Midterm Poll Roundup: Who's Up, Who's Down This Week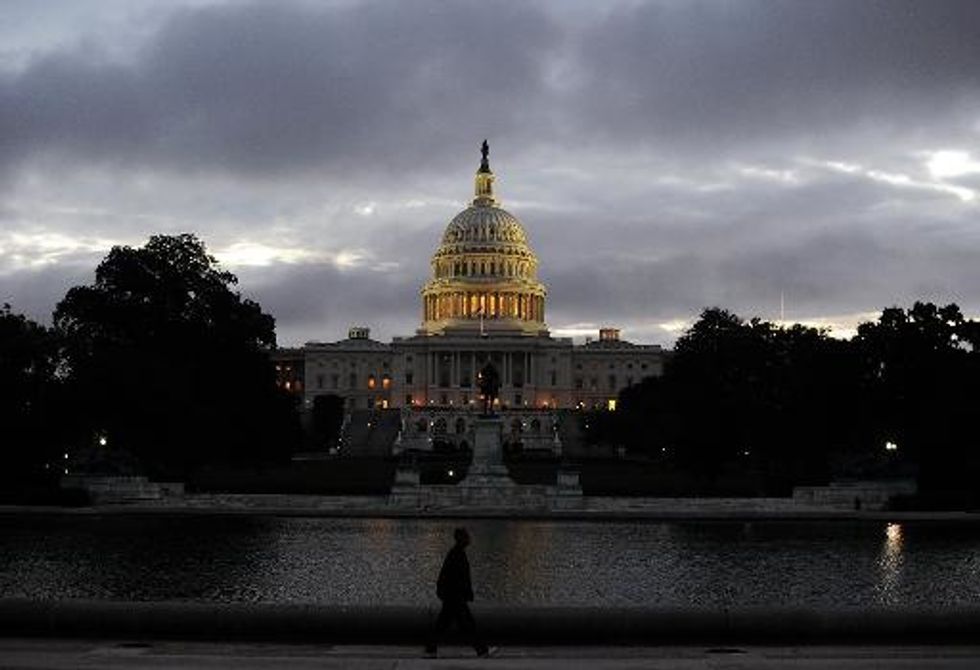 As the 2014 midterm elections draw closer, an avalanche of polling data will emerge on the key races that will decide who controls the House of Representatives, the Senate, and statehouses across the country. What follows is a brief summary of the most important polls from the week of March 9:
Iowa
Republicans entered 2014 with high hopes of claiming the open Senate seat currently filled by retiring Democrat Tom Harkin, but polls suggest that President Obama's low approval ratings in Iowa are not translating into support for the GOP candidates.
According to a Quinnipiac poll released Thursday, U.S. Representative Bruce Braley (D-IA) holds comfortable leads over each of his potential Republican opponents:
42 – 30 percent over former U.S. Attorney Matt Whitaker
42 – 29 percent over State Senator Joni Ernst
40 – 31 percent over businessman Mark Jacobs
42 – 27 percent over talk radio host Sam Clovis
Braley is running unopposed for the Democratic nomination, while Republicans will pick their nominee in a June 3 primary. If no candidate earns over 35 percent of the vote in the primary, then the nominee will be picked in a state convention — a scenario that would favor right-wing candidates like Ernst and Clovis, who have strong Tea Party support.
North Carolina
North Carolina's Senate election — which is expected to be one of the closest in the nation, and could ultimately decide which party claims a Senate majority — is still a tossup, according to a survey released Tuesday by left-leaning Public Policy Polling.
The poll finds incumbent Democrat Kay Hagan essentially deadlocked with all of her Republican rivals. She leads:
North Carolina state House Speaker Thom Tillis, 45 to 43 percent
Retired physician Edward Kryn, 43 to 41 percent
Nurse and army veteran Heather Grant, 43 to 42 percent.
Hagan is tied at 43 percent with conservative activist Alex Bradshaw, Baptist minister Mark Harris, and Tea Party-backed obstetrician Greg Brannon. And she trails attorney Jim Snyder 43 to 42 percent, and former Shelby mayor Ted Alexander 45 to 43 percent.
The fight for the Republican nomination is similarly close. Tillis and Brannon are tied for the lead at 14 percent, followed by Grant at 11 percent, Alexander and Harris at 7 percent, Bradshaw at 6 percent, Snyder at 4 percent, and Kryn at 1 percent.
Of the frontrunners, Hagan's campaign would probably prefer a general election matchup with the gaffe-prone Brannon.
Colorado
Senator Mark Udall (D-CO) appeared to have an easy path to re-election against failed 2010 candidate Ken Buck — until U.S. Representative Cory Gardner jumped into the race on March 1, pushing Buck out and providing a serious challenge for Udall.
The first poll of the race, from Republican-leaning Rasmussen Reports, finds Udall leading Gardner 42 to 41 percent, well within the +/- 4.5 percent margin of error.
Republicans clearly believe they have a real chance to defeat Udall. As the Associated Pressreported on Tuesday, the RNC has reacted to the incumbent senator's poor poll numbers by doubling the size of its field staff in Colorado, in addition to opening 12 new field offices in the state.
Wisconsin
Wisconsin governor Scott Walker may want to run for president in 2016, but first he'll have to win re-election in November. According to a Rasmussen poll released Wednesday, that's far from a guarantee.
The poll shows Walker deadlocked at 45 percent with his Democratic opponent, former Wisconsin Secretary of Commerce and Trek Bicycle executive Mary Burke. 5 percent support another candidate, and 5 percent are undecided.
The race is expected to be a hard-fought, negative campaign — both Burke and Walker are already getting hit with attack ads.
That's nothing new for Walker; November will mark his third gubernatorial election in the past four years.
AFP Photo/Jewel Samad