Midterm Roundup: Hagan Hanging On In North Carolina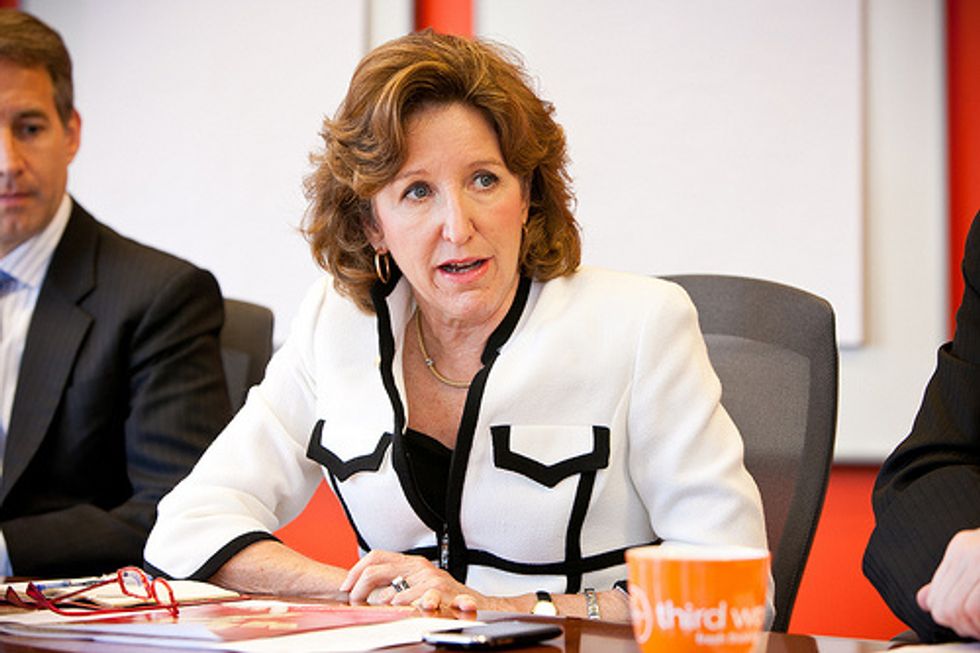 Here are some interesting stories on the midterm campaigns that you may have missed on Monday, October 20:
• Senator Kay Hagan (D-NC) continues to lead Republican Thom Tillis by 3 percent, according to a Public Policy Polling survey released Monday. The poll marks the third consecutive month in which PPP has found Hagan ahead by 3 or 4 percent. The incumbent Democrat is up just 1.2 percent in the Real Clear Politics poll average, but she has led in nearly every public poll since the summer.
• Despite Senator Hagan's consistent lead, the Democratic Senatorial Campaign Committee is not relenting on its expensive campaign to discredit Tillis. The group's latest effort is a TV attack ad blasting the Republican's "horrifying" record on women's health.
• The National Republican Senatorial Committee may have given up on Michigan Republican Terri Lynn Land's Senate campaign, but the Michigan GOP is still airing ads on her behalf. It's not going well. Their latest effort, titled "Gary Peters Loan Sharknado," is about as awful as the name suggests — and seems extremely unlikely to turn the tide of the race, which Land trails by 9 percent in the poll average.
• A new KHOU-TV/Houston Public Media poll of Texas' gubernatorial race finds Republican Greg Abbott pulling away from Democrat Wendy Davis. Abbott is up 47 to 32 percent in the poll, and has opened up a 12.3 percent lead in the poll average. Despite Democrats' lofty hopes, it appears that Texas isn't ready to turn blue quite yet.
• And this seems extremely unlikely to help Senator Pat Roberts' (R-KS) efforts to convince voters that he hasn't lost touch with Kansas: The senator's website features images of a field that is supposed to represent the Sunflower State — but is actually located in Ukraine.
Photo: Third Way via Flickr