Migrant Children In Detention Are Cold, Unwashed, And 'Hungry All The Time'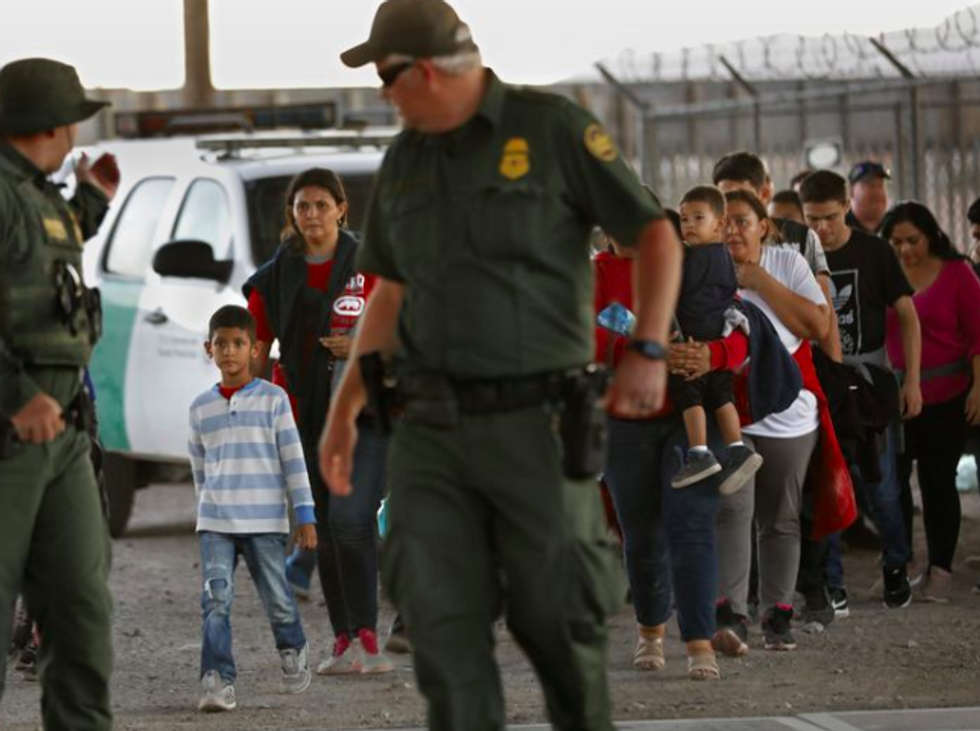 A new court filing contains the desperate pleas for help from children locked up by the Trump administration in a detention center in Clint, Texas.
"I'm so hungry that I have woken up in the middle of the night with hunger," one 12-year-old boy told lawyers. The boy said he was hungry "all the time," and that he's too scared to ask the guards for more food "even though there is not enough food here for me."
Hunger isn't the only issue children are dealing with.
"We are in a metal cage with 20 other teenagers with babies and young children," a 16-year-old girl said. "It is very cold. We each got a mylar blanket, but it is not enough to warm up."
In addition to hunger and cold, the hygienic conditions are unacceptable.
"I've been in the U.S. for six days and I have never been offered a shower or been able to brush my teeth," a 16-year-old girl said. "There is no soap and our clothes are dirty. They have never been washed."
The situation is especially dire for teenage girls with infants of their own.
"I have been told they do not have any clothes here at this place," a 17-year-old mother said, unable to find clean clothes after her 3-month-old infant soiled what he was wearing. "I am having to make sure I carry my baby super close to keep his little body warm."
An 18-year-old mother said that after her baby's clothes got wet, "I had to take his pants off two days ago and I have not been able to get any pants for him."
The statements from the children came out of site visits by lawyers and a doctor representing the children. After meeting with some of the children, Dr. Dolly Lucio Sevier, a physician, compared their detainment to "torture facilities."
"It just felt, you know, lawless. I mean, imagine your own children there. I can't imagine my child being there and not being broken," Lucio Sevier told ABC News.
After reports of the horrendous conditions came to light, most of the children were removed from the facility. But days later, 100 kids were returned there after a Trump official told reporters "I personally don't believe these allegations."
Trump has made cruelty to immigrants the central issue of his administration. As a result, children are freezing cold, hungry, and struggling to keep their own children warm enough to survive in a dirty detention center.
Published with permission of The American Independent.