MyPillow Guy Issues Trump-Style Threat Against Salon Reporter For Exposing Him
@DarrellLucus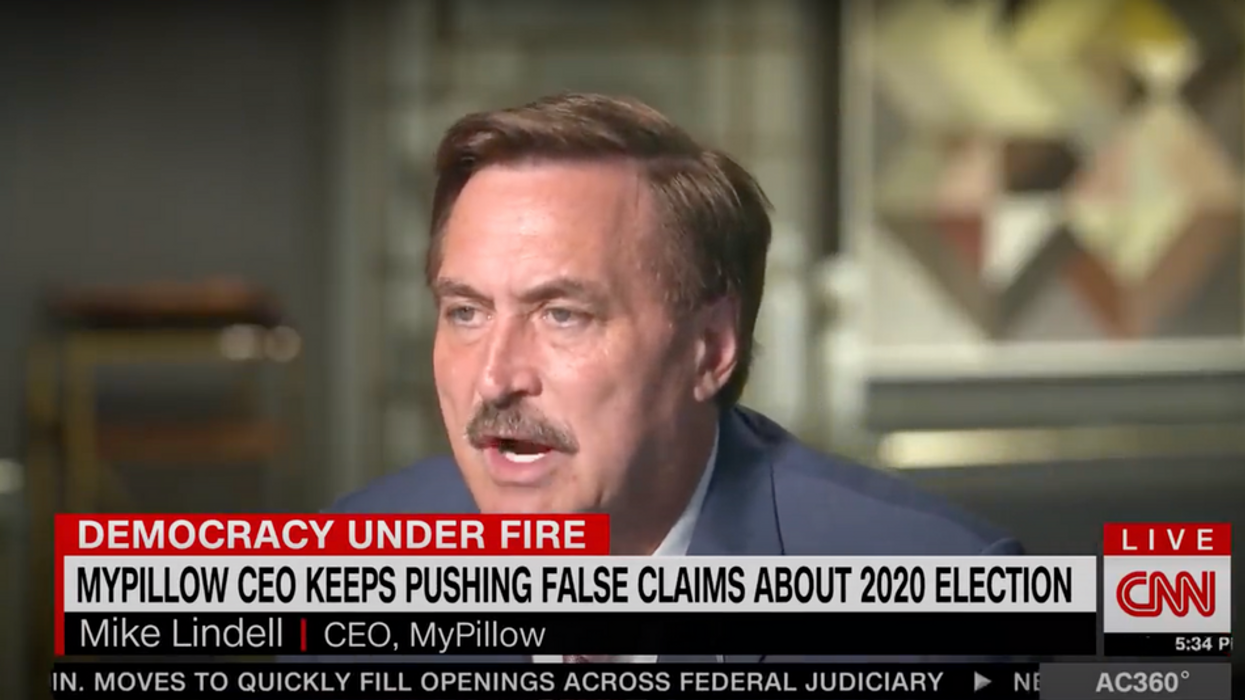 Reprinted with permission from DailyKos
.Over the weekend, MyPillow Guy Mike Lindell went on a frightening tirade against Salon reporter Zachary Petrizzo. Apparently Petrizzo had the temerity to write some critical stories about Lindell, which drove the MyPillow Guy to brand that reporter as "an enemy of our country."
This happened on an edition of Lindell's livestream "news" channel, "The Lindell Report." Petrizzo got a clip.
"Zachary's an enemy...he's an enemy of our country!" https://t.co/gpreU5w1Az

— Zachary Petrizzo (@Zachary Petrizzo) 1630807585.0
Lindell told his co-host that he was "going after" Petrizzo for two articles Petrizzo recently published about him. One was about how Lindell sold off a MyPillow corporate jet to defend himself against a billion-dollar lawsuit filed against him by Dominion Voting Systems. The other was about the millions he spent paying so-called experts to find "evidence" to support his baseless claims of election fraud. He also helped buy a luxury home in tony Naples, Florida for one of those "experts," Dennis Montgomery—the man whose supposed "packet captures" were discredited by Lindell's own investigators.
In other words, Petrizzo was actually practicing journalism. And Lindell wasn't happy about it. He told his audience that he intended to spend "a lot more money" to "go after this kid," whom he declared "an enemy of our country."
Anyone who has been paying attention over the years should be concerned. Lindell has effectively called a Code Red on Petrizzo. Let's call this for what it is—another in a long list of cases of stochastic terrorism from Trump acolytes. Somebody, either Salon or some other party, needs to see to Petrizzo's safety if they haven't already done so.