Military Vets Blast Trump And NRA Over Guns In Schools
@EricBoehlert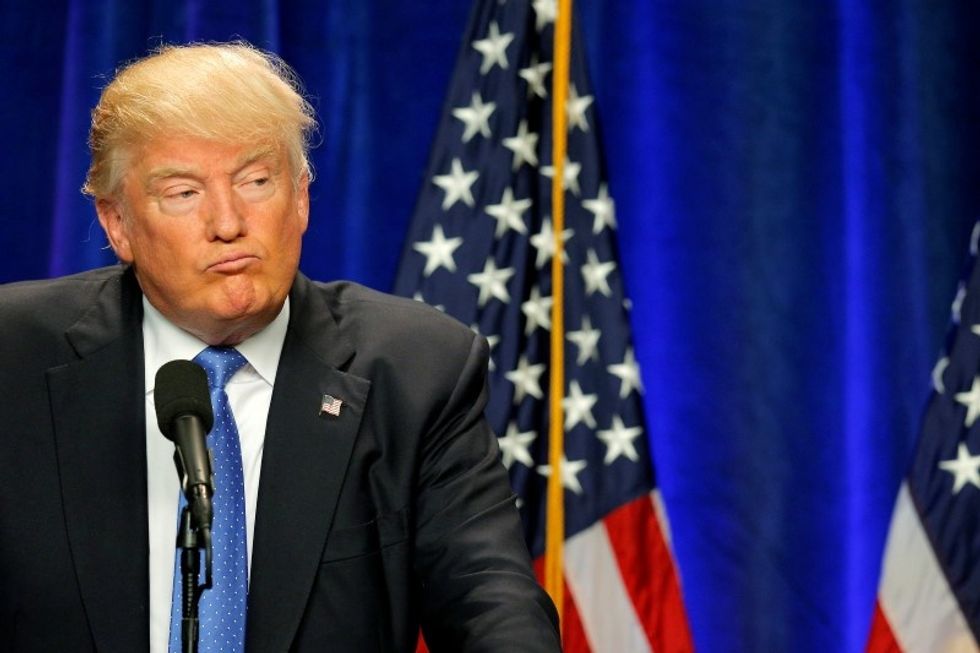 Reprinted with permission from Shareblue.com
A vocal group of retired military veterans thinks the idea of arming teachers to possibly open fire on students as complete madness, and they're taking aim at Trump and the NRA for the dangerous plan.
For many who served in the military, unlike Trump, the obvious and horrific red flags are obvious.
"At the end of the day, all of these arguments on what to do that don't involve getting rid of these guns is a distraction, and the NRA knows it. That's why they put out ridiculous proposals like arming teachers," said Will Fischer, an Iraq War veteran and VoteVets director of government relations, in a statement to Shareblue Media.
"More guns makes any firefight just rife for more death — period. Kids caught in crossfire, teachers hit by stray bullets, it turns a deadly situation into potentially a more deadly situation," Fischer continued.
Some veterans are ripping up their longtime memberships to the gun group in the wake of the Florida mass murder, according to BuzzFeed News.
"For too long, the @NRA has been able to influence politicians and silence debate on common sense and necessary measures to keep our children safe… Two of us are former NRA members. We resigned in disgust." #VetsForGunReform #VetsVsTheNRA https://t.co/Oe6dsvaVoL

— VoteVets #VetsVsTheNRA (@votevets) February 22, 2018
I also renounce my @NRA endowment membership as it is clear that their idea of "responsible gun ownership" means only to line their pockets and sow persistent fear. We went to combat. Combat does not need to come to us.

cc: @iAmTheWarax

— Space Cowboy (@Strike_Williams) February 18, 2018
"They have this Hollywood view of what a gunfight is like," Brandon Friedman, a former Army captain who was deployed to Iraq and Afghanistan and later served in the Obama administration, tells BuzzFeed. "Veterans know first hand (that) until you've been shot at, and seen how people react in these situations, you can't wrap your mind around it."
Meanwhile, former infantry Marine Tyson Manker went on Twitter to knock down the idea that his mother, a schoolteacher, should bring a firearm into the classroom:
If you think you're gonna force my 68-year old mother who lost a nephew to gun violence to buy a gun, handle a gun, carry a gun, and act as a security guard while teaching her third grade class, boyyy does this combat Marine have news for you. @MomsDemand #GunReformNow 🇺🇸 💪 pic.twitter.com/Aq5D75O9VA

— Tyson Manker (@tyson_manker) February 17, 2018
But Trump has his NRA marching orders and dutifully endorsed the NRA's proposal to weaponizeAmerican schools by arming teachers this week.
Trump is proposing arming 20 percent of American teachers, which would mean nearly 700,000 educators. There's no indication that 700,000 retired veterans currently teach in the U.S. who could safely bring guns into schools.
The Washington Post contacted some retired veterans who have become teachers to ask them about Trump's proposal, and most of them opposed it.
"The utter foolishness of this idea horrifies me," said Ellen Lincourt, who has worked as a teacher after serving in the Army for seven years. "I can literally think of a million ways this idea is going to get more people killed, rather than save a single life."