Millennial Engagements: How to Save On Your Wedding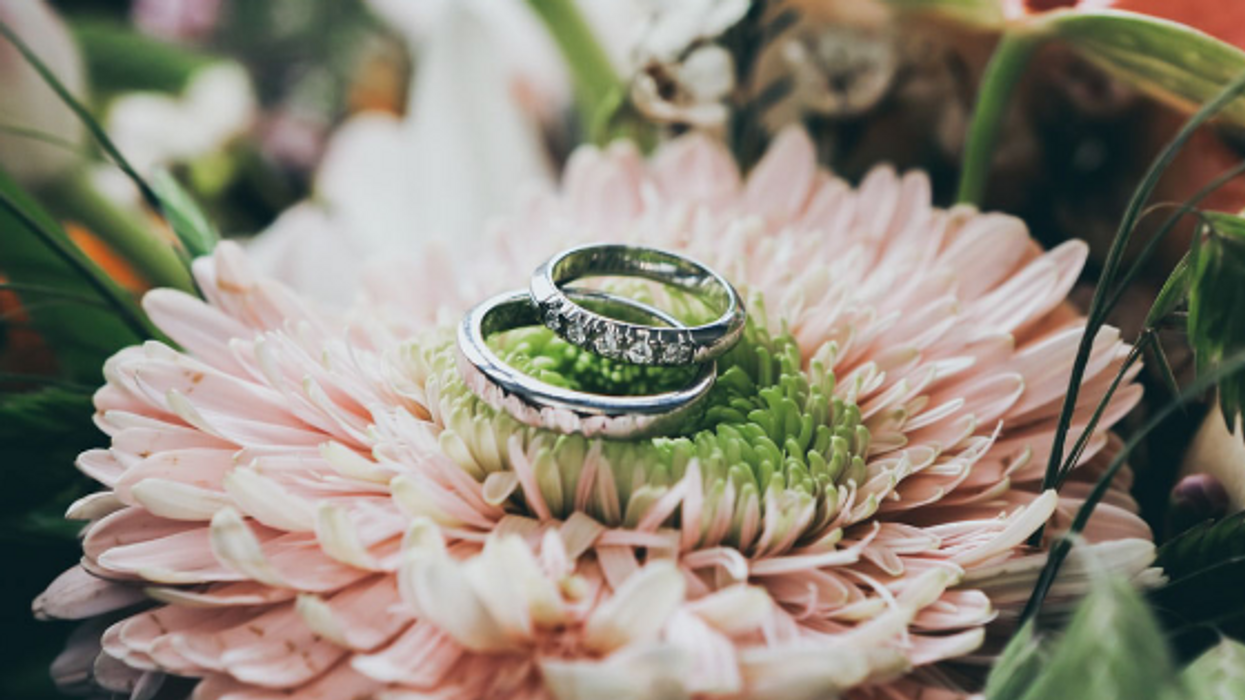 Marriage is the ultimate dream for some. However, for millennials its a pretty mixed bag. Some millennials are celebrating marriage with bigger, longer weddings and spending a lot of money to do it and others are the children of divorce who don't want a huge affair around getting married. Whether you're considering getting engaged, planning a wedding, or just thinking about the future, here's how you can save your wallet.
1. Don't Be Afraid of Pre-Nups
Even the words pre-nuptial agreement can stir fear in many people. However, these agreements aren't just for the rich person who wants to weed out a golddigger. Divorce is a very real part of life and millennials are more aware of that than any other generation has been. Many millennials are the children of divorced parents and know how trying a long divorce battle can be. And although dating, cohabitating, and engagements are often taking place long before any rings or I dos, it can still happen.
Prenups are a practical solution that allows both parties to ensure their assets will be protected in the event of divorce. Just because women are more likely to ask for a divorce doesn't mean men are the only ones who should ask for a prenup. Prenups also ensure that things like debt and student loans aren't confused and they are a great way to ensure both parties understand each other's financial situations before combining them.
2. Rings Don't Have to Cost A Fortune
It seems like the only way to propose is with a ten-carat diamond ring that costs half a year's salary. But it's not. If you're going to get engaged, there are a multitude of ways you can save money. The main stone doesn't have to be a diamond. In fact, 80 percent of millennials think it's important to purchase responsibly sourced jewelry and diamonds have a sordid history. Instead, many millennials are turning to alternatives like rubies, emeralds, sapphires, amethyst, topaz, and other semi-precious stones. Another alternative is using lab-grown simulants as well as lab-grown gems and diamonds, which are both cheaper and more ethical. You can save a lot of money this way.
Another great way to save is to use a family heirloom or search for an inexpensive antique. You always upgrade the ring later when you have more money. Finally, talk to your partner about what they want, set a budget together, and shop together. You can still make the proposal a surprise afterward!
3. Wedding Planning And Planning to Save
The actual wedding is bound to be the most expensive part of getting married but that doesn't mean you can't save money. First, don't plan out a budget until you talk to vendors about what they offer and can estimate for your big day. Search for local businesses, as they will often have better rates and be open to compromise. When you do start budgeting, set an absolute max. This is a number that if you go over means you'll be risking rent and car payments. This will keep you from overspending.
Second, choose a venue that doesn't cost a lot. Venues are one of the highest costs of the wedding but If you choose a state park, golf course, campground, or someone's back yard, you can get married for nearly nothing. If you're in a larger city, look for inexpensive restaurants and public parks.
Finally, food is a big expense of any wedding. If you want catering, you can save a lot by going to a favorite local restaurant and asking about catering events. You could also go with a local delicacy like a clam bake or a barbeque that you can do yourself and save a ton of money. You could even ask friends and family to cook if your party is small enough. Overall, wedding savings come from remembering that you're going to remember the day and not the details, so focus your cash on the big parts, not the little ones.
4. Honeymoon Responsibly
On average, a hotel room can cost $120 a night. That's a lot of money if you're planning your honeymoon. Right now, in the midst of COVID-19, there a lot of travel bans and hotel closings, so you may be forced to wait or plan something a little different for your honeymoon. A romantic stay in a log cabin or beach house can be a very nice way to start your marriage. Alternatively, you can also save your honeymoon money for after the pandemic ends and take an extra-long vacation. Either way, remember to enjoy each other's company.

Getting married should be a joyful and fun time, not strain. Save money with these tips today!

From Your Site Articles
Related Articles Around the Web