Millions More Denied Coverage By GOP Refusal To Expand Medicaid Than Obamacare Cancelations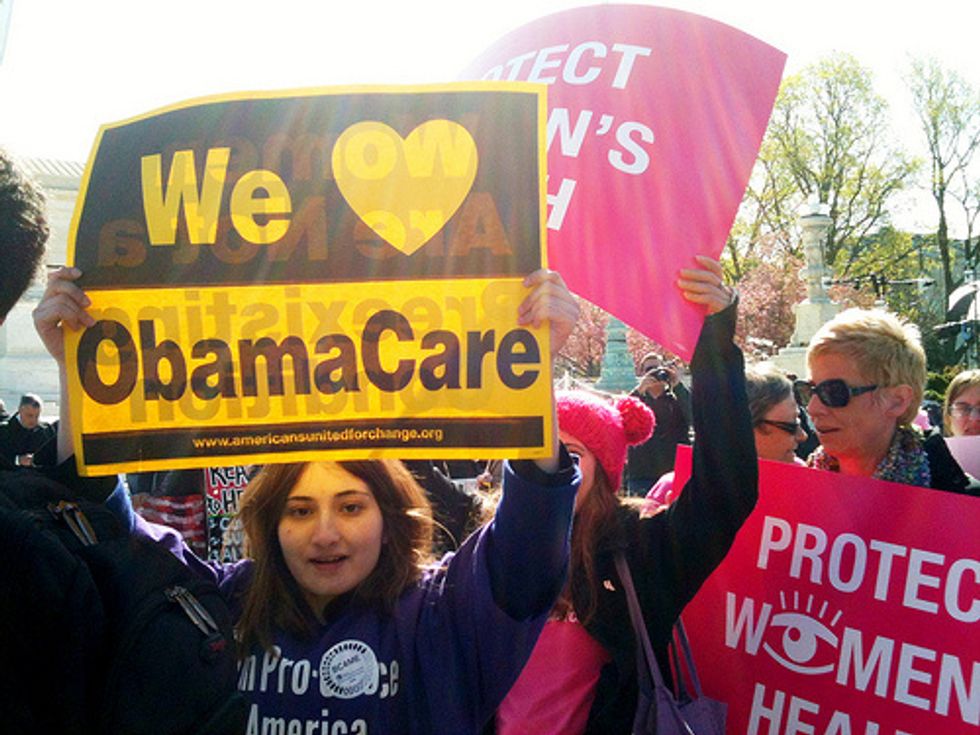 For weeks as HealthCare.gov foundered, Republicans focused on President Barack Obama's claim that "if you like your plan, you can keep it," which was dubbed PolitiFact's Lie of the Year. Republicans purposely neglected to differentiate between the number of Americans whose plans were being canceled and those whose entire coverage was lost.
Now it turns out that the millions of notices that were sent out will result in just thousands of Americans losing access to affordable insurance.
A new report, however, from the minority staff of the House Committee on Energy and Commerce shows that only 0.2 percent of the approximately five million cancelations – the number often referenced by the Republican Party – will lose coverage because of Obamacare, and be unable to regain it.
In other words, only 10,000 people will lose complete coverage.
The report assumes that 4.7 million people will receive cancelation letters about their current plans. It then finds that half of that number will have the option to renew their 2013 plans, due to an administrative fix to the health law. Of the remaining 2.35 million Americans, 1.4 million would be eligible for tax credits through the ACA exchanges or Medicaid coverage, and out of the 950,000 individuals left, according to the report, "fewer than 10,000" people would lack access to an "affordable catastrophic plan."
As the Washington Post notes, "there's no doubt that for those 10,000 people, the health care law left them worse off than before." Still, that number is significantly less than the amount of people who did not have access to any coverage prior to Obamacare.
"This new report shows that people will get the health insurance coverage they need, contrary to the dire predictions of Republicans," says Democratic representative Henry Waxman (CA). "Millions of American families are already benefitting from the law."
Ironically, as Republicans fret over the approximate 10,000 people who will lose coverage in 2014, they are to blame for the nearly five million Americans who will not have any health insurance this year because of the GOP's refusal to expand Medicaid in various states across the country.
Though the Affordable Care Act provides complete funding through 2016 for Medicaid expansion in all states – and 90 percent funding in the following years – 25 Republican-controlled states have still refused to expand the program that offers coverage to the poor.
As a result, approximately 4.8 million people will find themselves inside the so-called "coverage gap," which one report suggests could cost 27,000 Americans their lives in 2014.
Photo: LeDawna's Pics via Flickr