Minnesota Teen Denies Charges In Murder, Bomb Plot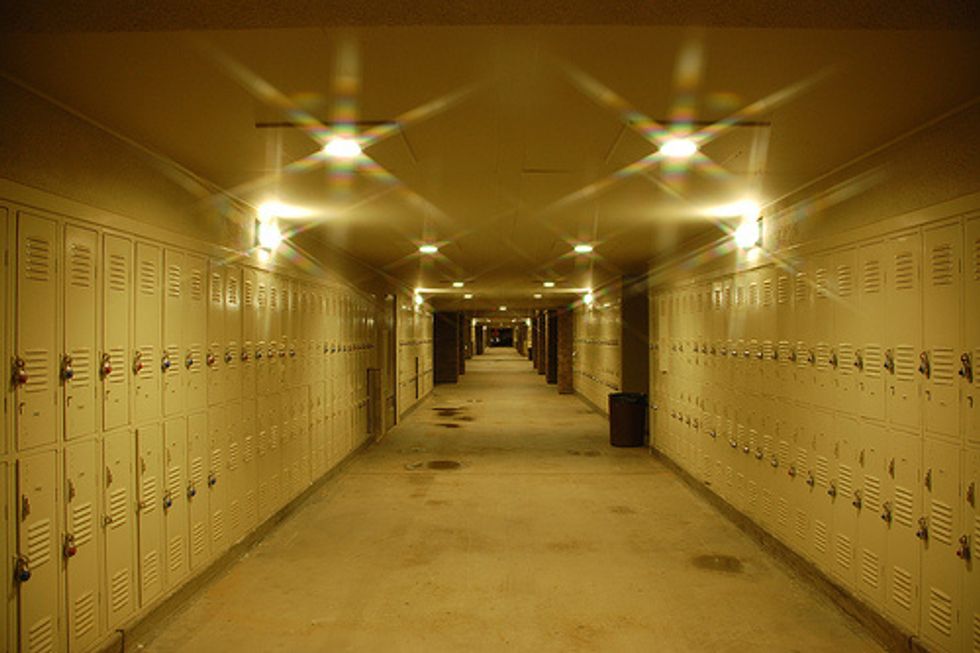 By Pam Louwagie, Star Tribune (Minneapolis)
WASECA, Minn. — John LaDue, accused in a Columbine-style plot to kill "as many students as he could" at the high school in Waseca, denied charges in a court appearance Monday morning, the equivalent of pleading not guilty.
Prosecutors have charged the 17-year-old as a juvenile with four counts of attempted murder, two counts of first-degree damage to property and six counts of possession of a bomb.
Prosecutors are seeking to certify LaDue as an adult, a process that could take until July as a certification study, including psychological exams, is conducted.
LaDue arrived at the courthouse Monday in shackles and an orange jail suit. He looked at his father sitting in the gallery as he entered, then calmly answered Judge Gerald Wolf's questions.
LaDue is accused of plotting to kill his family and then go the junior and senior high school with pressure cooker bombs, firearms and ammunition, setting off explosions in the cafeteria, shooting the school liaison officer and killing students.
A 180-page notebook, which dates back to July, outlined his plans.
He was arrested April 29, after a citizen saw him suspiciously enter a storage locker and called police.
If convicted of one count of first-degree attempted murder as an adult, he could serve up to 18 years, according to state guidelines. But if he is convicted as a juvenile, he could be released from detention when he turns 21.
The teenager told police that he had an SKS assault rifle with 400 rounds of ammunition, a 9mm handgun with ammo and a gun safe with more firearms, all in his bedroom at home.
Authorities found seven firearms and three completed bombs there. Another three bombs, along with chemicals and other materials, were found in the storage unit. He also had 60 pounds of metal ball bearings.
His next hearing was scheduled for June 18. It will be a probable cause hearing, where defense attorneys will argue against current charges.
Wolf on Monday ordered LaDue to continue to stay at a juvenile facility in Red Wing for now.
Photo: Construct via Flickr