Missing Boy Had Not Been In Basement In Earlier Searches, Detroit Police Say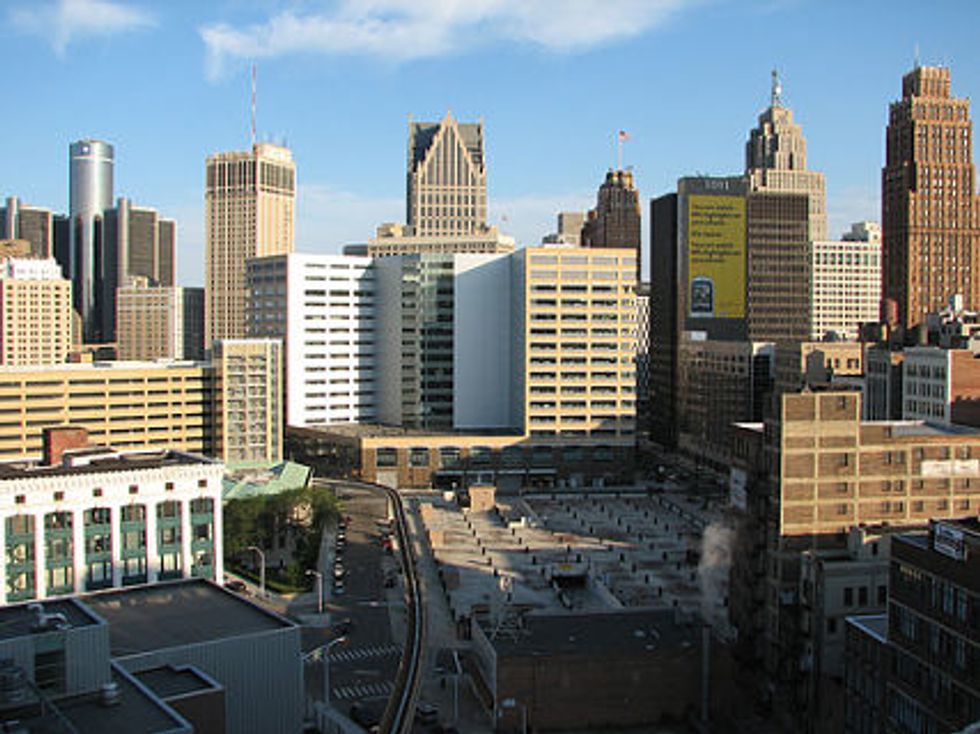 By Eric D. Lawrence, Detroit Free Press
DETROIT — The 12-year-old boy who was found alive in his father's basement almost 11 days after he went missing had been in another location during earlier searches of the house, Detroit Police said Thursday.
Detroit Police spokesman Sgt. Michael Woody said police would have discovered Charlie Bothuell V otherwise. He said the area in which the boy was found is not a standard basement but more of a small mechanical room. Police found the boy Wednesday behind a large container with some food, including cereal and pop bottles.
"It was somewhat staged but … you could tell he was there for a short while," Woody said, declining to specify where police believe the boy had been since he disappeared from his east side Detroit home June 14. "It wasn't any grand, elaborate setup."
He said Charlie was wearing the same clothes he'd had on when he disappeared.
Police said Charlie's condition is good and he has been talking to them. They have declined to say exactly where the boy is being kept.
"He was in a hospital this morning. He is being closely monitored by us," Woody said.
The saga of a family searching for a missing child took an abrupt and bizarre turn Wednesday. Detroit Police Chief James Craig held a news conference to announce that police were not ruling out the possibility of homicide in the case followed hours later by news that the boy had been found alive.
As Craig was making the announcement, Charlie's father, Charlie Bothuell IV, learned the news from cable TV show host Nancy Grace on live television. He left the interview and rushed to his home, where video captured him collapsing in the arms of WDIV-TV reporter Guy Gordon after learning the good news.
Woody said the investigation is continuing, and police are potentially looking at child abuse issues. Police are working with the Wayne County Prosecutor's Office and will be in touch with the Department of Human Services and other agencies.
Evidence, including a PVC pipe found at another undisclosed location, is part of the investigation, Woody said.
In addition, a person familiar with the investigation said the blood was found on the child's clothing in the house and in the trunk of dad's vehicle, but it is uncertain whose blood it is.
A forensic interviewer was expected to talk to Charlie on Thursday, the source said.
Mark Magidson, the attorney for Bothuell, said it "defies logic" that the many searches failed to uncover Charlie.
"If that child was down there they would have found him," Magidson said.
Magidson noted that there is a hallway in the basement that connects the various units in the complex.
Bothuell has yet to see his son.
"He tried to see his son shortly after he was found. They said no," Magidson said. "I told him, 'You have an absolute right to see your son.'"
Bothuell, a registered nurse who runs a company based in Southfield, Mich., was not immediately available for comment Thursday morning. He had earlier criticized police for their initial reaction to the case and their treatment of him and his family. He offered to take a public lie-detector test.
Bothuell said the boy left his home on Nicolet Place in Detroit at about 9 p.m. on June 14 after the boy's stepmother had a discussion with him over unfinished chores. The boy was in the middle of a workout when he left. The search began that night.
Staff writer Gina Damron contributed to this report.
Photo: ifmuth via Flickr
Interested in national news? Sign up for our daily email newsletter!