Moscow Mitch Concedes Biden Victory — Six Hours After Putin
@BarbinMd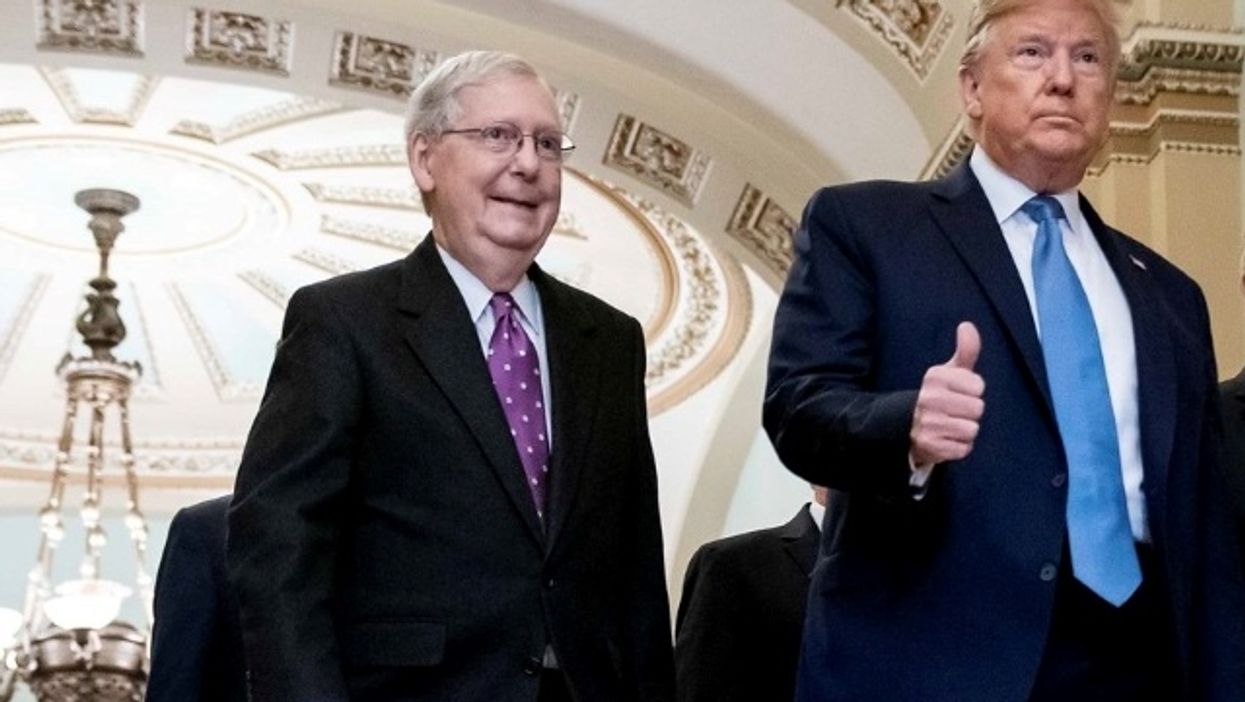 Reprinted with permission from Daily Kos.
Approximately six hours after Vladimir Putin—the de facto leader of the Republican Party—got around to congratulating President-elect Joe Biden for his landslide victory against Donald Trump last month, Senate Majority Leader Mitch McConnell finally got the guts to admit that Trump lost:

"Our country has officially a president-elect and a vice-president elect. I want to congratulate President-elect Joe Biden."
Kudos, Mitch. A regular profile in courage.
Stay tuned to Twitter to see if Donald will be advocating for McConnell's arrest next.