More Than 500 Legal Scholars Call For Trump's Impeachment
@alexvhenderson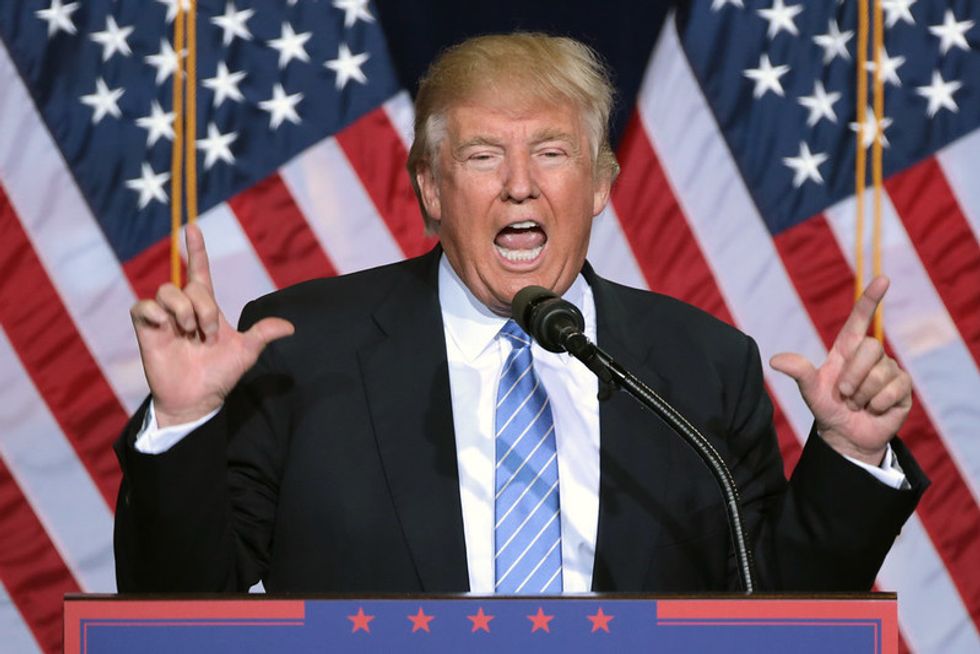 Reprinted with permission from Alternet
At a public House Judiciary Committee hearing earlier this week, three accomplished legal scholars offered extensive testimony explaining why they believe President Donald Trump should be impeached: Prof. Pamela Karlan of Stanford University, Prof. Noah Feldman of Harvard Law School and Prof. Michael Gerhardt of the University of North Carolina Law School. But the three of them are by no means the only legal scholars calling for Trump's impeachment, and at least 520 legal scholars — as of Friday afternoon — had signed a pro-impeachment open letter.
The letter goes into detail on specific testimony from the House Intelligence Committee's recent impeachment hearings — and that testimony, the legal scholars assert, makes a solid case for impeaching Trump.
"William B. Taylor, who leads the U.S. embassy in Ukraine, testified that President Trump directed the withholding of hundreds of millions of dollars in military aid for Ukraine in its struggle against Russia — aid that Congress determined to be in the U.S. national security interest — until Ukraine announced investigations that would aid the president's re-election campaign," the letter states. "Ambassador Gordon Sondland testified that the president made a White House visit for the Ukrainian president conditional on public announcement of those investigations."
The letter continues, "In a phone call with the Ukrainian president, President Trump asked for a 'favor' in the form of a foreign government investigation of a U.S. citizen who is his political rival. President Trump and his chief of staff, Mick Mulvaney, made public statements confirming this use of governmental power to solicit investigations that would aid the president's personal political interests. The president made clear that his private attorney, Rudy Giuliani, was central to efforts to spur Ukrainian investigations, and Mr. Giuliani confirmed that his efforts were in service of President Trump's private interests."
One legal expert who found out about the letter and announced his intention to sign it is Jed Shugerman, who teaches law at Fordham University.  Others who have signed the letter range from former federal prosecutor Joyce White Vance (who is offered featured as a legal analyst on MSNBC) to Laurence Tribe, co-founder of the American Constitution Society.
The letter stresses that the Founder Fathers of the United States did not envision impeachment as a way to deal with policy disagreements — which, according to the U.S. Constitution, can be addressed via democratically held elections. Rather, the letter notes, impeachment is meant as a constitutional remedy for "treason, bribery or other high crimes and misdemeanors," and Trump's conduct meets that requirement.
"There is overwhelming evidence that President Trump betrayed his oath of office by seeking to use presidential power to pressure a foreign government to help him distort an American election, for his personal and political benefit, at the direct expense of national security interests as determined by Congress," the letter asserts. "His conduct is precisely the type of threat to our democracy that the Founders feared when they included the remedy of impeachment in the Constitution."