Mueller Filing Blasts False Statements To Public
@FAWFULFAN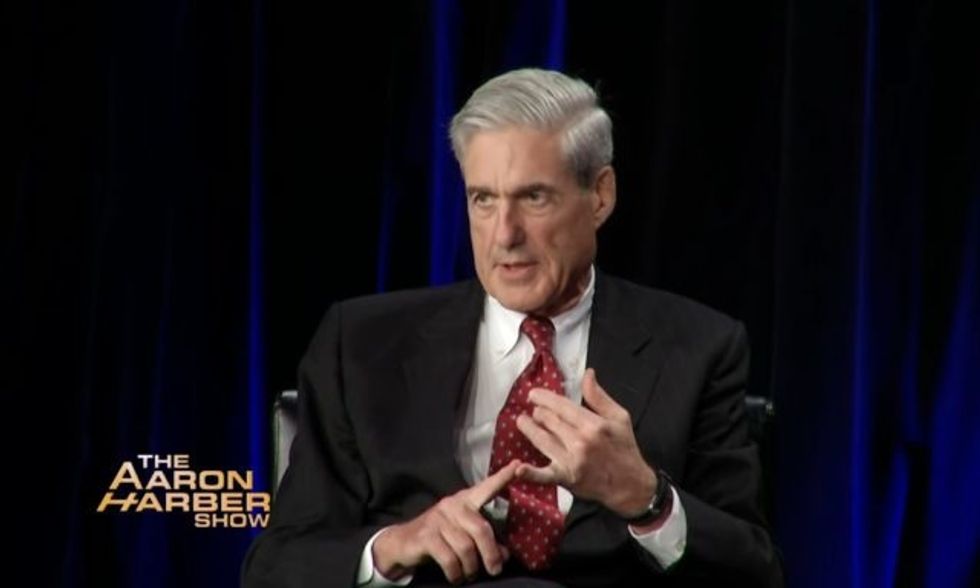 Reprinted with permission from AlterNet.
On Friday, two sentencing memos were filed against President Donald Trump's former attorney and fixer Michael Cohen — one by prosecutors with the U.S. Attorney for the Southern District of New York, recommending a sentence of around 51 to 63 months for tax evasion, bank fraud, illegal campaign finance, and lying to Congress, and one from special counsel Robert Mueller, who discussed his assistance in the Russia investigation.
Both of these documents are incredibly damning for Trump, with SDNY prosecutors strongly implicating Trump's knowledge and consent to Cohen's crimes. But perhaps one of the sections that should unnerve Trump most came from Mueller's filing:
"By publicly presenting this false narrative, the defendant deliberately shifted the timeline of what had occurred in hopes of limiting the investigations into possible Russian interference in the 2016 U.S. presidential election." — Mueller cares if you lie to the public.

— Matthew Miller (@matthewamiller) December 7, 2018
This is significant because it suggests that not only is Mueller interested in lies told to Congress or to federal investigators, but lies to the public as well. And if Mueller is going after false statements told to the public, this should greatly worry Trump, who has lied in speeches, tweets, and interviews over 6,400 times since taking office.
On one hand, there is no federal statute directly making it a crime to lie to the public, the way there is for lying to Congress or to the FBI. On the other hand, it is entirely possible that Mueller could establish a pattern of false public statements to bolster a case for obstruction of justice — which he has reportedly considered.
Going forward, Trump might want to be careful what he tweets, for his own sake.
Matthew Chapman is a video game designer, science fiction author, and political reporter from Austin, TX. Follow him on Twitter @fawfulfan.