Mueller Wins Settlement From Manafort-Linked Lobbying Law Firm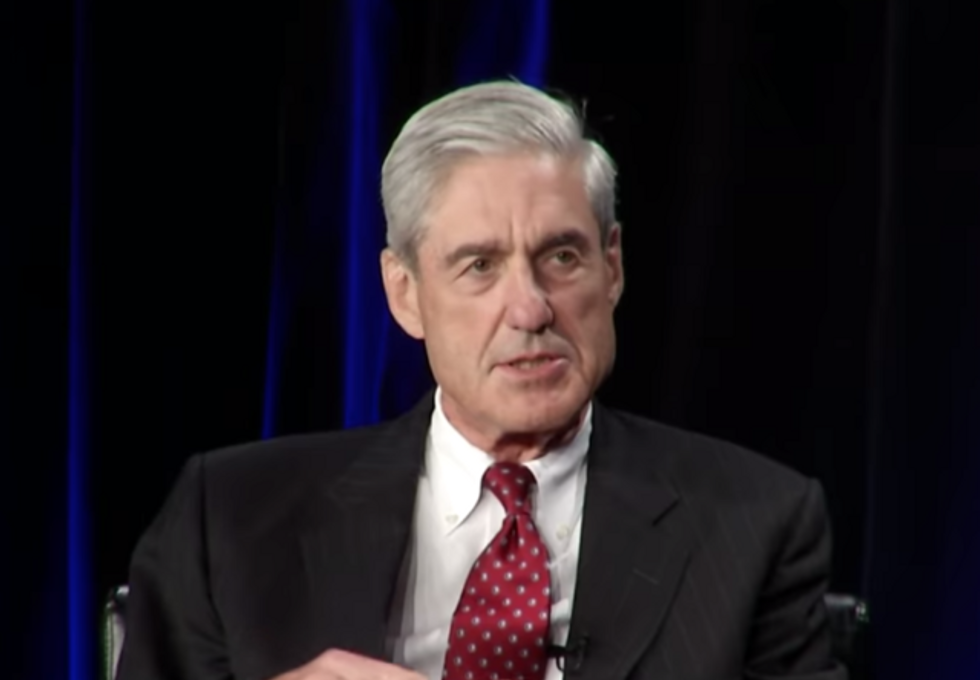 Reprinted with permission from AlterNet.
Despite the national political drama surrounding Special Counsel Robert Mueller's Russia probe, the actual work of the investigation is continuing apace.
That fact was evident in a new report Thursday in the Wall Street Journal, which revealed that Mueller's investigation into Skadden, Arps, Slate, Meagher & Flom LLP, a law firm connected to President Donald Trump's former Campaign Chair Paul Manafort, has resulted in a settlement. Manafort has admitted his guilt in the investigation to, in part, working as an unregistered agent for pro-Russia forces in Ukraine — work the firm played a part in.
The firm will now have to register as a lobbyist for a foreign government and turn over $4.6 million to the U.S. Treasury.
The report explained:
Mr. Manafort pleaded guilty last year to not properly reporting the work or paying taxes on millions of dollars in related income he received. He also admitted he engaged a law firm, Skadden, to write a report that would be used in a public relations campaign, without disclosing in the required public filings the details about that work.

The subject of the settlement is a 2012 report that Skadden prepared for the Ukraine Ministry of Justice under then-President Viktor Yanukovych. The report evaluated the trial of Mr. Yanukovych's political rival, Yulia Tymoshenko. Through the report, Mr. Yanukovych sought to bolster the legitimacy of the prosecution, which critics argued was politically motivated.

Skadden initially denied to the Justice Department that it proactively sought out reporters to publicize the paper, according to the settlement, but later acknowledged one of its partners did so and was involved in the roll-out.
The move shows that Mueller continues to get milage out of using violations of the Foreign Agents Registration Act as leverage in his investigation.
It also does more damage to the right-wing argument, already transparently bogus and thoroughly rebutted, that Mueller's probe is a waste of resources. By uncovering myriad financial crimes and recovering the funds, Mueller has essentially funded his own operation.