'Toilet Paper With Trump's Face': Wolff Book Dishes DeSantis, Carlson, Murdochs
@MJBoddie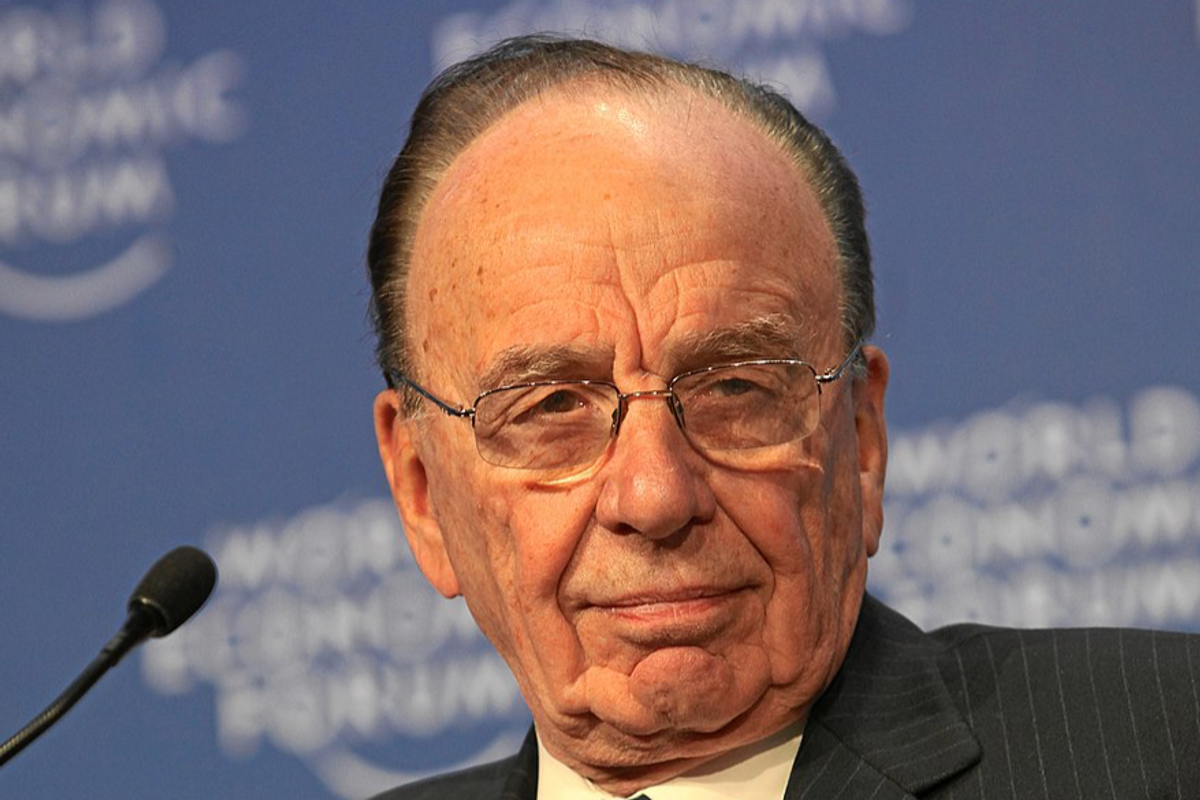 A "juicy tell-all" book filled with "at-times absurd anecdotes" about the Fox News family and its relationship to Republicans like Florida governor and 2024 GOP hopeful Ron DeSantis is set to hit shelves later this month, according to an exclusive report from The Daily Beast.
Per the Beast, author Michael Wolff offers a "behind-the-curtains look into Fox's handling of the Dominion defamation lawsuit over its 2020 election lies, its post-election clashes with former President Donald Trump, its shocking firing of Carlson, and the Murdoch family's Succession-like turmoil."
According to the report, Wolff "writes that prior to being fired from his top-rated primetime perch, Carlson considered a run for president in order to escape his Fox News contract. The author also details a bizarre incident that allegedly occurred when Carlson shared a meal with DeSantis."
Calling DeSantis "impersonal," Wolff notes the governor pushed Carlson's "dog under the table," writing, "Had he kicked the dog? Susie Carlson's judgment was clear: she did not ever want to be anywhere near anybody like that ever again. Her husband agreed. DeSantis, in Carlson's view, was a 'fascist.' The pot calling the kettle even blacker. Forget Ron DeSantis."
Regarding Fox News founder Rupert Murdoch, who longs to find another GOP presidential candidate to support other than Trump or DeSantis, Wolff writes that when the billionaire "was brought reports of [Fox host Sean] Hannity's on- and off-air defense of Fox's post-election coverage, he perhaps seemed to justify his anchor: 'He's retarded, like most Americans.'"
Furthermore, the news outlet reports:
Another recurring subject of salacious gossip in the book is Murdoch's attitude towards homosexuality. In one of the book's many anecdotes, the billionaire mogul's now-ex-wife Jerry Hall berated him over the way he discussed someone's sexuality. 'Rupert, why are you such a homophobe?' Hall allegedly shouted at Murdoch during a meal with her friends on a patio in St. Barts, according to the book. 'You're such a homophobe,' she reportedly added, before telling her pals: 'He's such an old man.' (Hall did not immediately respond to a request for comment.)
The Beast also notes:
Wolff paints Rupert's son Lachlan, Fox Corp's current chief executive, as a virtue-signaling elitist who didn't want his celebrity friends to think of him as a Trump supporter or a right-winger. At one point, Wolff alleges, this included showing off his Resistance-style anti-Trump toiletries.
'In the run-up to the 2016 election, the bathrooms at the Mandeville house featured toilet paper with Trump's face, reported visitors with relief and satisfaction,' Wolff writes. 'He told people that his wife and children cried when Trump was elected.'
The Fall: The End of Fox News and the Murdoch Dynastywill be available for purchase September 26.
Reprinted with permission from Alternet.