Doddering Murdoch Was In Denial Over Dominion Lawsuit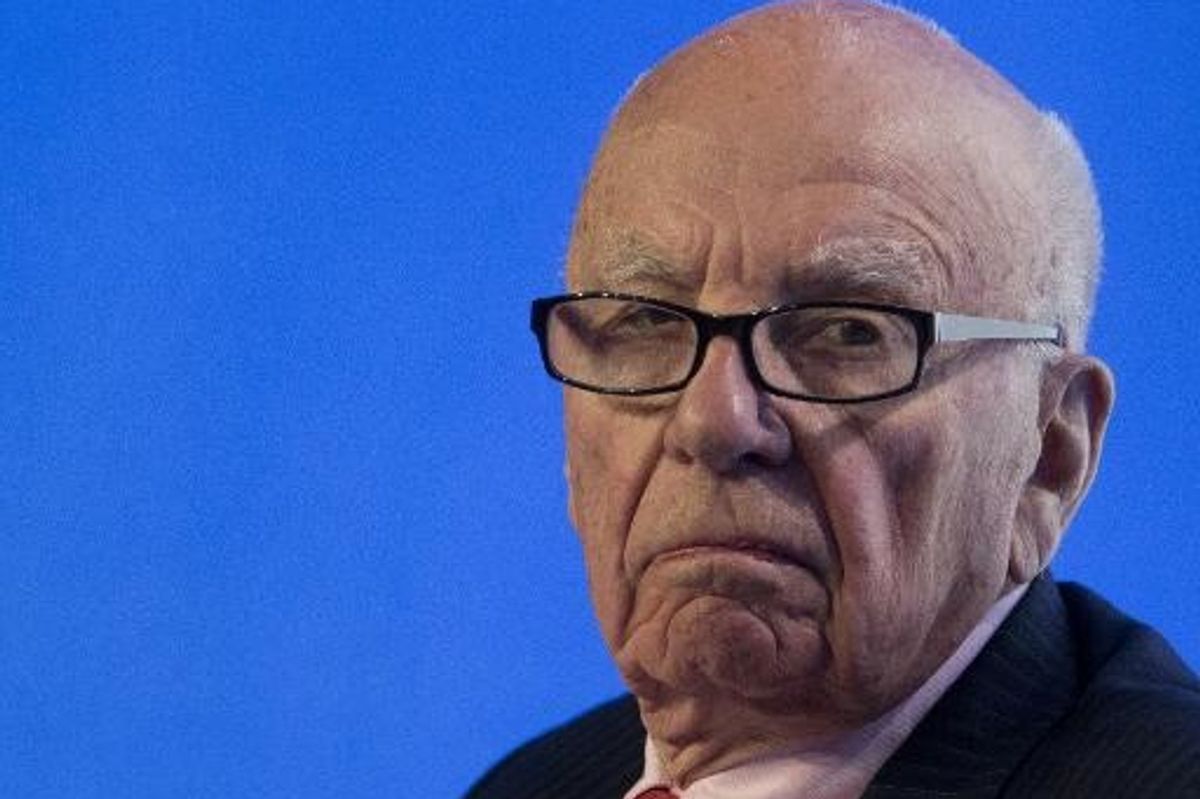 This week New York Magazine published a sprawling account of the lead-up to former Fox News host Tucker Carlson's ouster from the network, detailing Rupert Murdoch's state of "denial" surrounding the $787.5 million dollar settlement his company was forced to pay to Dominion Voting Systems.

Murdoch on Thursday announced he was stepping down as chairman of Fox and News Corp.

Dominion Voting Systems successfully sued Fox News for defamation after the network accused the company of rigging voting machines to steal votes from former President Donald Trump during the 2020 presidential election. In April 2023, Fox News agreed to pay Dominion $787.5 million and acknowledged, in a statement, "the court's rulings finding certain claims about Dominion to be false."
The suit, Wolff notes "was far and away the largest defamation award ever made, outside of Alex Jones."

In an excerpt from his new book, The Fall: The End of Fox News and the Murdoch Dynasty, Wolff reports that after a Delaware Superior Court judge in June 2022 "ruled that the suit could also extend to Fox News' parent company, Fox Corp," a visitor to the billionaire's Montana Ranch found Murdoch "absolutely unwilling to consider any view in which Fox could be at fault."

Wolff writes:
Murdoch, the visitor discovered, was stuck in a place far from the real world. The Dominion suit had somehow become an attack on him and on his long career. He seemed angrily trapped in the company's desperate and preposterous logic: that it was just airing the newsworthy opinions of important political figures.

"Why don't you just settle?" asked the visitor. This provoked a Murdoch rant, lots of it hard to follow but leaving the visitor with the sense that Murdoch had found himself alone, up against all those who wanted him to settle, and that he, if no one else, was going to stand up for free speech. And at any rate, it wasn't Fox's fault. It was Donald Trump's fault. He wasn't going to pay for what Donald Trump did. Sue Donald Trump. The visitor came away wondering how this famously cold and analytic business mind had become such a hot mess.
According to Wolff, while Rupert Murdoch remained static in his denial leading up to the settlement, CEO Lachlan Murdorch — who was named chairman and CEO of Fox News in 2019 — "began telling people that Fox was going to focus on Dominion and get it resolved."
"But Rupert Murdoch wasn't having it — he seemed to double down on a desire to punish Trump rather than resolve Dominion. Dominion wasn't the problem — Trump was," Wolff writes.
As Wolff reports, Murdoch's refusal to settle with Dominion bucked the two main rules "of libel law for a media company" — 1) "never to go before a jury," and 2) "avoid discovery."

"On Monday, April 17, the day the jury was supposed to be seated and opening statements begun — before a day's delay was declared — Murdoch told Carlson Dominion was holding to a demand of a billion dollars in damages," Wolff reports. "For Murdoch, this was a nonstarter: He would not endure the humiliation and defeat of paying a ten-figure settlement in the case. It would be not only a record-shattering sum but also tremendous fodder for his enemies (like the Times) when it came to writing headlines."

But the company did settle, announcing the following day that it was "pleased to have reached a settlement of our dispute with Dominion Voting Systems."
"We are hopeful that our decision to resolve this dispute with Dominion amicably, instead of the acrimony of a divisive trial, allows the country to move forward from these issues," Fox News said in a statement.

Reprinted with permission from Alternet.