Murdoch Media Backs Gun Safety After Mass Shooting -- In Australia (VIDEO)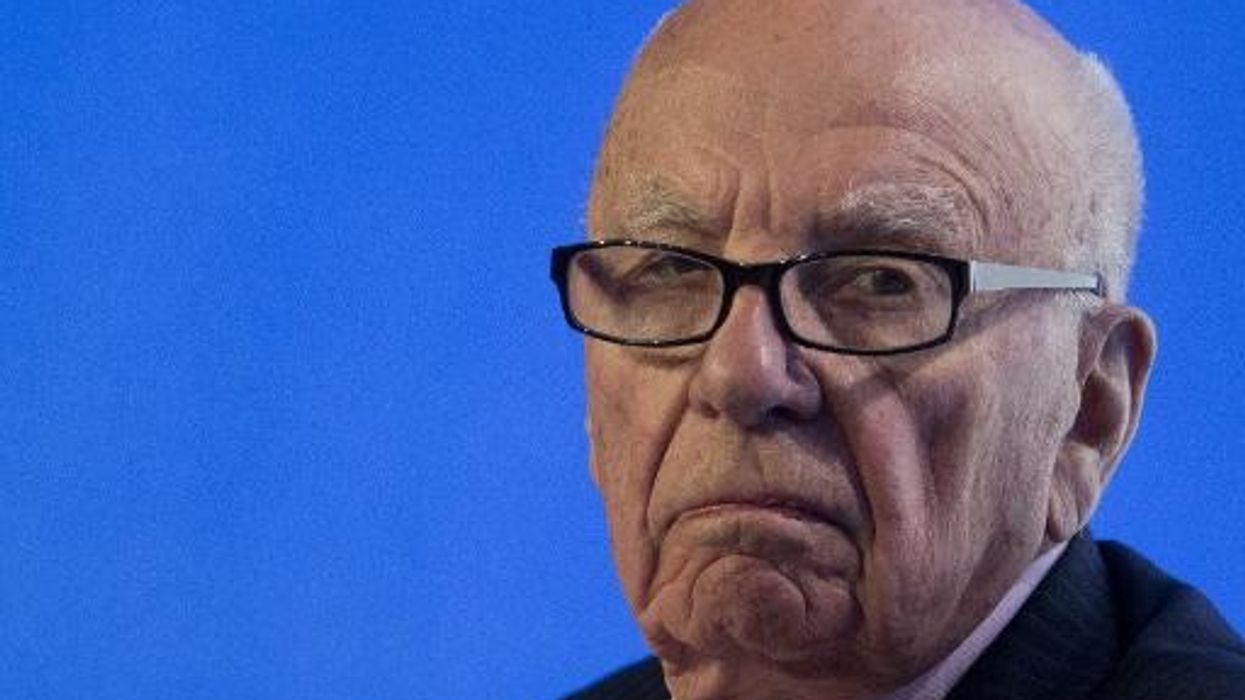 As the country reels from yet another horrific mass shooting, right-wing media outlets like Rupert Murdoch's Fox News are doing all they can to halt any progress on reforming the country's gun laws. But a totally different story is being told in Australia — the original home of the Murdoch family's media empire — where Murdoch outlets have instead touted the importance of gun safety, and are now highlighting the dangerous conditions of gun proliferation in the United States.
In response to a mass shooting in 1996, in which 35 people were killed, Australia's conservative Prime Minister John Howard undertook a comprehensive program of outright gun buybacks and confiscation, targeting the kind of high-power rifles used in such massacres. Today, Australia requires a person to show a "genuine reason" for them to obtain a license for the categories of firearms that are still legally available. They must also pass a background check, complete a firearms safety course, and practice safe storage of their weapon. As a result, Australia has suffered just one mass shooting resulting in 5 or more deaths since 1996. In the United States, according to the Gun Violence Archive, seven mass shootings on that scale have occurred in the first five months of 2022, including two horrific mass shootings in Buffalo, New York, and Uvalde, Texas, just 10 days apart.
Howard has long touted the success of these laws as an important legacy of his administration, writing in a January 2013 guest column in The New York Times: "After this wanton slaughter, I knew that I had to use the authority of my office to curb the possession and use of the type of weapons that killed 35 innocent people. I also knew it wouldn't be easy." (Howard wrote the column in the wake of the terrible mass shooting at Sandy Hook Elementary School in Newtown, Connecticut, in December 2012.)
A little over a year ago, Howard sat for an interview with Murdoch-owned Sky News Australia, looking back on his gun laws as a major accomplishment that no Australian government would dare to undo today.
Sky News reporter Andrea Crothers asked Howard, "Do you think we'll see an overhaul of U.S. gun laws in your lifetime?"
"I would hope and pray I do," Howard responded. "I have my doubts, but I'd like to think that it could happen."
It is impossible to even imagine Fox News giving such a friendly interview to an American political leader on the subject of gun control.
Looking at the latest events, Sky's coverage of the Uvalde school massacre is also sharply different from Fox News' coverage. Here in America, Fox hosts immediately denounced any calls for "sweeping massive changes," while blaming everything but guns for the atrocity and calling for all manner of absurd solutions that are proven not to work. (Fox has even blamed the school-age victims of mass shootings for not doing enough to warn police.)
Perhaps the most egregious coverage was the prime-time responses to President Joe Biden's speech calling for the country to stand up to the gun lobby, and to stop the proliferation of assault weapons designed exclusively to kill lots of people. In Fox's telling, this was a "bitterly partisan" speech, "desecrating the memory of recently murdered children with tired talking points of the Democratic Party," and Biden allegedly delivered the speech not to express sincere beliefs but instead because "politics is selfish."
One of Sky's conservative opinion hosts, Andrew Bolt, took a very different stance while cueing up those same clips of Biden's address. "Now again, we're getting as we always do with these American shootings, heartfelt appeals for more action to control guns," Bolt said. "And sitting here in Australia, you're wondering why this even needs saying."
The panel discussion that followed provided an interesting mix of talking points that could normally be seen on Fox News, such as invoking violence in cities like Chicago or crime in California, falsely attributing violent crime to only Democratic-governed areas, and even throwing in empty talking points about the non-existent defunding of the police. At the same time, the panelists still diagnosed the proliferation of guns in the United States as one of the key problems contributing to the gun violence epidemic.
One particularly sharp comment came from Adam Creighton, Washington correspondent for Murdoch paper The Australian, describing America's "globally unusual" gun culture to his audience back home. "I think it's only the U.S.A. and Mexico of the large countries that enshrined these gun-carrying rights," Creighton observed. "And it leads, at least in my view, to the extraordinary increase in murders and homicides and and mass shootings."
To reiterate the point, these are comments that we would simply never see from Fox News and other Murdoch properties in the United States.
Just to be clear, Sky News Australia is hardly a bastion of bipartisan moderation, with the Murdoch empire's past political domination of the country being especially atrocious on climate issues. In the network's coverage these past few days of their country's election — in which the progressive Labor Party ousted the conservative Liberal Party after nine years in office — the channel has been crowing about a "hardcore, left-wing government that will destroy the fabric of this nation," pushed for right-wing leadership from the defeated conservatives, trashed moderates, and continued to promote a failed candidate who ran on a transphobic platform.
In short, Sky News Australia's usual content would be quite recognizable on Fox News — even down to its coverage of Biden. But, as it turns out, even they understand that standing up to the gun lobby and getting rid of high-powered killing machines are such an obvious course that as Bolt observed, "you're wondering why this even needs saying."
Reprinted with permission from Media Matters