NASA Finalizes Contract To Build The Most Powerful Rocket Ever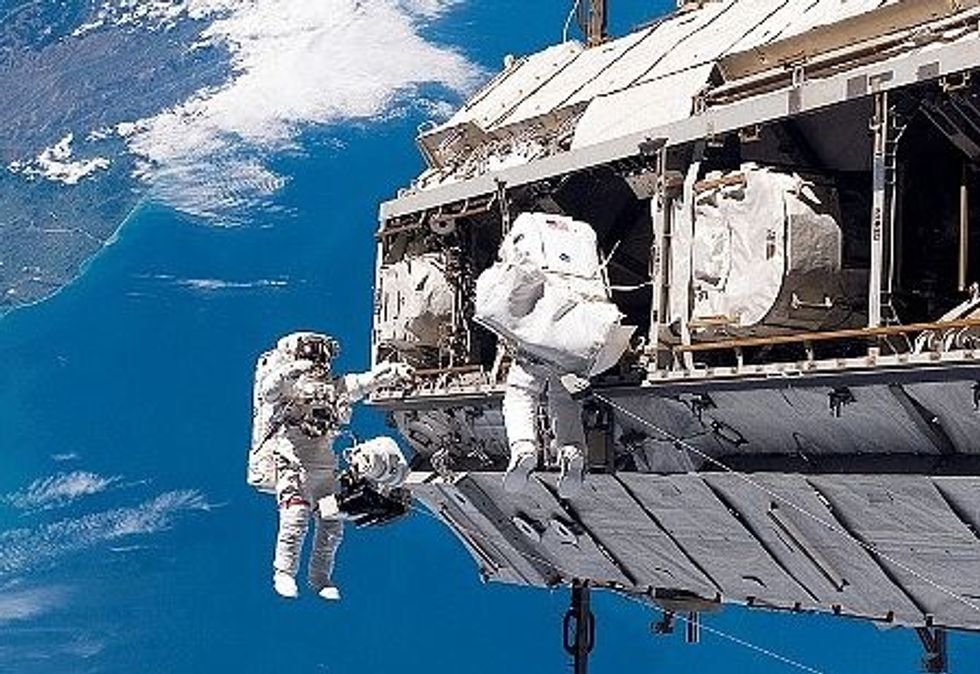 By W.J. Hennigan, Los Angeles Times
NASA has reached a milestone in its development of the Space Launch System, or SLS, which is set to be the most powerful rocket ever and may one day take astronauts to Mars.
After completing a critical design review, Boeing Co. has finalized a $2.8 billion contract with the space agency. The deal allows full production on the rocket to begin.
"Our teams have dedicated themselves to ensuring that the SLS — the largest ever — will be built safely, affordably and on time," Virginia Barnes, Boeing's Space Launch System vice president and program manager, said in a statement.
The last time NASA's completed a critical design review of a deep-space human rocket was 1961, when the space agency assessed the mighty Saturn V, which ultimately took man to the moon.
Work on the 321-foot Space Launch System is spread throughout Southern California, including Boeing's avionics team in Huntington Beach. The rocket's core stage will get its power from four RS-25 engines for former space shuttle main engines built by Aerojet Rocketdyne of Canoga Park.
The rocket will carry the Orion spacecraft, built by Lockheed Martin Corp., which can carry up to four astronauts beyond low Earth orbit on long-duration, deep-space destinations including near-Earth asteroids, the moon, and ultimately Mars.
The rocket, which is designed to carry crew and cargo, is scheduled for its initial test flight from Cape Canaveral, Florida, in 2017.
The first mission will launch an empty Orion spacecraft. The second mission is targeted for 2021 and will launch Orion and a crew of up to four NASA astronauts.
The rocket's initial flight-test configuration will provide a 77-ton lift capacity. The final evolved two-stage configuration will be able to lift more than 143 tons.
Photo: Luke Bryant via Flickr