'Near Midair Collision' At Newark Airport Recounted By NTSB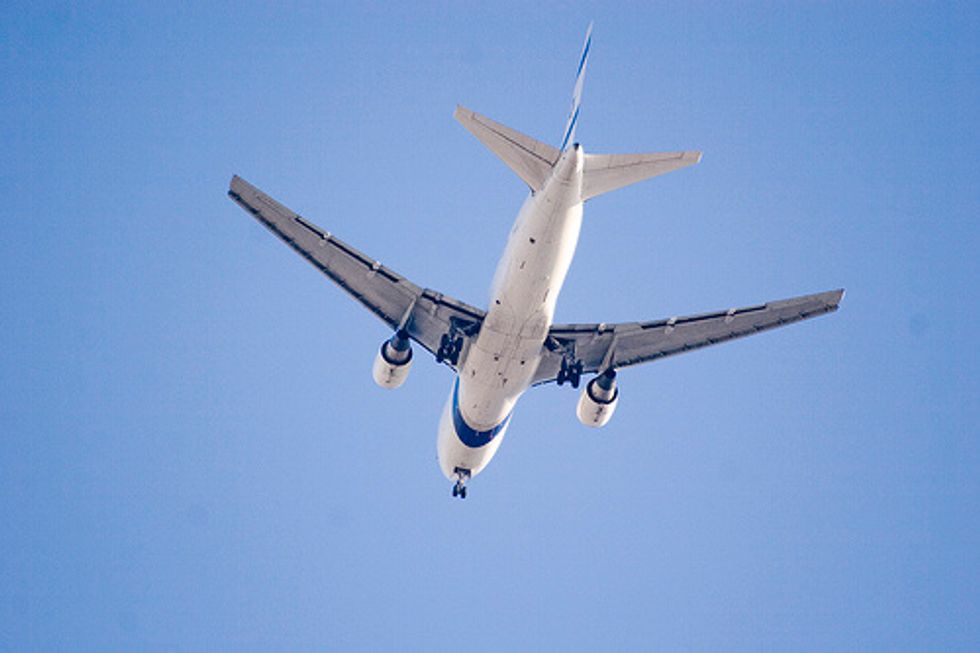 By Michael Muskal, Los Angeles Times
Two aircraft, one landing and the other taking off, came within just hundreds of yards of colliding with each other at New Jersey's Newark Liberty Airport last month, according to a preliminary federal report that describes a far more dire picture of the incident than had been thought.
The National Transportation Safety Board report describes the April 24 incident as "a near midair collision," of a United flight carrying 155 passengers and six crew members from San Francisco and an ExpressJet with 47 passengers and three crew members bound for Memphis.
The required distance between such jets is two miles horizontally but the planes were about 200 feet apart — about two-thirds of a football field. Vertically they were separated by 400 feet.
It was about 3 p.m. EDT at the northeast corner of the well-trafficked airport in New Jersey. Two north-south runways cross Runway 29, an east-west runway.
According to the NTSB preliminary report, an air traffic controller waited for another plane to land on the east-west runway, then cleared the ExpressJet to take off heading north.
At that point, the United flight, coming in to Runway 29, was about three miles away. By the time the ExpressJet flight started its takeoff, the United flight was about one mile off.
As the two planes approached each other, the incoming United flight was ordered by the tower to abort its landing and go back up.
The ExpressJet pilot can be heard on radio telling air traffic controllers he was keeping the plane's nose down as he climbed. At one point he tells the tower the United flight came "real close" to him.
There was no damage to either aircraft or any injuries, according to the NTSB.
A final report on the incident is expected to take months.
Shyb via Flickr