America Needs To Hear From People Hurt By Health Care Cuts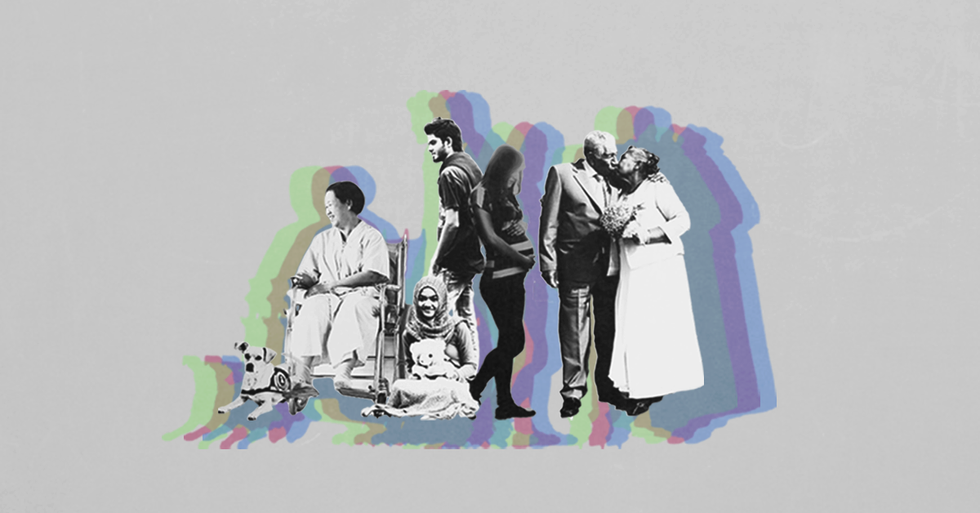 Reprinted with permission from MediaMatters.
Republican senators produced a version of health care reform behind closed doors that would repeal and replace key aspects of the Affordable Care Act (ACA) and would put potentially millions of people at risk of losing access to vital medical care. Americans deserve to hear from those who would be most directly impacted by the proposed legislation.
On June 22, Senate Republicans released their proposed health care reform bill, titled the Better Care Reconciliation Act of 2017 (BCRA). The bill was drafted in secret by a small group of white Republican men without input from women, minorities, Senate Democrats, or even the majority of Senate Republicans. Overall, the Senate bill is largely similar to the House's earlier health care plan, the American Health Care Act(AHCA), in that it guts Medicaid spending, denies federal funding for Planned Parenthood for one year, reduces subsidies for health care coverage, and offers a windfall in tax breaks for the wealthiest Americans.
As if taking cue from the Senate Republicans, cable and broadcast news media have largely shut out women and minorities in their coverage of the Senate's health care bill, focusing instead on white men to provide analysis and opinion. As Media Matters has documented, men comprised two-thirds of all appearances on prime-time cable news, broadcast morning and nightly news shows, and Sunday morning political shows during discussions of the Republican health care bill. The study also found that 87 percent of all appearances were made by white guests. Media Matters found this trend with guests continued on cable news into the first full day of coverage of the Senate bill's release.
However, reports indicate that women and minorities would be disproportionately affected by the Republican Party's legislation. The LGBTQ community, people of color, and women would be disproportionately hit by cuts to Medicaid. For low-income Americans, losing health insurance could mean they would not receive regular care needed to keep them alive, even if they were to go to the emergency room. The GOP plan may also force those with disabilities into institutions. Women would find that some realities of being a woman — having heavy periods or getting pregnant — are now pre-existing conditions.
Medicaid cuts have a real impact on people's lives — impacts evident in rare examples of television news telling these stories. One such story was presented during the June 23 edition of CBS' CBS Evening News, when reporter Mark Strassmann interviewed Jodi Maness, a 22-year-old mother and Medicaid recipient. He said she is worried about losing Medicaid and having to pay more for health care, saying that her biggest fear is the possible impact on her small children:
But highlighting the personal impact of the Republican health care plans has been rare, as television news channels largely have not emphasized the impact these proposals would have on women and minorities. Last Febuary, Media Matters reported that cable news outlets featured only three prime-time interviews of individuals who had participated in congressional town halls during the February 18-26 week — informally called "Resistance Recess" — instead relying primarily on talking heads to discuss the week of action. It's still true that audiences would be better served by hearing directly from the women and minorities who would be directly impacted by this legislation rather than just pundits endlessly debating it.
If the congressional Republicans' health care agenda is successful, it would cause real harm to wide swaths of Americans. With nearly 75 million Americans enrolled in Medicaid or the Children's Health Insurance Program, there are plenty of individuals who would be affected by the Senate's health care bill for the media to interview, if only the press would be willing to sit down with them.
Header image by Sarah Wasko/Media Matters