New Amnesty Report: Increase In Executions Worldwide, Decrease In Countries With Death Penalty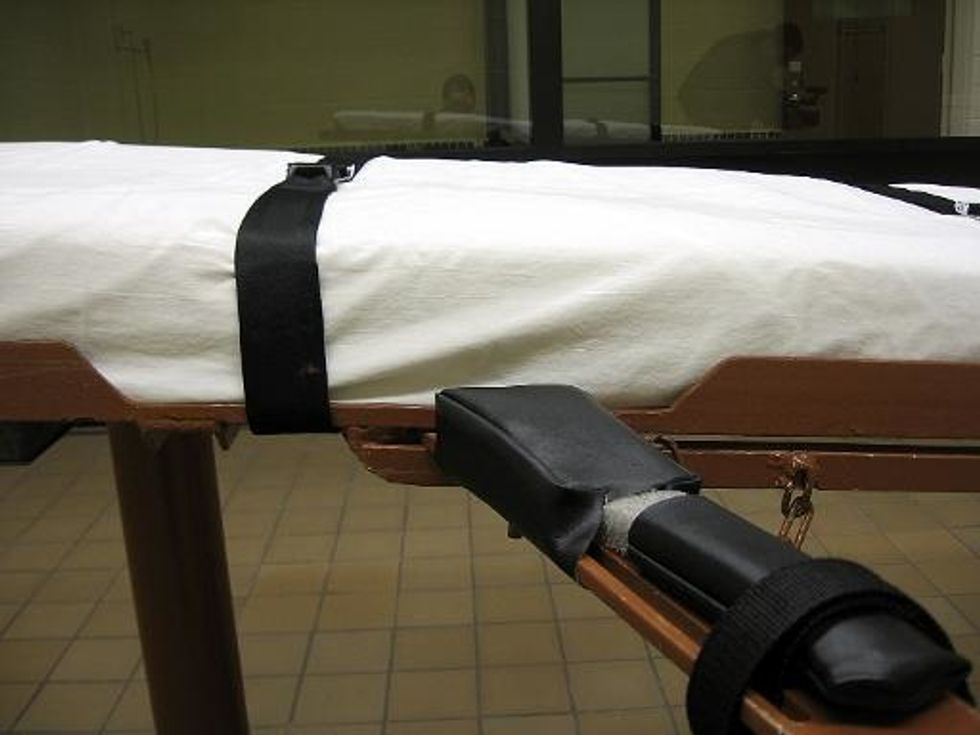 Amnesty International released its 2015 report on the global state of the death penalty and executions on Wednesday morning in London. The year was marked by an unprecedented increase in executions, but also by an smaller number of countries pursuing the death penalty.
Despite the 54 percent spike in executions versus 2014, the majority of executions took place in three countries, excluding China: Iran, Pakistan and Saudi Arabia. Those countries not only lead the world in executions, but also experienced large respective increases in executions: Iran by 31 percent, resulting in 977 executions during 2015; Saudi Arabia by 76 percent, with 158 executions last year; and Pakistan, whose government had imposed a moratorium on the death penalty since 2008, but reinstated it following the December 2014 Peshawar school attack that left 132 children dead. Since lifting the ban, the country has executed 326 people.
The report noted that the death penalty was often used to get rid of political opponents, rather than as a tool of justice.
In almost all regions of the world, the death penalty continued to be used as a tool by governments to respond to real or perceived threats to state security and public safety posed by "terrorism", crime or political instability, despite the lack of evidence that the death penalty is any more of a deterrent to violent crime than a term of imprisonment.
The report also singled out United States for being the only country in the Americas to continue to use the death penalty over the past seven years. Amnesty also expressed concern over the execution of people with mental or intellectual disabilities. In many cases, the report said, the U.S. continued to "use the death penalty in ways that contravene international law and standards." Nevertheless, only 28 executions were carried out last year, compared to 35 in 2014.
The report noticeably excluded China. Since 2009, the organization hasn't printed China's execution statistics, due to a lack of transparency from the Chinese government. While it's estimated that more than 1,000 people were executed in China in 2015, the numbers could not be verified because statistics on executions are a state secret.
Despite the increase in executions globally, Amnesty said 2015 had more countries abolish the death penalty than ever before. In its report, it noted:
When Amnesty International began campaigning for abolition in 1977, only 16 countries had fully abolished the death penalty. Today the majority of the world's countries are fully abolitionist, and dozens more have not implemented death sentences for more than a decade, or have given clear indications that they are moving towards full abolition. The starkly opposing developments that mark 2015 underscore the extent to which the countries that use the death penalty are becoming the isolated minority.
Photo: The "death house" at the Southern Ohio Correctional Facility in Lucasville, Ohio. Photo: Caroline Groussain via AFP