New Jersey's GOP Lawmakers Blast Bridgegate Committee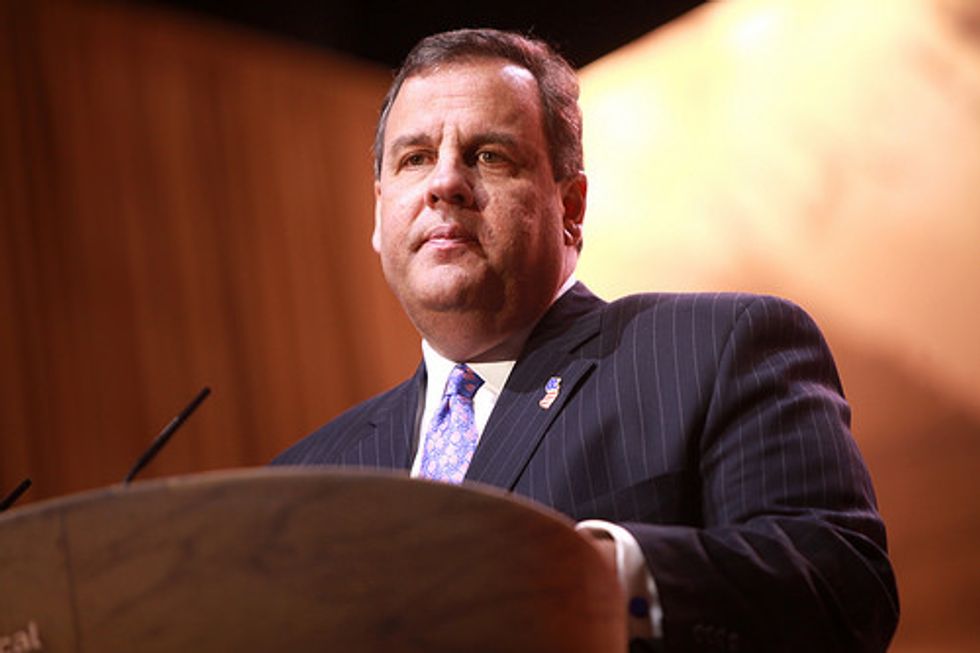 By Andrew Seidman, The Philadelphia Inquirer (TNS)
TRENTON, N.J. — A New jersey state legislative committee's investigation into last year's lane closures at the George Washington Bridge was a cover to "take down" Gov. Chris Christie and boost the political career of its co-chairman, GOP lawmakers charged in a new report Monday.
Democrats on the New Jersey Legislative Select Committee on Investigation, led by Assemblyman John S. Wisniewski, "repeatedly misled the public; manipulated media coverage via false leads, seemingly unlawful leaks, and baseless claims; charged taxpayers millions of dollars to promote political fiction; and accomplished nothing meaningful for the public good," the 119-page report says.
Wisniewski countered that the committee's work "may well serve as a great example, perhaps the greatest example, of legislative oversight in our state's history."
Most of the taxpayer money cited by the GOP refers to billing by Christie's outside counsel.
Republicans issued their "minority statement" Monday morning before the committee met to publicly release a 136-page report written by its outside counsel, Jenner & Block of Chicago. The eight Democrats on the 12-member panel voted to make the report public, while the four Republicans voted against it.
That report, leaked to reporters last week, said there was "no conclusive evidence" linking Christie, a possible GOP presidential contender in 2016, to the lane closures.
Like a report written by a law firm retained by Christie's office to investigate the matter, the Jenner & Block report said the "principal actors" in the lane closures were two then-Christie allies: Bridget Anne Kelly, the governor's former deputy chief of staff, and David Wildstein, a former official of the Port Authority of New York and New Jersey.
Wildstein's attorney declined to comment Monday, and Kelly's could not be reached.
The January disclosure of Kelly's Aug. 13, 2013, email to Wildstein — "Time for some traffic problems in Fort Lee," to which Wildstein responded, "Got it" — transformed the bridge mystery into a scandal.
Even if Kelly and Wildstein acted alone, the committee's report says, "they did so with perceived impunity" in a government environment in which "they felt empowered to act as they did, with little regard for public safety risks or the steadily mounting public frustration."
Gaps remain in the public knowledge of the lane closures and their aftermath, Wisniewski said, in part because the committee has refrained from interviewing key players at the request of the U.S. Attorney's Office, which is conducting its own investigation.
The lane closures spanned Sept. 9 to 13, 2013, causing massive traffic jams.
One lingering question, Wisniewski said, was what Christie texted to one of his senior staffers during a legislative hearing on the lane closures last year.
Christie and the staffer, Regina Egea, then head of the authorities unit and now his chief of staff, exchanged 12 texts that day, according to phone records obtained by the committee from AT&T via subpoena. But attorneys for the governor's office could not locate the contents in response to the committee's subpoena request, indicating the texts had been deleted.
Egea told lawmakers under oath that she had sent a text to the governor and subsequently deleted it, as she commonly does. The phone records show Christie initiated the exchange, contrary to Egea's testimony, the report said.
Christie said he did not recall receiving a text from Egea that day.
"I'm not sure how this is very different from the actions that Bridget Kelly took," Wisniewski told reporters Monday, referring to an email in which Kelly directed a subordinate to delete an incriminating email about the lane closures.
Last week, Randy M. Mastro, an attorney for the firm representing the governor's office, said the legislative report had confirmed that "there is not a shred of evidence Gov. Christie knew anything about" the lane closures beforehand "or that any current member of his staff was involved in that decision."
Republicans on the legislative panel criticized Wisniewski as an "opportunistic and power-hungry politician" bent on using the committee as a political weapon to "take down" and succeed Christie as governor.
GOP state Sen. Kevin O'Toole, reading from his party's report, hammered Democrats as having made incendiary comments on national television regarding the possibility of impeachment and asserting that laws had been broken. According to the Republican report, Democratic members of the committee gave more than 100 TV interviews on the bridge scandal.
The GOP also said a number of Democrats on the panel had conflicts of interest in their business dealings with regard to the Port Authority, a charge Democratic leaders denied.
And Republicans questioned why Jenner & Block, which represented New Jersey Democrats during the redistricting process and is a contributor to Democratic campaigns, was retained as counsel for an independent investigation.
O'Toole said it was "the constant and persistent leaking of subpoenaed documents" that "proved to be the greatest disservice to the integrity of this committee." Republicans said they had referred their report to acting Attorney General John J. Hoffman and asked him to appoint a special prosecutor to investigate whether the committee had broken any laws.
A spokesman for the attorney general's office said the report would be "reviewed appropriately" and declined further comment.
Democrats noted that Republicans did not actually dispute the facts of the Jenner & Block report.
"It was not some political witch hunt," said Assembly Majority Leader Louis D. Greenwald, a Democrat.
There was debate over the cost of the committee's report. Republicans said its price tag was about $9 million, but $6.5 million of that comes from invoices submitted to the governor's office by its outside counsel, Gibson, Dunn & Crutcher L.L.P.
And it's unclear what portion of Gibson Dunn's billing is related to the legislative inquiry; it has responded to federal subpoenas as well.
Photo: Gage Skidmore via Flickr