New Polls: Hillary Clinton Way Ahead In Super Tuesday States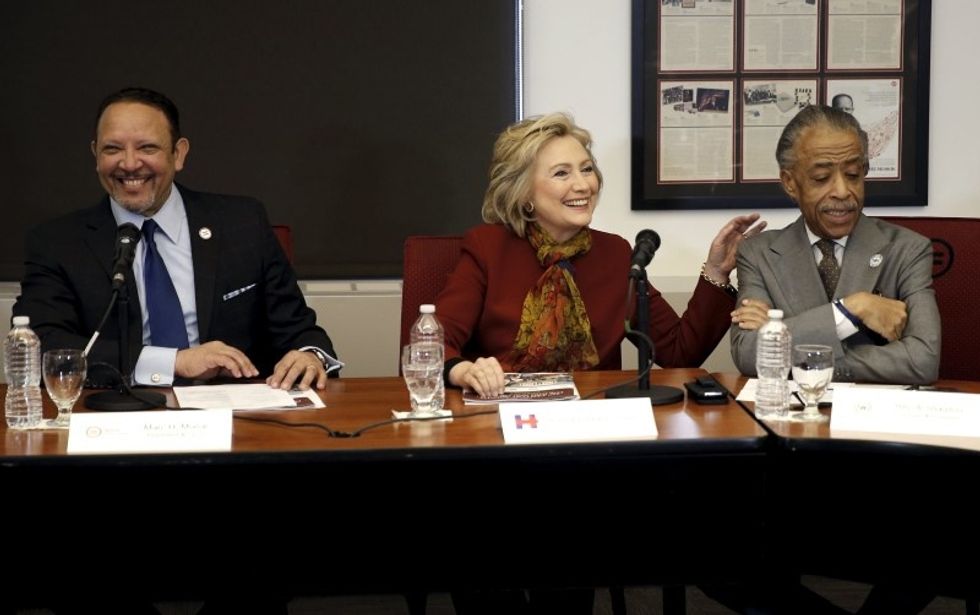 Hillary Clinton has had a tightly-fought race in February against Bernie Sanders, but she could soon be in for a raft of victories in the Super Tuesday contests on March 1.
A new set of polls released by Democratic-aligned firm Public Policy Polling finds Clinton leading in 10 out of 12 primaries to be held that day, with Clinton especially benefitting from the support of minority voters.
From the pollster's analysis : "Clinton is benefiting in these states from overwhelming African American support. She leads by anywhere from 40-62 points among black voters in the nine of these states that have more black voters than the national average."
The listing of polled states is as follows:
Alabama: Clinton 59 percent, Sanders 31 percent
Arkansas: Clinton 57 percent, Sanders 32 percent
Georgia: Clinton 60 percent, Sanders 26 percent
Louisiana: Clinton 60 percent, Sanders 29 percent
Massachusetts: Sanders 49 percent, Clinton 42 percent
Michigan: Clinton 50 percent, Sanders 40 percent
Mississippi: Clinton 60 percent, Sanders 26 percent
Oklahoma: Clinton 46 percent, Sanders 44 percent
Tennessee: Clinton 58 percent, Sanders 32 percent
Texas: Clinton 57 percent, Sanders 34 percent
Virginia: Clinton 56 percent, Sanders 34 percent
Vermont: Sanders 86 percent, Clinton 10 percent
Caveat: Two additional states that are voting on March 1, Colorado and Minnesota, were not included in this round of polling. PPP confirmed to The National Memo that this was because those states are holding caucuses rather than primaries, and are much more difficult to poll reliably.
For a variety of reasons, though, it might seem to an outside observer that Bernie Sanders could do quite well in both contests, given the nature caucus structures as well as the very progressive tendencies of those states' Democratic voters.
Photo: Democratic U.S. presidential candidate Hillary Clinton meets with civil rights leaders at the National Urban League in the Manhattan borough of New York City, February 16, 2016. REUTERS/Mike Segar