New Tape: Trump Team Laughs While Discussing Deaths Of Servicemen In Niger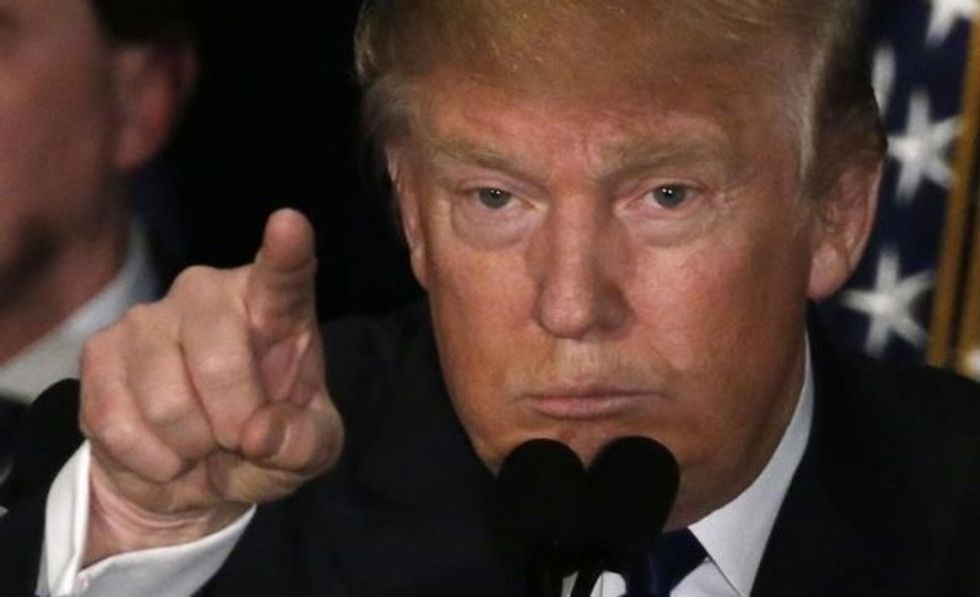 Reprinted with permission from AlterNet.
Omarosa Manigault Newman, former White House aide and reality TV star, released a new recording of her time working for President Donald Trump Monday that reveals him joking to a group of staffers in a discussion about an ambush in Niger that killed four American soldiers.
"There were people in many cases, that were in the Middle East, that now got to Africa to try and, you know, cause problems there. And ultimately they wanna come back here, because this is where they really wanna be. So its a rough, uh, business. I wouldn't, I don't think I'd want to be a terrorist right now," Trump said on the recording, eliciting laughter from the people he was with.
He continued jokingly, apparently encouraged by the laughter: "It's not a good life but it's uh, the only thing that — what else is there?"
Omarosa has previously released recordings of her interactions with Trump and others in his orbit.
Watch the clip below:
LISTEN: MSNBC just played the rest of Omarosa's secret recording of an Oct '17 White House meeting. On it, Trump and his staff have a laugh discussing an ambush in Niger that left 4 US soldiers dead. pic.twitter.com/W1oe5YGhon

— Aaron Rupar (@atrupar) September 10, 2018
Cody Fenwick is a reporter and editor. Follow him on Twitter @codytfenwick.