New York City St. Patrick's Day Parade Drops Ban On Openly Gay Marchers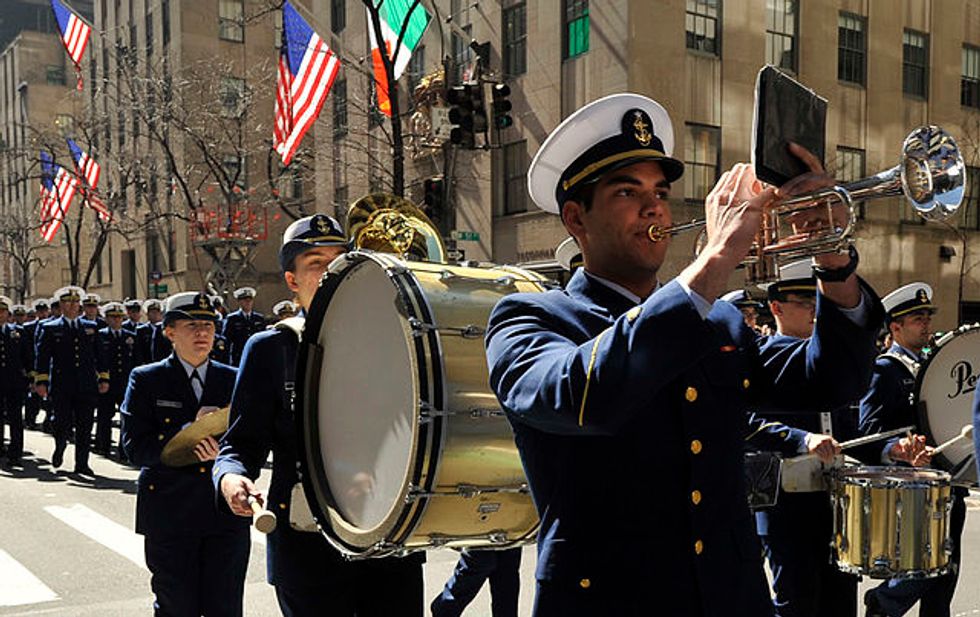 By Tina Susman, Los Angeles Times
NEW YORK — The nation's largest St. Patrick's Day parade, which in recent years was mired in controversy over its ban on openly gay marchers, appeared to have bowed to corporate and public pressure Wednesday by including a diversity group from NBCUniversal in next year's event.
"NBCUniversal's LGBT Employee Resource Group is proud to be marching under the organization's "OUT@NBCUniversal" banner in the 2015 St. Patrick's Day Parade," said Craig Robinson, executive vice president and chief diversity officer for NBCUniversal.
"We welcome the Parade Committee's decision to accept OUT@NBCUniversal's application to march and enthusiastically embrace the gesture of inclusion," Robinson said. "Our employees, families and friends look forward to joining in this time-honored celebration of Irish culture and heritage."
The Associated Press said a statement from the parade committee announced that other gay groups could apply to march in the future in the March 17 event, which draws hundreds of thousands of viewers and will feature more than 300 marching groups next year.
Parade organizers voted unanimously to let OUT@NBCUniversal march under an identifying banner, AP reported.
OUT@NBCUniversal describes itself on its website as "a volunteer organization with a goal to attract, develop and retain Lesbian, Gay, Bisexual, Transgender and Straight Ally employees" at NBCUniversal.
The parade committee said it decided to have OUT@NBCUniversal in the parade as "a gesture of goodwill to the LGBT community in our continuing effort to keep the parade above politics," AP reported.
The Irish Voice newspaper reported that the parade organizers also were pushed by NBC, which for years has broadcast the event. According to the Irish Voice website, NBC was "prepared to drop its coverage unless a compromise that resulted in the inclusion of a gay group was brokered."
It no doubt was also swayed by concerns over the increasingly vocal debate over the parade's long ban on openly gay marchers in a city famous for its large gay population and its history of activism in the gay-rights movement.
In March, Mayor Bill De Blasio refused to take part in the parade, one of the city's most famous, because of its ban on gay marchers. In another major hit, Guinness USA dropped its sponsorship of the last parade over the issue.
The New York St. Patrick's Day Parade is more than 250 years old and marches more than 30 blocks up Fifth Avenue, starting in midtown and ending on the Upper East Side.
Photo: Petty Officer Seth Johnson via Wikimedia Commons