New York's Heastie Set To Lead Assembly As First Black Speaker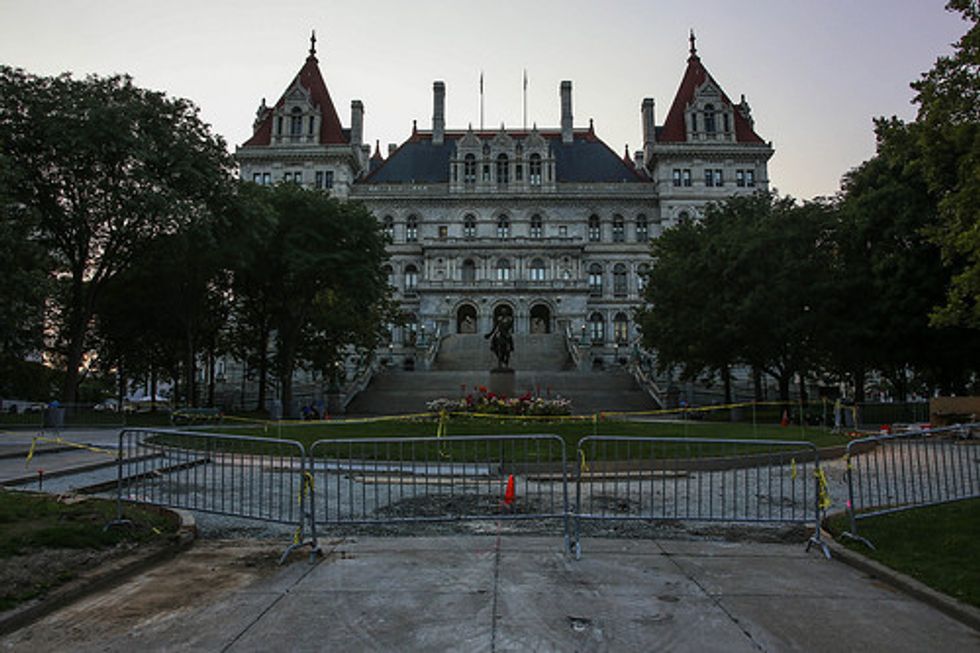 By Freeman Klopott, Bloomberg News (TNS)
ALBANY, N.Y. — New York Assemblyman Carl Heastie of the Bronx, a former budget analyst, is poised to become the chamber's next speaker after winning a Democratic battle to replace Sheldon Silver.
Assembly Majority Leader Joe Morelle of Rochester, considered a leading contender, threw his support behind Heastie on Friday. He joined almost all the New York City Democratic delegation, which controls more than one-third of the 150-member Assembly. Heastie, 47, would be first black lawmaker to hold the post, one of the most powerful positions in the state.
"I have the utmost confidence in his ability to unite our members and move the institution forward," Morelle said by e- mail. "He will have my full support."
Morelle has been leading the chamber's Democrats since Silver's Jan. 22 arrest on federal corruption charges. Silver held the post for 21 years before he was delivered a Jan. 27 ultimatum by his party to resign or face ouster. Cathy Nolan, an assemblywoman from Queens, remains in the race, though almost all the Assembly members from her borough are backing Heastie.
Morelle is set to become interim speaker Feb. 2, when Silver will either resign or be forced out. A vote to permanently replace him has been scheduled for Feb. 10.
As speaker, Heastie will have to calm an Assembly jarred by Manhattan U.S. Attorney Preet Bharara's investigation into the legislature, which led to Silver's arrest on allegations that he ran two separate kickback schemes for 15 years, netting as much as $6 million. He'll also face the immediate challenge of negotiating the budget before a March 31 deadline with Gov. Andrew Cuomo and Senate Majority Leader Dean Skelos, a Long Island Republican.
Silver, who has said he'll be exonerated, kept his hold on the Assembly in large part by playing the tough deal-maker. The 70-year-old liberal stalwart has helped Cuomo, also a Democrat, win over a chamber whose members don't always agree with the governor's limits on spending and worker benefits.
Before being elected to the Assembly in 2000, Heastie was a budget analyst for the New York City's comptroller's office. He also heads the chamber's Labor Committee. In 2013, Silver designated him as the point man for successful negotiations to raise the minimum wage.
Photo: Paul Sableman via Flickr