'No Collusion?' Trump Team Had 100-Plus Contacts With Russians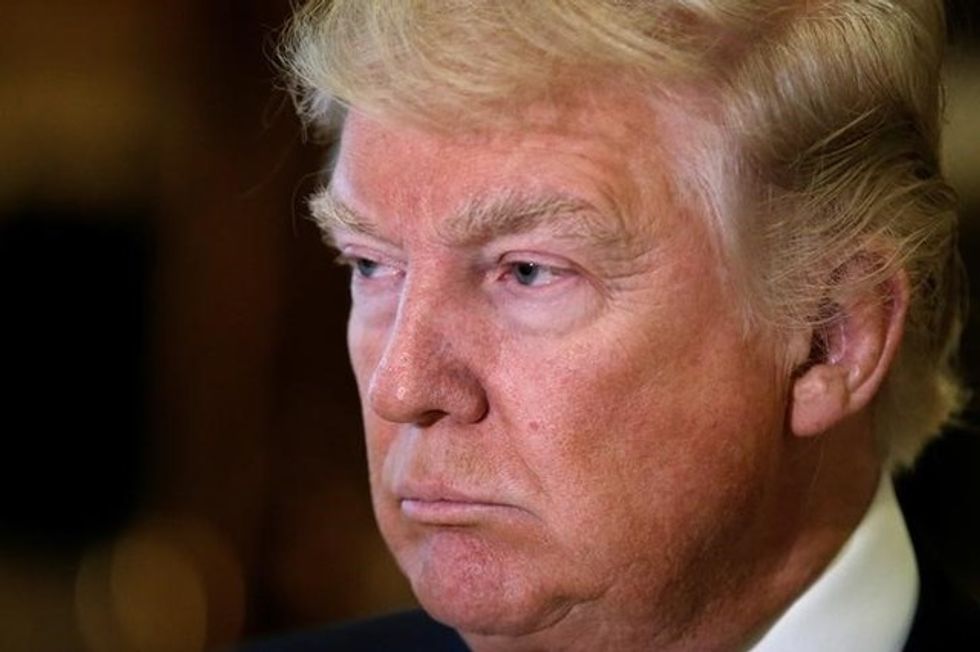 Reprinted with permission from Shareblue.
A new analysis reveals that members of Trump's campaign and transition teams had more than 100 contacts with officials linked to the Russian government, despite two years of constant denials from Trump's team that these conversations and meetings ever happened.
At least 28 high-level campaign officials and Trump advisers knew of these contacts — and not one was ever reported to the authorities. Instead, the new analysis notes, "the Trump team tried to cover up every single one of them."
Using publicly available court documents and news reports, researchers at the Center for American Progress (CAP) counted the number of known contacts between the Trump team and Russian operatives. Many of the operatives had close ties to Russian President Vladimir Putin and other politicians, and some were officials linked to Russian intelligence services and state-run banks.
With the news this week that former Trump campaign chairman Paul Manafort and former campaign aide Rick Gates shared polling data with Russian operative Konstantin Kilimnik, the total number of contacts now stands at 101, according to the CAP analysis.
The 101 contacts include face-to-face meetings, phone calls, text messages, emails, and video chats. To come up with that number, researchers counted each meeting and communication as a separate contact, but omitted many contacts in which intermediaries stood in for members of Trump's team.
The total number of contacts they counted is considered to be a conservative estimate, the report says — so the actual number could be much higher.
Contacts between Trump's team and Russian officials included 28 meetings, starting in November 2015. The contacts continued through January 2017 — the month that Trump took office.
Members of the Trump team who had contacts with Russia during the campaign or transition include, but are not limited to, Trump's former lawyer and fixer Michael Cohen, former Trump adviser Roger Stone, former Attorney General Jeff Sessions, former Trump campaign chairman Paul Manafort and former deputy campaign chairman Rick Gates, former Trump campaign advisers Carter Page and George Papadopoulos, former National Security Adviser Michael Flynn, and former White House communications director Anthony Scaramucci.
Donald Trump Jr., Ivanka Trump, and Jared Kushner are among the other members of Trump's team who had contacts with Russian officials during the campaign and/or transition period.
For two and a half years, however, Trump and his associates have denied these contacts and lied to keep them hidden.
Looking only at the 13 months after the infamous Trump Tower meeting in June 2016, the Trump team denied having any involvement with Russia at least 20 times.
During the height of the presidential campaign in July 2016, Paul Manafort called it "absurd" when he was asked if there were "any ties between Mr. Trump, you or your campaign and Putin and his regime." He went on to flatly deny having any ties to Russia, saying "there's no basis to it."
That same month, Trump claimed it was a "conspiracy theory" to suggest that Russia was trying to help him win the election, adding, "I have nothing to do with Russia. I don't have any jobs in Russia. I'm all over the world but we're not involved in Russia."
He repeated that blanket denial at an October 2016 campaign rally, telling the crowd, "I have nothing to do with Russia, folks, I'll give you a written statement."
The following month, Trump spokesperson Hope Hicks claimed that "there was no communication between the campaign and any foreign entity during the campaign." A short time later, Kellyanne Conway suggested that it was "dangerous" to state that the campaign had contact with Russians who were trying to influence the election.
Trump continued his denials as he prepared to take office, often using Twitter to broadcast his lies. Just days before his inauguration, Trump wrote an all-caps tweet declaring, "I HAVE NOTHING TO DO WITH RUSSIA – NO DEALS, NO LOANS, NO NOTHING!"
A few months later, he issued nearly the same denial, saying, "I have nothing to with Russia … no loans, no nothing."
Even with all of the evidence that has been revealed publicly, Trump still denies reports of contacts between his associates and Russian officials. Just last month, he blasted the Russia investigation in a tweet and once again denied any wrongdoing related to Russia.
"AFTER TWO YEARS AND MILLIONS OF PAGES OF DOCUMENTS (and a cost of over $30,000,000), NO COLLUSION!" he tweeted.
But unfortunately for Trump, most Americans don't believe him. According to a December 2018 poll, nearly 60 percent of Americans express little or no trust in Trump's denials. In contrast, most Americans (53 percent) say they have a lot or some trust in special counsel Robert Mueller to be fair and accurate.
The CAP analysis shows that Americans are right not to believe Trump. No matter how many times he tries to deny it, the evidence clearly shows that not only did members at every level of his campaign have extensive contact with Russia — they also lied about it every time.
Published with permission of The American Independent.