North Carolina Extends Voting Time In Eight Durham County Precincts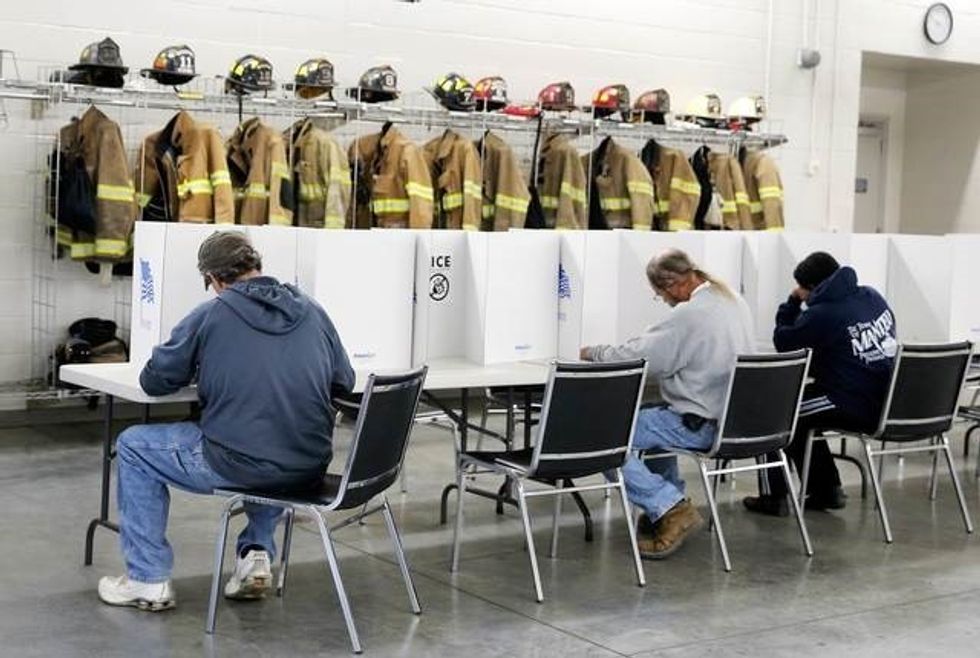 WINSTON SALEM, N.C. (Reuters) – North Carolina has extended voting times in eight Durham County precincts after problems with electronic voting rolls there earlier in the day, the state election board said on Twitter.
Advocates including the National Association for the Advancement of Colored People had urged the state to extend voting time in Durham County until 9 p.m. EST (0500 GMT), an hour and a half past normal closing time.
However, the state board extended voting time by an hour in two precincts, and less than that in six others.
The Reverend William Barber, president of the NAACP in North Carolina, told members of the State Board of Elections on their conference call Tuesday evening that their refusal to extend voting hours as long as requested by local elections officials was "deeply concerning."
At one precinct where voting was extended for 60 minutes, election officials reported there had been up to a two-hour window earlier in the day where no voting took place due to problems.
"We've fought too much voter suppression in this state over and over again," Barber said.
A representative for the North Carolina election board, which is made up of three Republicans and two Democrats, could not immediately be reached for comment.
North Carolina is a crucial battleground state in the U.S. presidential election between Republican Donald Trump and Democrat Hillary Clinton.
(Reporting by Colleen Jenkins in Winston Salem, North Carolina; Additional reporting by Dan Levine in San Francisco; Editing by Sandra Maler and Lisa Shumaker)
IMAGE: Voters fill out their ballots on election day for the U.S. presidential election at Elevation Fire Station in Benson, North Carolina November 8, 2016. REUTERS/Chris Keane