North Koreans Dropped Summit Plans Before Trump 'Canceled'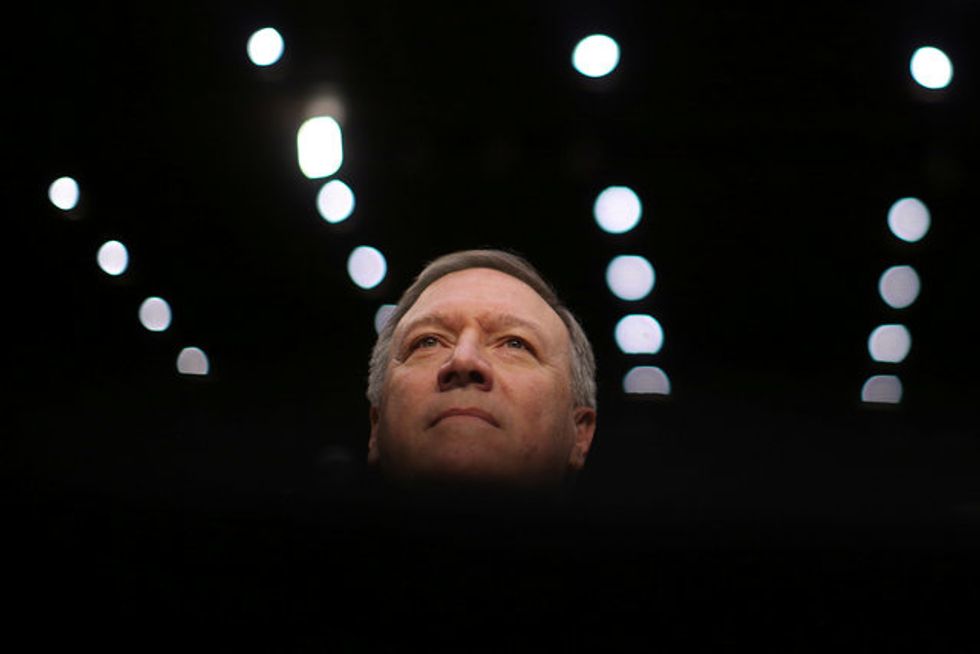 Reprinted with permission from Shareblue.com
On Thursday morning, Trump announced he was canceling the June 12 summit with North Korean dictator Kim Jong Un. But minutes later, Secretary of State Mike Pompeo said that North Korea had already been blowing the Trump administration off for quite awhile.
At a Senate Foreign Relations Committee hearing Thursday morning, Pompeo tried to respond to the criticism that the Trump administration was not prepared for the summit, but he wound up revealing that the summit was already hanging by a thread.
"Over the past many days, we have endeavored to do what chairman Kim and I had agreed, which was to put teams preparation teams together to begin to work to prepare for the summit, and we had received no response to our inquiries to them," Pompeo said.
It was Kim Jong Un who first threatened to cancel the talks, and he apparently was making good on the threat indeed. North Korea has reportedly been blowing off the summit for weeks, according to an ABC News report published Wednesday:
Those concerns, according to a senior White House official, began about two weeks ago when a North Korean delegation failed to show up at a planning meeting for the summit with U.S. officials – although, according to the official, the U.S. will be sending a delegation back to Singapore later this week for yet another sit-down.
Trump's letter to Kim Jong Un, it turns out, was an attempt to save face, and a poor one at that.
After showering Kim with praise, gifting him with the legitimacy of two visits from a sitting cabinet official, and issuing a coin featuring the image of "Supreme Leader Kim Jong Un," Trump was about to walk away with next to nothing, having given Kim a series of propaganda victories.
But even in that letter, Trump conferred additional legitimacy by referring to the dictator as "His Excellency," and praising the release of three hostages as a "beautiful gesture," rather than a just and necessary step.
Trump's decision to walk away may turn out to be the right one, but only because it might stop him from giving Kim Jong Un everything he wants.