NRA Apologizes For Calling Texas Gun Demonstrators 'Weird'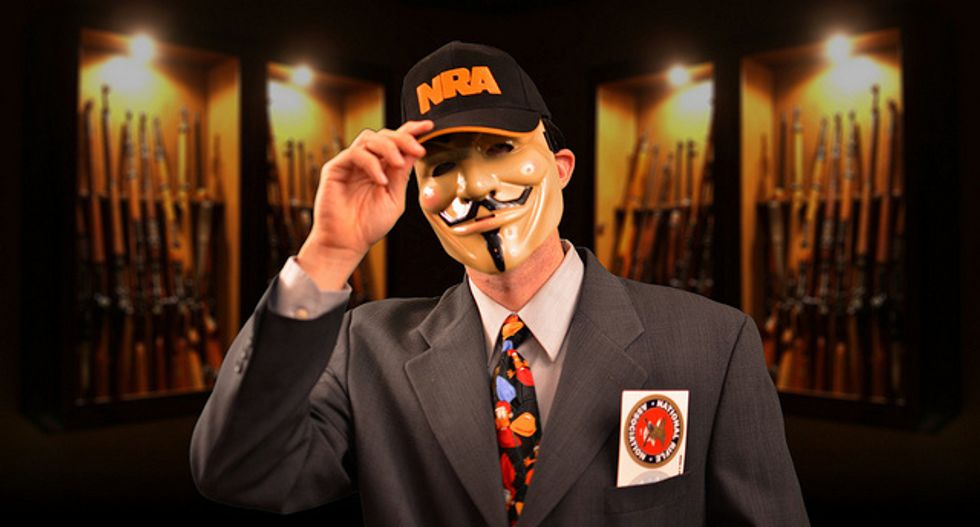 By Michael Muskal, Los Angeles Times
The National Rifle Association has learned the hard way not to mess with Texas.
After chastising some of its Texas supporters for bringing long guns to fast-food outlets to demonstrate their commitment to gun rights, the NRA has been forced to apologize and say its criticism was a mistake.
During an appearance on an NRA-hosted radio show, Chris Cox, the executive director of the group's lobbying arm, said the original criticism was written by a staffer who was expressing his personal opinion. The statement, posted on the website of the lobbying arm, the Institute for Legislative Action, said the demonstrations in Texas were counterproductive, scary and "downright weird."
"The truth is, an alert went out that referred to this type of behavior as 'weird' or somehow not normal, and that was a mistake," Cox said. "It shouldn't have happened," he added, because the NRA "unequivocally" supports open carry laws.
"It was a poor word choice in an alert that went out," Cox said. "But again, the underlying point here is: What is the best tactic to win? That's what we're interested in. We're not interested in distractions. We're not interested in arguing with the national news media over this. We're interested in winning."
The original post surprised many, given the NRA's strong advocacy of gun rights.
"Using guns merely to draw attention to yourself in public not only defies common sense, it shows a lack of consideration and manners. That's not the Texas way. And that's certainly not the NRA way," the post said.
Open Carry Texas, one of the groups behind the recent demonstrations, had said that if the NRA didn't retract the statement, Open Carry would withdraw its support from the group.
Tov Henderson, an Open Carry member, told WFAA-TV in Dallas that the NRA's clarification was refreshing.
"Getting the clarification from them that it wasn't an official stance and that it was just a low-level employee … it makes sense," he said.
Texas has some of the least restrictive gun laws in the nation but openly carrying handguns remains illegal. Long guns can be carried openly, but those gun holders can be charged with disorderly conduct if anyone around them feels threatened and complains.
The open carry demonstrations have upset some people and fast-food chains including Chipotle, which last month asked protesters to leave their weapons at home and not bring them to the chain's restaurants.
Photo: Occupy Global via Flickr