NRA Joins With Republicans To Keep Domestic Abusers Armed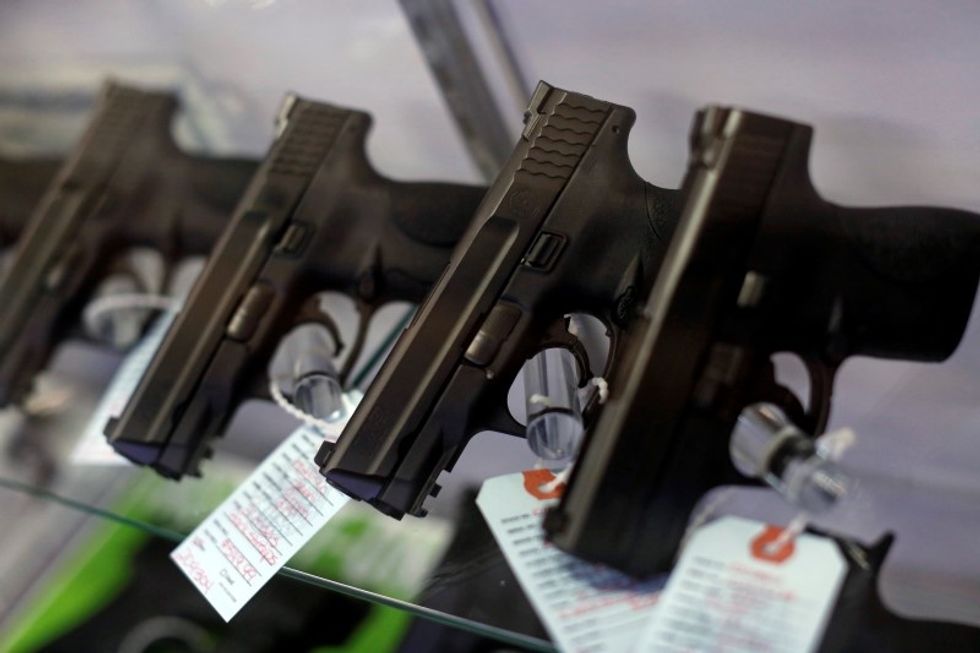 Abused women are five times more likely to be murdered if their abuser owns a gun. But instead of working to keep those women safe, the NRA is working behind the scenes with Republicans in Congress to make sure men who abuse women can purchase firearms.
The extremist gun lobbying group is officially opposing the upcoming reauthorization of the Violence Against Women Act (VAWA), which could pressure many Republicans to vote against it — or simply give them political cover to do so.
As part of its never-ending crusade against any and all gun safety legislation, the NRA is objecting to a provision within VAWA that would make it easier to protect victims by stopping a larger number of known abusers from owning guns.
Right now, law enforcement can only remove guns from abusers if they have been convicted of a domestic abuse crime, and if they are married or formerly married to their victim. The new provisions would extend that provision to current or former boyfriends or dating partners, as well as convicted stalkers and those who are subject to a court order on domestic violence or stalking.
But the NRA does not want the law's "boyfriend loophole" to be closed, and is negatively scoring members of Congress who vote for the legislation. In the NRA's twisted view, a vote for safety is a bad thing.
"The No. 1 way that women are being killed with guns is by their beloveds, their boyfriends, their significant others," Rep. Lucy McBath (D-GA) told the New York Times. McBath, whose son Jordan Davis, was shot to death, is a new member of Congress who has directly taken on the gun lobby.
The New York Times notes that the NRA has tried to fear-monger around the new provisions by claiming that harassing someone on social media could be enough to get someone's guns taken away. But an expert pointed out to the Times that it usually takes a lot more than that to get an actual conviction for stalking.
"I am not paying attention to the rhetoric of the NRA because I can't be distracted. What's most important is putting forth good legislation to save as many lives as we can," McBath told the Times.
The NRA didn't decide to oppose the Violence Against Women Act in a vacuum. Republicans actively sought out the organization's muscle to help bolster their opposition to the Violence Against Women Act.
Republicans have waged a war on women for decades — and now, with the NRA's backing, they are putting themselves on the side of violent abusers.
The new Democratic majority in the House is finally passing legislation on gun safety, which Americans have clamored for after seeing too many gun massacres in schools, churches, and homes.
The NRA has been struggling as the public turns against its gun extremism. It has even had to shed some of the staff at its shameless propaganda arm, NRA TV, due to economic shortfalls.
The NRA's chosen candidates have also been losing elections as the organization is under investigation for suspicious foreign donations, along with an admitted Russian spy operating within their ranks.
Despite all this, the NRA remains dedicated to its core mission of making America less safe — even if it means punishing lawmakers who try to help victims of domestic violence.
Published with permission of The American Independent. 
IMAGE: Handguns are seen for sale in a display case at Metro Shooting Supplies in Bridgeton, Missouri, November 13, 2014. REUTERS/Jim Young