NSA Surveillance Bill Defeated In Senate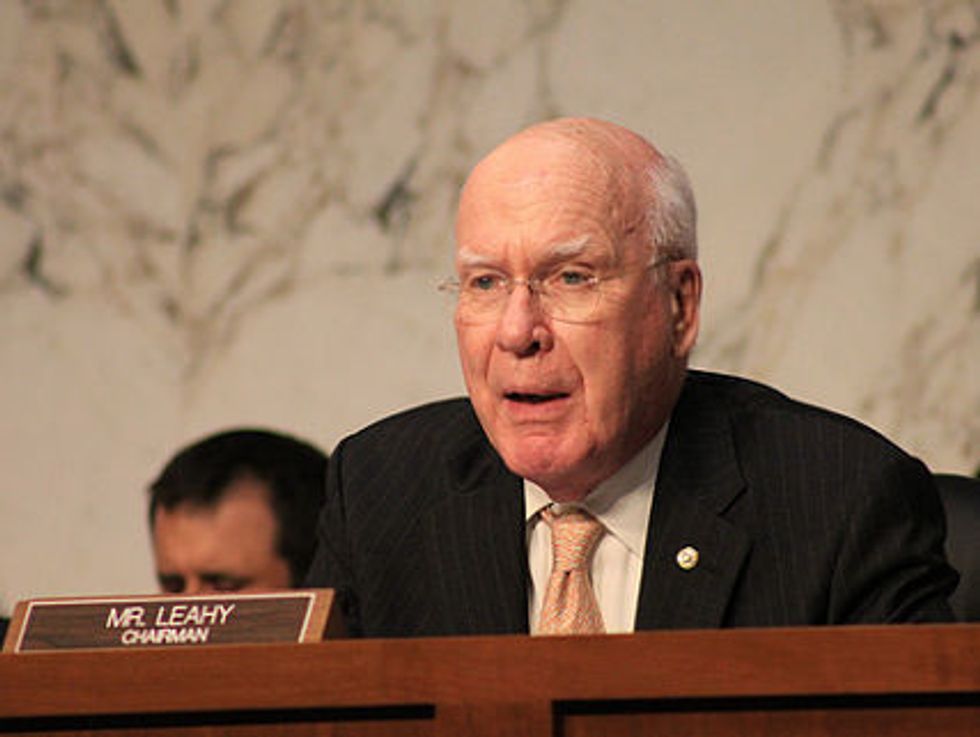 By Timothy M. Phelps, Tribune Washington Bureau (TNS)
WASHINGTON — Legislation to keep most Americans' phone records out of government hands was defeated in the Senate on Tuesday, dooming at least for now prospects of national security reforms that supporters said would protect the privacy of law-abiding citizens.
A motion failed to get the necessary 60 votes needed to cut off debate on the bill sponsored by Sen. Patrick Leahy, D-Vt., with most Republicans voting against. The final vote was 58 in favor to 42 against.
One of its most outspoken foes was incoming Senate Majority Leader Mitch McConnell, R-Ky., who said stopping the National Security Agency from collecting telephone dialing records "would end one of our nation's critical capabilities to gather significant intelligence on terrorist threats."
Citing the recent beheadings of U.S. citizens in Syria, McConnell said, "This is the worst possible time to be tying our hands behind our backs."
Born of whistleblower Edward Snowden's revelations that the NSA was secretly archiving data from virtually every telephone call made in the United States, the Leahy bill, dubbed the USA Freedom Act, would have required the NSA to request such records from telephone companies rather than collect and store the information itself.
Except in emergencies, U.S. intelligence agencies and the FBI would have had to seek approval from the Foreign Intelligence Surveillance Court to access and use the data, and only in cases involving suspected terrorism or espionage. A similar procedure is used now to access the NSA database, but critics say that current system is open to abuse.
"The bill contains key reforms to safeguard Americans' privacy by prohibiting the indiscriminate collection of their data," Leahy argued. "It also provides for greater accountability and transparency of the government's surveillance programs."
At issue are telephone company records of customers and the phone numbers they have dialed, including date, time and duration of calls, but not the conversations themselves.
Privacy advocates vowed to keep fighting to limit government access to telephone records. Some key provisions of the USA Patriot Act _ the post 9-11 law that authorized collection of the phone records — expire in June, when the congressional fight over privacy is likely to resume.
After Republicans take control of the Senate in January, it will be difficult to make changes as broad as those proposed by Leahy. But House Republicans have been more favorable to privacy concerns, and advocates hope they will continue to push.
Republican opposition came from both sides of the debate. Sen. Rand Paul, R-Ky., who is expected to seek the GOP presidential nomination in 2016, voted against the bill because he said it did not do enough to protect individuals' privacy.
But former CIA Director Michael V. Hayden and former Attorney General Michael B. Mukasey, who both served under President George W. Bush, wrote in Tuesday's Wall Street Journal that Leahy's bill was "exquisitely crafted to hobble the gathering of electronic intelligence."
After the House passed a weaker version in May, Leahy organized negotiations that brought together the intelligence agencies and civil liberties groups. They produced a compromise bill in July that had the support of the Obama administration and technology companies.
After the defeat, Leahy vowed to try again. "This lifelong Vermonter will not give up the fight," he said. He went on to castigate opponents who he said "went at this issue by fomenting fear and doing it at the last minute."
With his voice rising in emotion, Leahy recalled that someone had died from touching mail addressed to him in the anthrax-laced letter attacks of 2001. But the constitution is worth more than the life of one person or one senator, he said.
"This is more than one senator, more than one person. This is the Constitution of the U.S. and if we do not protect our Constitution we do not protect our country," Leahy said.
Photo via Talk Radio News Service/Flickr