NY Gov. Cuomo Announces Bold Vision For New LaGuardia Airport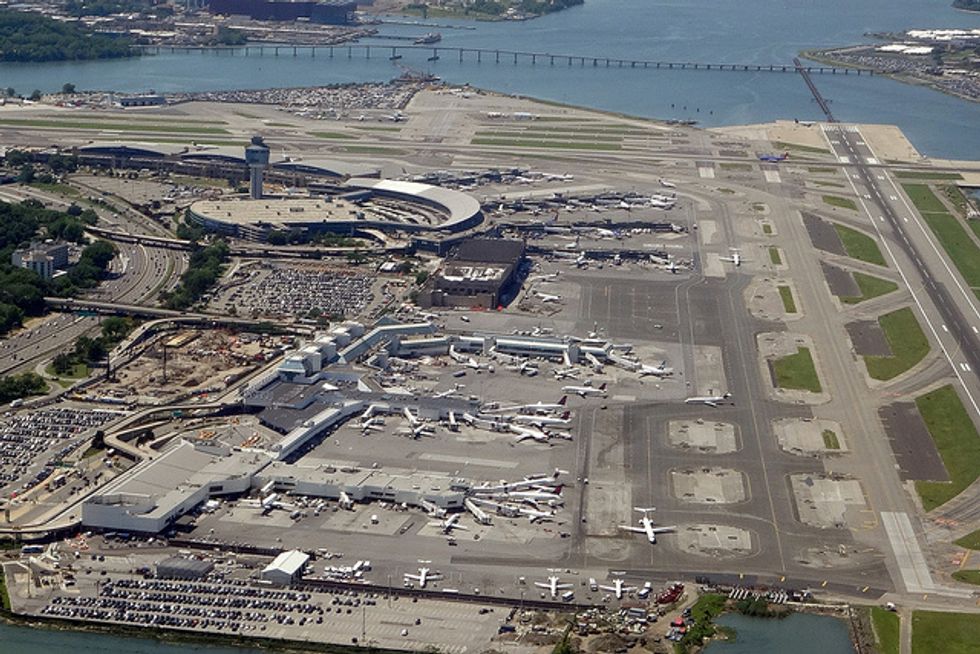 In what had been touted as a "major infrastructure announcement," New York governor Andrew Cuomo revealed a sweeping $4 billion plan Monday afternoon to modernize LaGuardia Airport, the 70-year-old Delta Airlines hub that Vice President Joe Biden once memorably belittled by saying it belonged in a third-world country.
"If I blindfolded you and took you to LaGuardia Airport in New York," Biden said in 2014, "you must think, 'I must be in some third-world country.'"
Cuomo coined a word — "un-New-York" — to describe the current LaGuardia airport, a cluster of terminals, disconnected from each other and from most public transportation. By the same logic that something could be "un-American," he said, LaGuardia's dated, cramped, often delay-hampered facilities were an affront to the spirit of the state.
Cuomo called LaGuardia "a terrible front-door entranceway to New York, a lost opportunity, almost universally decried as a poor representation of an airport, let alone a New York airport."
Throughout the presser, Gov. Cuomo emphatically referred to New York, never "New York City." (He and Mayor Bill de Blasio are having a bit of a spat right now — though the mayor was apparently invited to the event.) Although the airport is located in the New York City borough of Queens and owned by the city, it is operated by the state-administered Port Authority of New York and New Jersey.
Biden, Cuomo, and other state and federal officials — including former president Bill Clinton in pre-taped remarks — tied the plan into a larger narrative about the need — and possibility — for large-scale, audacious capital projects that eschew piecemeal fixes and improvements in favor of complete re-envisioning and rebuilding.
In a prerecorded video, Robert Caro, the Pulitzer Prize-winning author of the Robert Moses biography, The Power Broker, called the plan "a heroic vision, not an 'improvement' — a transformation."
The plan calls for a single, unified terminal and connection with rail and ferry transportation. Construction is set to begin pending final approval from the Port Authority's board of directors, which is expected early next year. The first phase is scheduled to be completed in 2019, the final phase some 18 months after that. The governor's office said the plan would create 8,000 direct jobs and 10,000 indirect jobs.
The vice president, an ardent supporter of infrastructure investment, was on hand to praise Cuomo's vision and trumpet the federal government's enthusiasm and support for the project. Biden described the LaGuardia plan as the kind of large-scale undertaking that is needed on a national level to revitalize the nation's middle class and its transit systems.
"I wish I could take this governor everywhere," Biden said.
Photo: Eric Salard via Flickr