Obama Advisor: Beware Bolton's 'Manufactured Crisis' With Iran
@alexvhenderson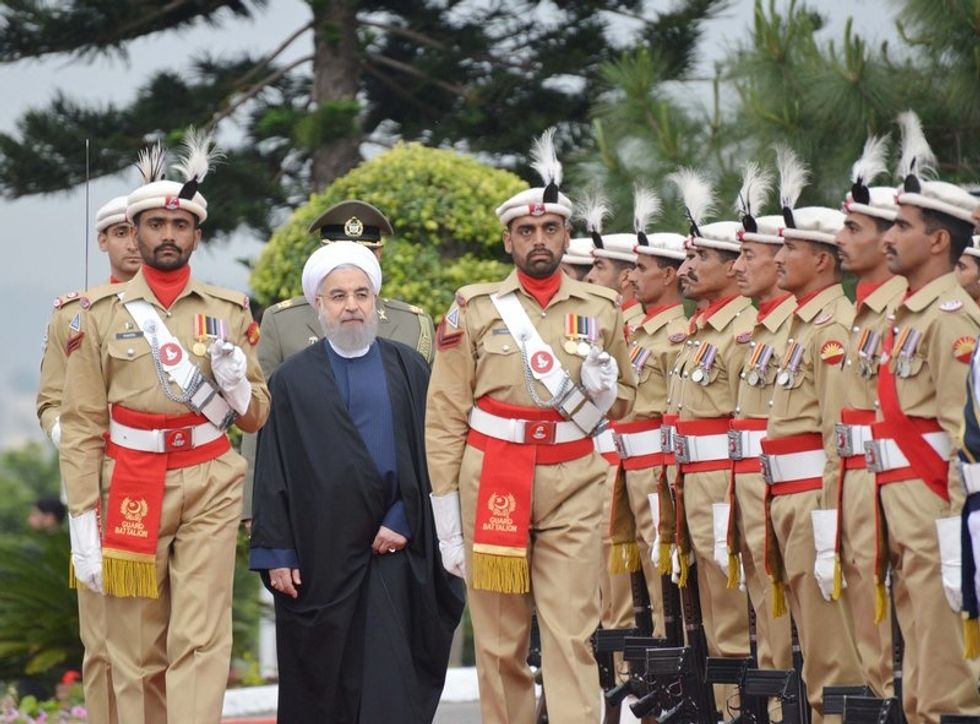 Reprinted with permission from Alternet.
Although President Donald Trump has often advocated an isolationist "America first" brand of conservatism and received his share of favorable coverage from paleoconservatives like columnist Patrick Buchanan and the editorial team of Antiwar.com, his national security advisor, neocon megahawk John Bolton, appears to be pushing for a war against Iran. And paleoconservatives aren't the only ones who believe that going to war with Iran would be a terrible idea.
Ben Rhodes, who served as a deputy national security advisor under President Barack Obama, is warning that the Trump Administration's Iran policy is sounding more and more like the George W. Bush Administration pushing for an Iraq invasion in 2002 and 2003.
In an op-ed for the Washington Post, Rhodes recalls that President George W. Bush "made the case that the United States had to attack" Iraq before dictator Saddam Hussein "could use weapons of mass destruction that Iraq didn't really have." And similarly, Rhodes warns, "Trump's administration has made every effort to manufacture a crisis with Iran."
"This month," Rhodes writes, "the manufactured crisis was escalated. Bolton announced the deployment of a U.S. aircraft carrier strike group and a bomber task force to the region." Rhodes notes that Bolton has long advocated for "regime change" in Iran, asserting, "It's hard not to conclude that Trump's administration has pursued a clear strategy: provoke Iran into doing something that gives a pretext for war. And as with Iraq, the administration has used exaggerations and unspecified intelligence reports to lay the predicate that an offensive war against Iran will be defensive."
Rhodes notes that a British military ally of the U.S., Major Gen. Chris Ghika—who has been a key figure in anti-ISIS and anti-terrorist efforts in the Middle East—recently asserted that there has been "no increased threat from Iranian-backed forces in Iraq and Syria." And Rhodes concludes his op-ed on an ominous note, warning, "If we slide into another war based on a fundamentally dishonest premise, Trump's lies could wind up producing painful and far-reaching consequences."