Obama All But Locks Up Veto-Proof Support For Iran Nuclear Deal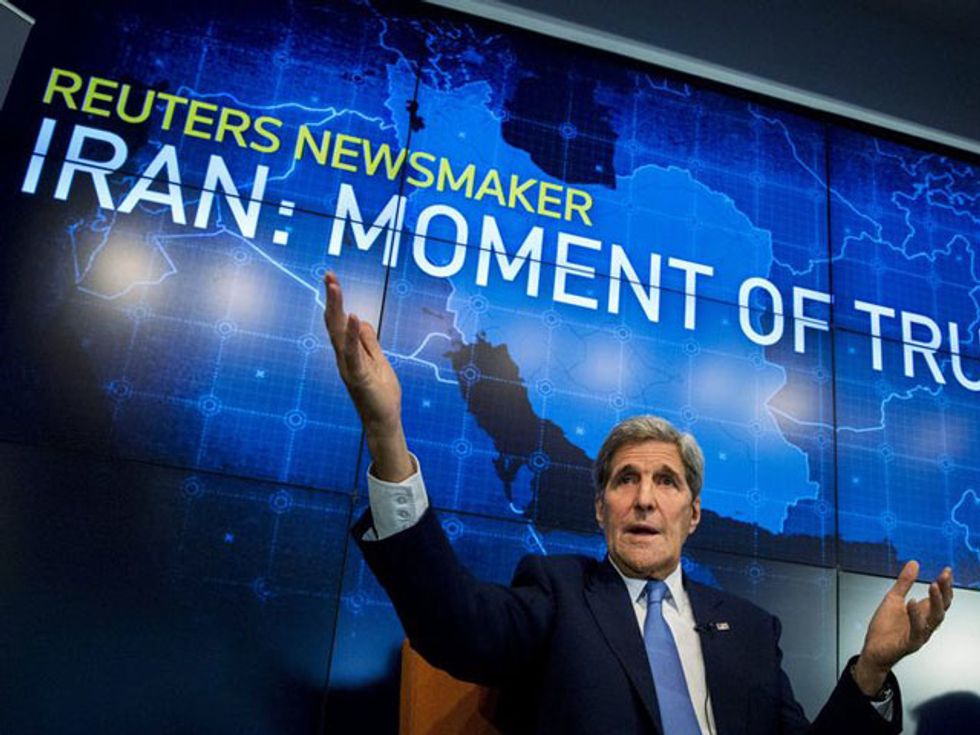 By Kathleen Miller and Jef Feeley, Bloomberg News (TNS)
WASHINGTON — President Barack Obama all but wrapped up enough Senate votes to protect the Iran nuclear deal in Congress as two more Democratic senators said Tuesday they will support the agreement.
The backing from Sens. Chris Coons of Delaware and Bob Casey of Pennsylvania brings the president within one vote of the 34 he needs. Eleven Democrats haven't declared a position, including West Virginia's Joe Manchin, who said in July he was leaning toward supporting the agreement. An aide has said Manchin remains undecided.
"I will support this agreement because it puts us on a known path of limiting Iran's nuclear program for the next 15 years with the full support of the international community," Coons said in remarks prepared for delivery at the University of Delaware's Institute for Global Studies in Newark. "The alternative, to me, is a scenario of uncertainty and isolation."
The deal would ease economic sanctions on Iran in exchange for curbs on the country's nuclear program. Obama would need 34 Senate votes to sustain the veto he has promised if the Republican-led Congress passes a resolution disapproving the deal. Two Senate Democrats oppose the agreement.
If Obama can assemble 41 Senate votes by getting most of the undecided Democrats on board, the Senate may not vote on the agreement at all.
The Republican-led Congress has until the end of the day Sept. 17 to pass a resolution disapproving the deal reached in July between six world powers and Iran.
In his statement Tuesday, Casey called the agreement "the best option available to prevent Iran from acquiring a nuclear weapon."
"I have been among the strongest supporters of the tough sanctions against Iran, which brought the regime to the negotiating table," Casey said. "I will continue to advance legislative efforts that prevent Iran from acquiring a nuclear weapon, exporting terrorism in the region, and committing human rights atrocities at home."
While Republicans have been united in opposing the agreement, only Senate Democrats Charles Schumer of New York, the third-ranking Democrat in the chamber, and Robert Menendez of New Jersey have joined them so far.
Among the Democrats yet to disclose a position are Maryland's Ben Cardin and New Jersey's Cory Booker.
The only uncertain Senate Republican vote is that of Susan Collins of Maine, who remains undecided and is expected to make her decision after Sept. 7.
While the Republican-led House has enough votes to pass a resolution rejecting the deal, it's unclear whether the Senate does. Assuming all 54 Senate Republicans oppose the accord, they would need support from four more Democrats in addition to Schumer and Menendez to get the 60 votes necessary to advance a resolution.
(c)2015 Bloomberg News. Distributed by Tribune Content Agency, LLC.
Photo: U.S. Secretary of State John Kerry speaks during a Reuters Newsmaker event on the nuclear agreement with Iran, in New York August 11, 2015. REUTERS/Brendan McDermid