Obama 'Appreciated' Clinton's Phone Call To Smooth Over Spat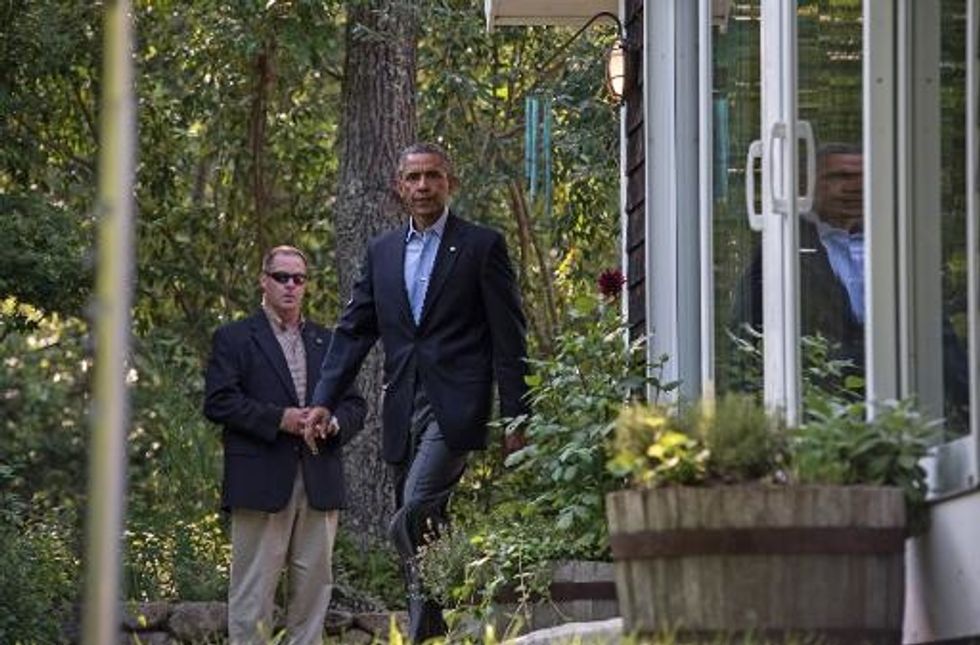 By Kathleen Hennessey, Tribune Washington Bureau

EDGARTOWN, Mass. — President Barack Obama "appreciated" the almost-sorry phone call from former Secretary of State Hillary Rodham Clinton, the White House said Wednesday, as it tried to tie a bow on an awkward public row between the two before they meet for cocktails in polite company.
The president and his on-again, off-again rival — or more precisely, their aides — have been trying to smooth over Clinton's criticism of Obama's foreign policy published in a magazine interview earlier this week.
Clinton told The Atlantic magazine that Obama "failed" to prevent the rise of terrorist militants in Syria and dismissed his foreign policy catch phrase — "Don't do stupid stuff" — as "not an organizing principle."
Clinton reached out with an explanatory phone call Tuesday, her spokesman said. She wanted to ensure the president "knows that nothing she said was an attempt to attack him, his policies or his leadership," spokesman Nick Merrill said. Clinton blamed others for hyping the comments and said she looks forward to hugging it out like friends, Merrill added.
The White House responded Wednesday with similarly sunny, and careful, statement.
"The president indeed appreciated Secretary Clinton's call, as he does every opportunity to chat with the former secretary of state," White House spokesman Eric Schultz told reporters covering the president's vacation in Martha's Vineyard. "They have a close and resilient relationship."
Schultz reminded reporters that Obama beat Clinton in a "hard-fought nomination contest" and still the president wanted her on his team.
"The president appreciates her counsel and advice, but more importantly, he appreciates her friendship. And that's why he's looking forward to seeing her this evening," Schultz said.
Both Clinton and Obama are slated to attend a cocktail reception hosted by former Clinton White House fixture Vernon Jordan. Obama is vacationing on Martha's Vineyard. Clinton is on the island to promote her book Hard Choices.
AFP Photo/Nicolas Kamm