Obama: 'We Broke The ISIL Siege Of Mount Sinjar'
@AFP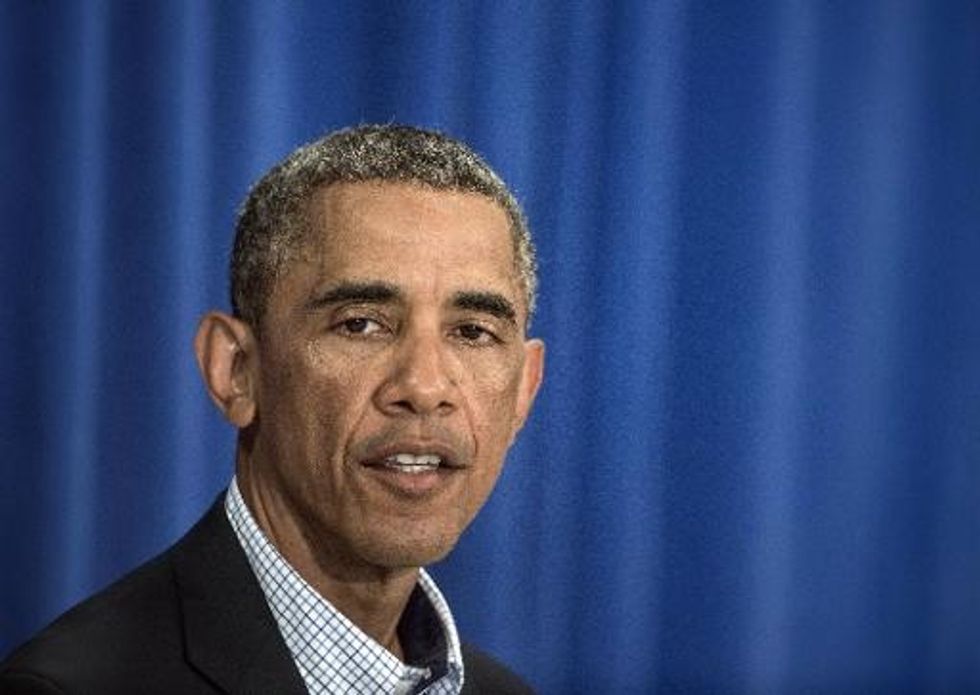 Martha's Vineyard (United States) (AFP) — President Barack Obama declared Thursday that U.S. air strikes had broken the siege of an Iraqi mountain sheltering civilian refugees and that troops conducting reconnaissance there would be withdrawn.
But he added that U.S. air strikes would continue against extremists from the so-called Islamic State or ISIL if they threaten U.S. personnel and facilities in the region, including the Kurdish regional capital Arbil.
"The bottom line is — the situation on the mountain has greatly improved and Americans should be very proud of our efforts because the skill and professionalism of our military and the generosity of our people we broke the ISIL siege of Mount Sinjar," Obama said in a statement to reporters during his vacation in Martha's Vineyard, Massachusetts.
"We helped save many innocent lives. Because of these efforts, we do not expect (there) to be an additional operation to evacuate people off the mountain and it's unlikely we're going to need to continue humanitarian air drops on the mountain," Obama said.
Obama, a longtime skeptic of the use of U.S. force in Iraq, last week authorized air strikes as he warned that thousands of members of the Yazidi community risked genocide as they fled to the mountain under pursuit from ISIL extremists.
Obama said that the United States would still carry out air strikes along with stepping up military assistance to Iraqi government and Kurdish forces battling ISIL.
"We will continue air strikes to protect our people and facilities in Iraq," said Obama, who had cited the risk to the U.S. consulate in Arbil as a reason for the military intervention.
AFP Photo/Nicholas Kamm
Interested in world news? Sign up for our daily email newsletter!