Obama Commutes 46 Drug Sentences, Will Present Criminal Justice Reform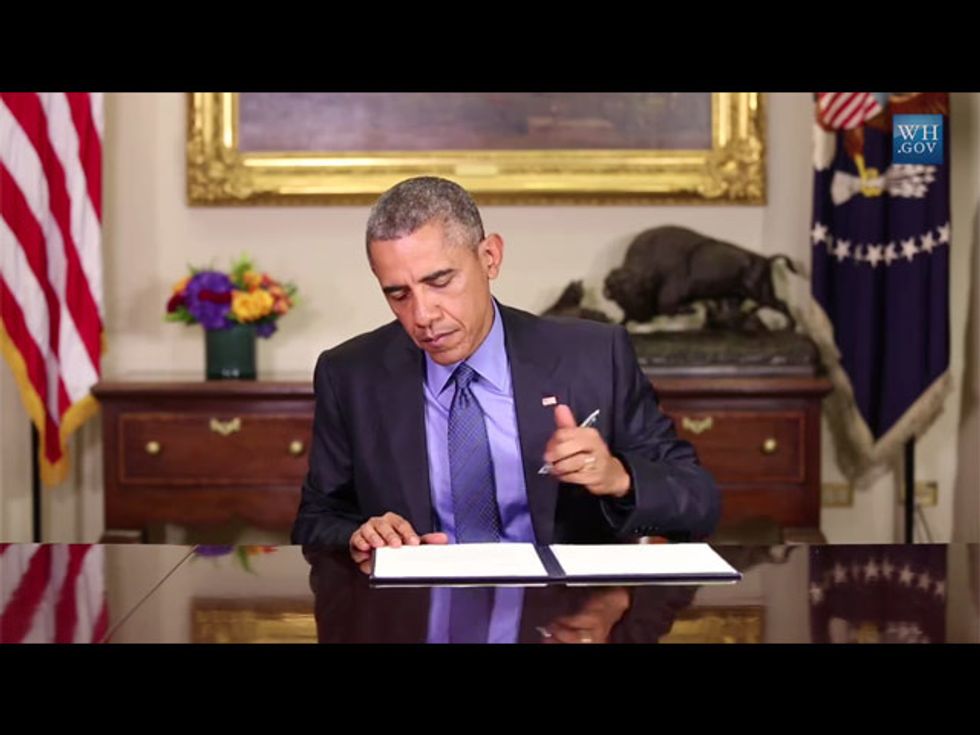 President Obama formally announced Monday that he is commuting the sentences of 46 people convicted of nonviolent drug offenses. Obama also said that he will deliver an address in Philadelphia on Tuesday, to present ideas for reforming the criminal justice system.
"In the last few years, a lot of people have become aware of the inequities in the criminal justice system," Obama said, in a video posted online.
He continued:
The fact that we spend over $80 billion a year on incarcerating people — oftentimes who have only been engaged in nonviolent drug offenses. Right now, with our overall crime rate and incarceration rate both falling, we're at a moment when some good people in both parties, Republicans and Democrats, and folks across the country, are coming together with ideas to make the system work smarter, make it work better. And I'm determined to do my part, wherever I can.

That's one of the reasons why I'm commuting the sentences of 46 prisoners who were convicted, many years — or in cases, decades — ago. These men and women were not hardened criminals. But the overwhelming majority had been sentenced to at least 20 years — 14 of them had been sentenced to life — for nonviolent drug offenses. So their punishments didn't fit the crime. And if they'd been sentenced under today's laws, nearly all of them would've already served their time.

I've made clear to them that re-entering society is going to require responsibility on their part — and hard work, and smarter choices. But I believe that at its heart, America is a nation of second chances. And I believe these folks deserve their second chance.