Obama Defends Mega Free-Trade Deal
@AFP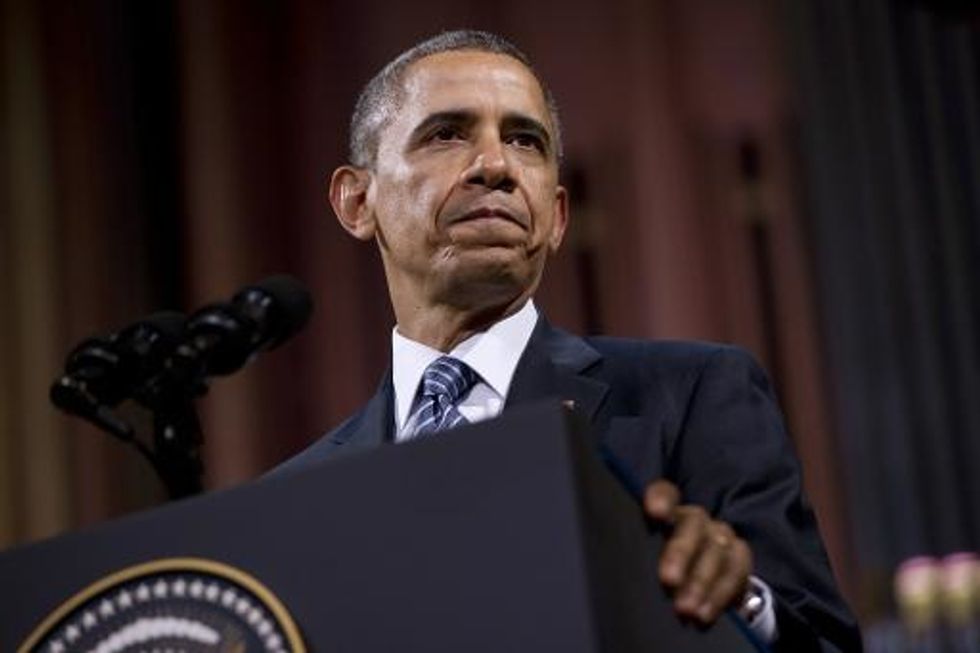 Brussels (AFP) – U.S. President Barack Obama sought on Wednesday to allay fears that a mega EU-U.S. free-trade deal could erode consumer and environmental protections, saying it would instead improve standards on both sides of the Atlantic.
"I have fought my entire political career and as president, to strengthen consumer protections. I have no intention of signing legislation that would weaken those protections," he said during his first ever visit to European Union headquarters in Brussels.
The United States and the European Union have been in negotiations since last July to seal the so-called Transatlantic Trade and Investment Partnership (TTIP) — which would create the world's biggest free trade zone.
The EU estimates that TTIP would bring annual benefits of 119 billion euros ($163 billion) for the bloc's 28 member states and 500 million people, and a little less to the U.S. economy.
But a job-destroying slowdown that has plagued the EU's biggest economies including France, Italy and Spain, along with revelations of widespread spying by Washington on European citizens and leaders, have complicated discussions on the deal.
Green party EU parliamentarians demonstrated on Wednesday morning in front of the European parliament in Brussels, charging that the deal would "sacrifice on the altar of free trade" a gamut of hard-won rights.
"This secretly negotiated deal can weaken our social, political and environmental rights," said Ska Keller, the Green party's candidate for the presidency of the European Commission.
Another deputy, Francoise Castex, who quit the Socialist group due to differences over the TTIP, said the deal would compromise health standards as it could allow food such as US hormone-enhanced beef to be sold in Europe.
She also claimed it could allow Washington to gain access to European citizens' data.
"It's not a coincidence that Amazon, Google, Facebook, Apple and Microsoft… are pushing for this deal to be concluded," said Castex.
But Obama said that "some of those suspicions are unjustified."
"Some of them reflect old models of trade agreements that have been updated. What I can say for certain is that, because of the trading relationship between the United States and Europe, we've created millions of jobs on both sides of the Atlantic," he added.
He also called on critics to reserve judgement until an outline is put to the public.
"No point in getting excited about potential provisions in trade agreements that haven't been drafted yet.
"There will be plenty of time to criticize trade agreements when they are actually put before the public.
"I guarantee you, we are going to be working hard to make sure environmental protections, consumer protections already in place, that those are strengthened," he said.
AFP Photo/Saul Loeb