Obama Glad 'Interview' Released, But Won't Say If He'll Watch Film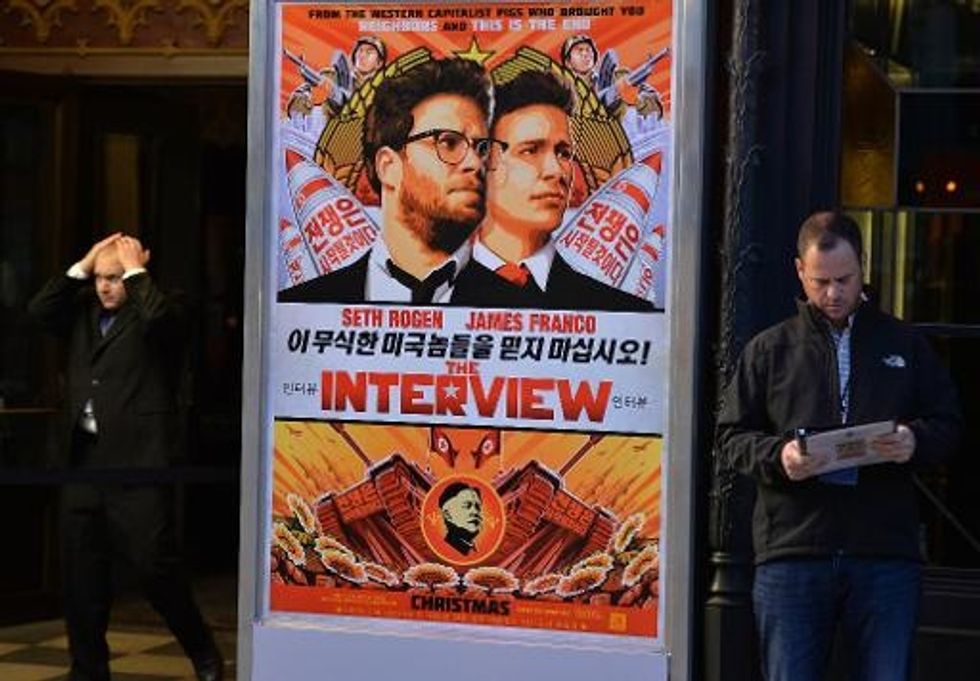 By Michael A. Memoli, Tribune Washington Bureau (TNS)
HONOLULU — President Barack Obama cheered Sony's decision to make the Seth Rogen comedy The Interview widely available on digital platforms, but declined to say whether he would be streaming the spoof of North Korea while on his Hawaii vacation.
During a photo op Wednesday midway through a round of golf with Malaysia's prime minister, the president was asked whether he'd watch the film. After thinking over the question for a moment, the president simply smiled and said, "I'm glad it's being released."
It was just last week that Obama called it a mistake for Sony to scuttle plans for releasing the film, which is about a wacky plot to assassinate North Korean leader Kim Jong Un, amid threatened retaliatory attacks. The entertainment industry should not engage in self-censorship for fear of offending foreign dictators like North Korea's president, Obama said at a White House news conference.
By Monday, Sony announced it would go ahead with a limited release in theaters starting Christmas Day. And on Wednesday, the studio made the film available to rent on platforms such as YouTube, Google Play and Microsoft's Xbox Video.
For now, it appears Obama would prefer to enjoy time in the open air rather than stay inside to watch movies. Wednesday's round of golf was his fourth in five full days on the island of Oahu, skipping an outing only Monday because of rainy conditions. But it was the first time reporters were allowed to catch a glimpse of Obama on the course, documenting two missed putts on the 18th hole.
While the president was golfing at the Marine Corps base near his vacation residence, first lady Michelle Obama was continuing an annual tradition of taking calls to update children about the whereabouts of Santa Claus through NORAD's "Santa Tracker" program.
One child, identified as Sara, asked the first lady whether she and the president believe in Santa. "I do believe in Santa," Mrs. Obama replied. "The president believes in Santa very much, yes."
AFP Photo