Obama To Make WWII Internment Camp In Hawaii A National Monument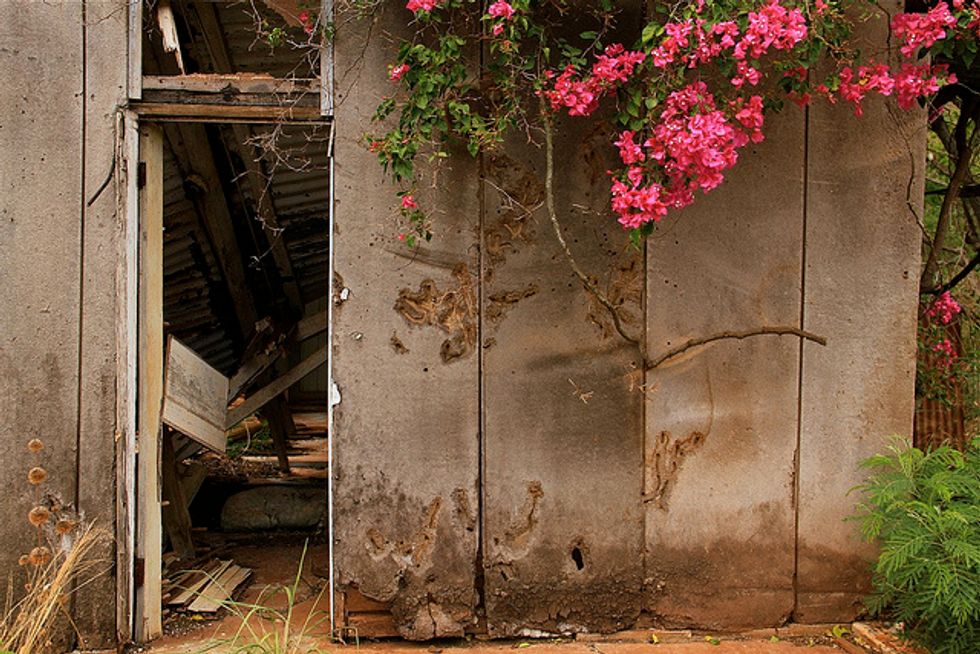 By Michael A. Memoli, Tribune Washington Bureau (TNS)
WASHINGTON — For more than half a century, what had once been Hawaii's largest and longest-operating internment camp was ignored and forgotten. To the hundreds of Japanese Americans who had been forcibly confined at the camp, the experience was a source of shame and rarely spoken of until it was rediscovered by historians more than a decade ago.
On Thursday, President Barack Obama will designate the plot of land in western Oahu that was the site of the Honouliuli camp as a national monument, White House officials told the Los Angeles Times. The designation is intended to bring greater awareness to it and to Hawaii's unique role in the World War II-era incarceration of Japanese Americans and what the White House calls "the fragility of civil rights during times of conflict."
The announcement will come 73 years to the day after President Franklin D. Roosevelt signed the executive order paving the way for the internment of Japanese Americans, and a few months after Japan bombed Hawaii's Pearl Harbor and drew the U.S. into the war.
That order ultimately led to the imprisonment of more than 120,000 people of Japanese ancestry on the West Coast at 10 mainland internment cites, including Manzanar in California. But in Hawaii, then a U.S. territory, more than 1,000 people were interrogated and ultimately imprisoned under martial law that was declared after the bombing of Pearl Harbor.
There were 17 internment sites that processed individuals, primarily of Japanese ancestry but also some German and Italian Americans. But Honouliuli was the only one specifically built for prolonged detention, and it held more than 300 internees and 4,000 prisoners of war, according to a National Parks Service study that paved the way for the designation.
Located in a gulch where Hawaii's tropical heat was particularly oppressive and mosquitoes swarmed, Japanese internees came to refer to the site as Jigoku Dani, or Hell Valley, according to the Japanese Cultural Center of Hawaii, which has played a key role in uncovering the history of the camp.
"Honouliuli gives you that feeling of being so inaccessible, and like you're closed into this world. But it's only a half-hour from (downtown) to there," said Jane Kurahara, who began researching the site's history in 1998 after a local television station inquired about it. "The sense of place is very powerful."
"You do get a sense of being trapped by the gulch walls," said Hawaii Senator Brian Schatz, a Democrat.
The site itself, which is now on privately owned land, was not identified until 2002. Just two buildings remain; they are believed to be a recreation hall and firehouse. "They're barely standing. Every time we go, they're flatter," Kurahara said.
In 2008, the Cultural Center took 100 former internees and relatives of others on a pilgrimage to the site, a visit that was "kind of a vindication for internees" and helped build support for making it a national historic site, said Carole Hayashino, the center's president.
"They knew in the 1940s they did nothing wrong and they had nothing to be ashamed of. But they lived with the stigma for decades," she said.
The goal with the president's designation is to eventually create a site akin to what has developed at Manzanar.
"We can uncover the history of Honouliuli just as they uncovered the history of Manzanar, so people 100 years from now don't forget what happened," Hayashino said.
"These internment camps have been better-kept and better-resourced in California in particular," said Schatz, who has continued an effort by his predecessor, Daniel K. Inyoue, and other members of the Hawaii congressional delegation to push for the designation. "It's great that they've gotten that attention and those resources, but Hawaii had a really unique history in terms of navigating through the fact that we had so many Japanese American citizens."
He added that it was particularly significant for Obama to make the designation as the state's first native-born president.
"President Obama understands this part of Hawaii's history and doesn't need it explained to him," he said.
The designation of the Honouliuli National Monument is one of three Obama will announce Thursday. He is traveling to Chicago to announce the site of Pullman town as the city's first National Park Service unit; Brown's Canyon in Colorado will also be named as a national monument.
Obama has used authority under the Antiquities Act to establish or expand 16 national monuments, including the Cesar Chavez monument in California in 2012.
Photo: Valentino Valdez via Flickr