Obama: Malaysian Airliner Crash In Ukraine 'Terrible Tragedy'
@AFP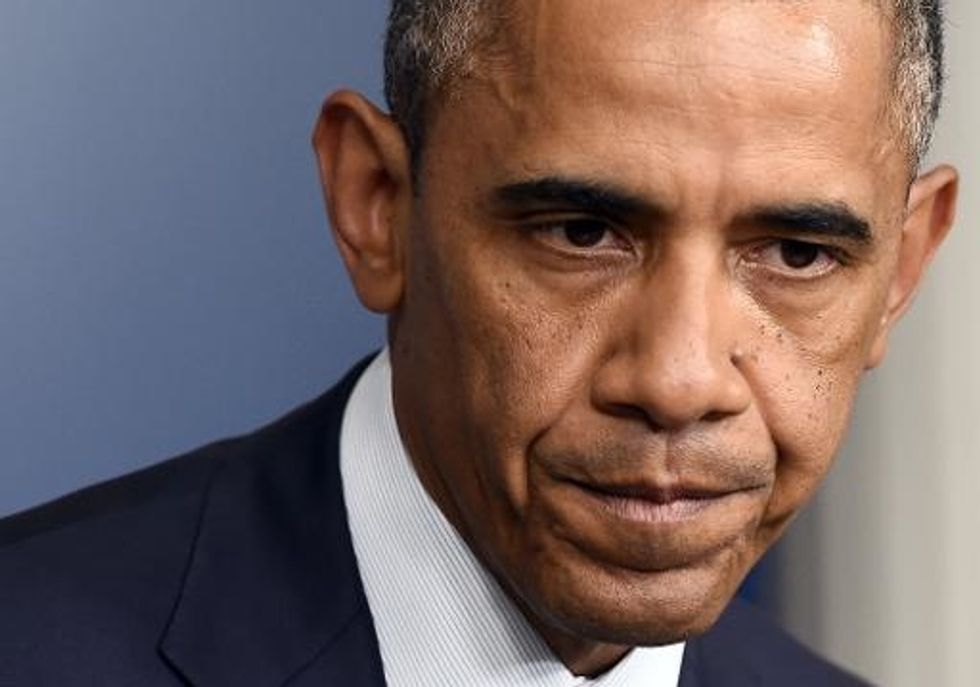 Wilmington (United States) (AFP) — President Barack Obama Thursday said the crash of a Malaysian airliner in eastern Ukraine was a "terrible tragedy" and said U.S. officials were trying to establish if any Americans were on board.
"The world is watching reports of a downed passenger jet near the Russia/Ukraine border. And it looks like it may be a terrible tragedy," Obama said, before going ahead with a previously scheduled event in Wilmington, Delaware.
Obama said his first priority was to determine whether there were any US citizens aboard the crashed jet.
"I have directed my national security team to stay in close contact with the Ukrainian government," Obama said.
"The United States will offer any assistance we can to help determine what happened and why.
"And as a country, our thoughts and prayers are with all the families of the passengers, wherever they call home," Obama said, before continuing with his remarks highlighting plans to revive America's transportation infrastructure.
Earlier, the White House said that reports that the Malaysia Airlines plane had crashed in eastern Ukraine had come through while Obama was on the phone with President Vladimir Putin, and that the Russian leader had noted them during their conversation.
Malaysia Airlines flight MH17 came down near the town of Shaktarsk, in the Donetsk region of eastern Ukraine. Ukrainian President Petro Poroshenko said it may have been shot down.
AFP Photo/Jewel Samad

Interested in world news? Sign up for our daily email newsletter!