Obama Officially Endorses Cory Booker In New Jersey Senate Election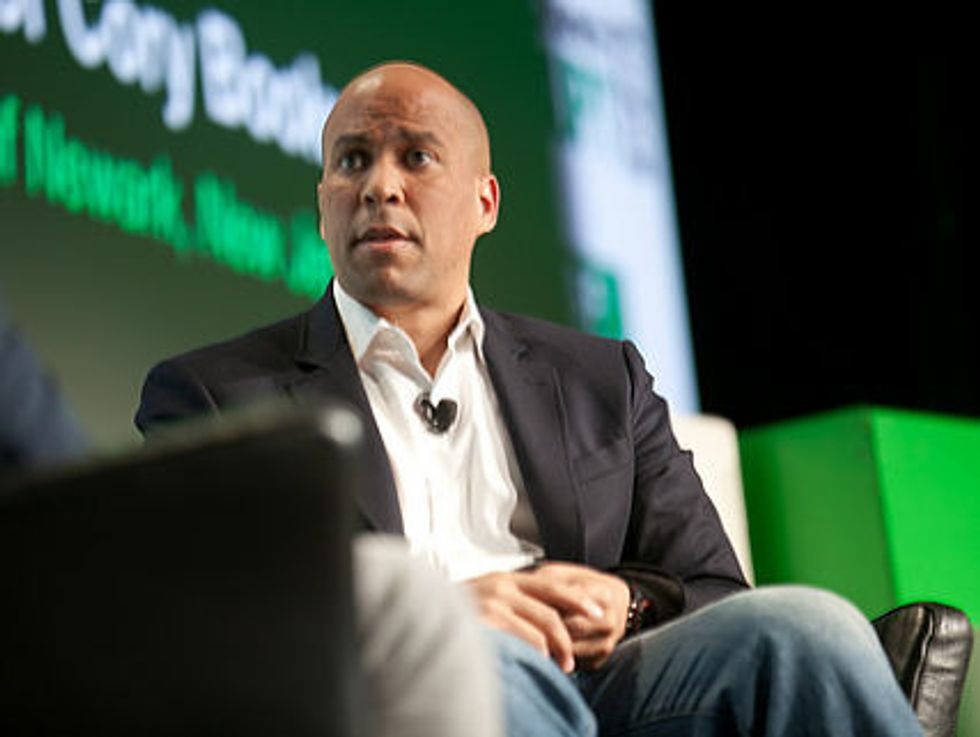 President Barack Obama has endorsed Newark mayor Cory Booker in New Jersey's October special election for U.S. Senate, praising the Democratic nominee as a future "partner in our efforts to reduce gun violence, give every American a fair shot in a global economy, and make our country stronger."
"Cory Booker has dedicated his life to the work of building hope and opportunity in communities where too little of either existed. Whether as a college student working in East Palo Alto or as mayor of New Jersey's largest city, Cory has time and again taken on tough challenges, fought for the middle class and those working to join it, and forged coalitions that create progress — and that's the spirit he'll carry with him to Washington," the president said in a statement.
"His passion for his city has helped create new jobs and attract some of America's top businesses to Newark," Obama added.
For Booker, who captured 60 percent of the vote in a landslide victory in the Democratic primary one week ago, the president's official endorsement is largely a formality. As Politico has reported, Booker's campaign is stocked with Obama campaign veterans, and the president's senior advisor, Valerie Jarrett, has personally kept him updated on the race.
New Jersey's special election will take place on October 16th; if Booker wins, he would be the first African-American to be elected to the Senate since Obama himself in 2004.
Booker's Republican opponent, former Bogota mayor Steve Lonegan, scored a high-profile endorsement of his own on Tuesday: New Jersey governor Chris Christie. Despite his much-discussed friendship with Booker, Christie praised Lonegan as a straight shooter, and promised to campaign with the Republican nominee. Still, it seems unlikely that even the popular Christie's support can put save Lonegan's campaign; the most recent poll of the race found Booker leading Lonegan by 16 percent.
Photo: JD Lasica via Flickr.com