Obama Pick For Justice Post Draws More Criticism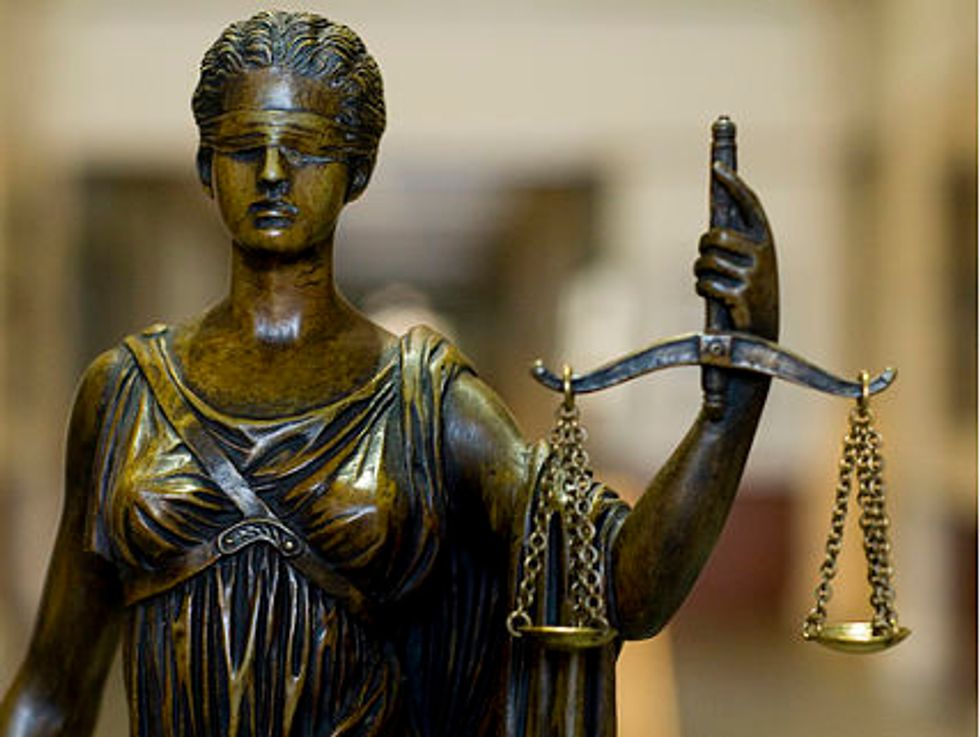 By Joseph A. Slobodzian, The Philadelphia Inquirer
PHILADELPHIA — President Barack Obama's nomination of a lawyer with links to cop-killer Mumia Abu-Jamal to a top U.S. Justice Department post was condemned Monday by Republican U.S. Sen. Pat Toomey of Pennsylvania and Philadelphia District Attorney Seth Williams, a Democrat.
With the Senate Judiciary Committee set to vote Thursday on Debo Adegbile's nomination to head the U.S. Civil Rights Division, the two joined Adegbile's opponents. White House officials had no comment on Toomey's opposition or Adegbile's nomination.
Toomey and Williams were to have appeared with police officials Monday at Lodge 5 of the Fraternal Order of Police headquarters in Northeast Philadelphia. Although snow canceled the news conference, Toomey released a statement saying Adegbile's involvement with Abu-Jamal's case "raises serious questions about his judgment and fitness."
Leading the Civil Rights Division requires an "absolute commitment to truth and justice," Toomey said. "I do not believe that Mr. Adegbile demonstrated such a commitment in his handling of the Mumia Abu-Jamal case."
Williams released a letter to Senate Judiciary Committee Chairman Patrick J. Leahy (D-VT), opposing Adegbile, 46, the committee's senior counsel since 2013.
Williams called Adegbile's credentials "impressive," but said "his decision to champion the cause of an extremist cop-killer … sends a message of contempt to police officers who risk their lives every day to maintain the peace."
Abu-Jamal was convicted of murdering Officer Daniel Faulkner, 25, in Philadelphia the night of Dec. 9, 1981. He was sentenced to death, although that penalty was later overturned.
Williams wrote that Adegbile chose to get involved in Abu-Jamal's appeals even though the former radio personality was "already well-represented and had large cash funds at his disposal."
John Rizzo, a spokesman for U.S. Sen. Robert P. Casey Jr., said the Pennsylvania Democrat has not decided how he would vote on Adegbile's nomination.
Casey will meet with Fraternal Order of Police officials and Adegbile to give "fair and thoughtful consideration" to the nomination before making a decision, Rizzo said.
Adegbile told the Senate committee last month that he had no direct role in writing three briefs submitted on Abu-Jamal's behalf by the NAACP legal unit. All three involved the fairness of the death sentence, not Abu-Jamal's guilt, Adegbile said.
Adegbile said lawyers have a professional duty to represent even the most unpopular clients: "Our commitment in the Constitution is to follow our procedural rules even in those hardest cases, perhaps especially in those hardest cases, so that all of our rights can be vindicated."
Abu-Jamal's death sentence was reversed in 2001 by a federal judge in Philadelphia who ruled that the trial judge's jury instructions were unfair.
The District Attorney's Office doggedly appealed the decision, but in 2011 the Supreme Court refused to overturn. Two months later, Williams — flanked by Faulkner's widow, Maureen, and police and FOP officials — announced he would stop pursuing death for Abu-Jamal.
Abu-Jamal, 59, has effectively exhausted his appeals and is in the Mahanoy state prison in Schuylkill County.
The absence of the death penalty threat drained the urgency of Abu-Jamal's case for some supporters, but he remains a cause celebre to many on the left.
Now he is also a political cudgel for the right.
In 2012, for example, the National Republican Congressional Committee backed U.S. Rep. Mike Fitzpatrick, a Bucks County Republican, and used Abu-Jamal against his opponent, Democrat lawyer Kathy Boockvar.
Fitzpatrick has already denounced the Adegbile nomination and was to have appeared at Monday's news conference, along with state Rep. John Taylor (R-Philadelphia), and GOP City Councilman Brian J. O'Neill. Two weeks ago, the Pennsylvania state House Republican Caucus introduced its own resolution condemning Adegbile.
Still, letters submitted to the Judiciary Committee have overwhelmingly supported Adegbile's nomination. Among supporters were several federal and local prosecutors, officials of various civil rights groups and James R. Silkenat, the American Bar Association president, who wrote he was "alarmed" at "the criticism this nominee has received."
Adegbile's "efforts to protect the fundamental rights of an unpopular client … is consistent with the finest tradition of this country's legal profession and should be commended, not condemned," he said.
Photo: Scott* via Flickr