Obama To Propose Rolling Back Budget Cuts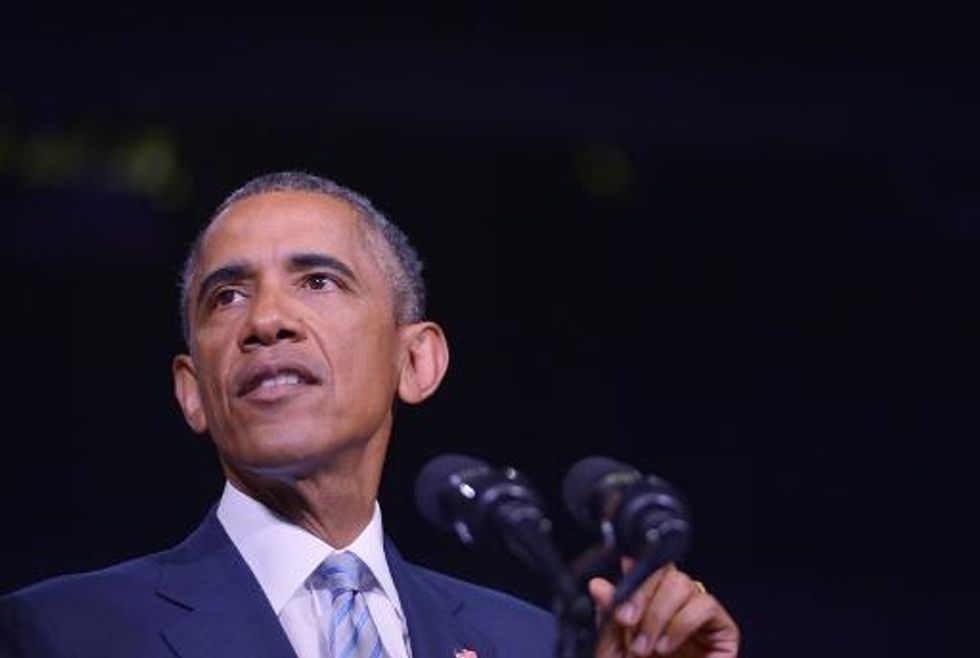 By Lesley Clark, McClatchy Washington Bureau (TNS)
WASHINGTON — President Barack Obama will propose a $74 billion hike in spending in his budget, an increase of about 7 percent, the White House said.
Obama, who will unveil his budget on Monday, is calling for a total roll back of spending limits that he and Congress agreed to in 2011 to avoid a fiscal crisis, as he proposes to boost military and domestic spending.
His budget proposes about $74 billion more in discretionary investments than would be allowed under sequestration in 2016, a roughly 7 percent increase over the sequestration level. This includes $530 billion in non-defense discretionary spending and $561 billion in defense spending.
Obama will propose ending the across-the-board, so-called sequester cuts that were designed by the administration and Congress to be so objectionable to both parties that they would be forced to reach an alternative deal to trim projected deficits by $1.2 trillion over 10 years. Resolution proved elusive and the cuts went into effect in 2013, though some were later lifted.
But Obama, in remarks Thursday to the House Democratic Caucus meeting in Philadelphia, will propose entirely ending the cuts that the White House say "threaten our economy and our military. "
Obama's budget will "fully reverse those cuts for domestic priorities, and match those investments dollar-for-dollar with the resources our troops need to keep America safe," the White House said.
Republicans panned the proposal, contending that it was Obama who proposed the original cuts to avoid a debt limit debate before his 2012 re-election.
"Republicans believe there are smarter ways to cut spending than the sequester and have passed legislation to replace it multiple times, only to see the president continue to demand tax hikes," said Cory Fritz, a spokesman for House Speaker John Boehner (R-OH). "Until he gets serious about solving our long-term spending problem, it's hard to take him seriously."
Democrats, who are seeking an aggressive 2016 campaign theme, hailed Obama's move. "For too long, the draconian cuts of the sequester have strangled our investments to keep America No. 1 in the global economy and to ensure our national security," House Minority Leader Nancy Pelosi said. "Republicans' insistence on these unbalanced and irresponsible cuts has cost jobs and slowed our economy."
Obama's budget proposal has already touched off partisan wrangling with its call for $320 billion in tax increases over the next 10 years, including fees on certain Wall Street firms, eliminating a "trust fund loophole" the White House says allows the super rich to pass on estates tax-free, and raising the top tax on investment gains for the wealthy.
"Fully paid for with cuts to inefficient spending programs and closing tax loopholes to make sure everyone pays their fair share, the president's budget will be able to make critical investments in the things we need to grow," the White House said.
Obama has already called for advanced manufacturing institutes, paid sick leave and free community college for some students, as he looks to cast his party as the champion of the middle class.
Obama's plans also called for raising taxes on a popular program used to save for college — but the administration was forced to backtrack this week after an outpouring of opposition from Republicans and Democrats.
Obama had proposed earlier this month to eliminate tax breaks adopted in 2001 for new contributions to 529 college savings plans. But he faced a backlash from members of both political parties, as well as operators and users of the state-based plans.
The proposal will still appear in his budget, deputy press secretary Eric Schultz said: The pullback came after the budget had been sent to the printers.
Obama made his case for his budget in a Huffington Post opinion piece, writing that if Congress fails to fully reverse the sequestration cuts, "it will threaten our economy and our military."
AFP Photo/Mandel Ngan