Obama Says Bitter Partisan Debate Driving Cynicism Of Public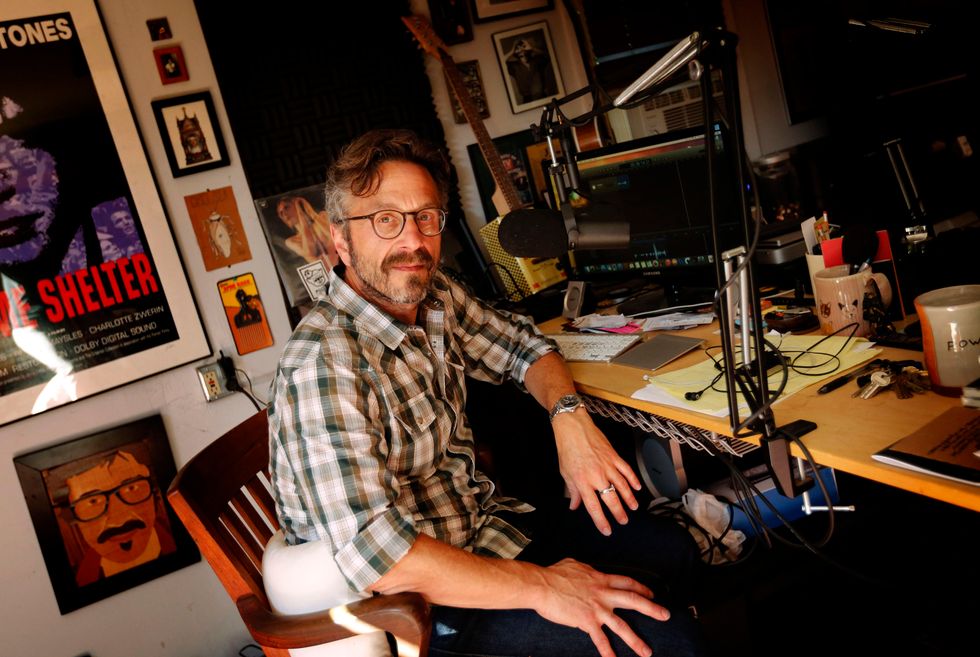 By Justin Sink, Bloomberg News (TNS)
WASHINGTON — President Barack Obama said the U.S. has become fragmented by highly partisan and bitter political debate, which has driven portions of the public away from voting and made it harder to act on national interests.
American political institutions have become "detached from how people live on a day-to-day basis," deepening gridlock and reinforcing cynicism, he said.
"There's this big gap between who we are as a people and how our politics expresses itself," Obama said in a podcast interview with comedian Marc Maron that was recorded Friday and released Monday morning. "Part of that has to do with gerrymandering, and super PACs, and lobbyists, and a media that is so splintered now that we're not in a common conversation."
Obama, who was elected in part on his promise to change the tone and the debate in Washington, said he's spent much of his six and a half years in office looking for a way to break the political stalemate.
One area where divisiveness has stymied action is on gun control, he said. Obama said he was "disgusted" after Congress refused to enact tighter controls on firearms after a school massacre in Connecticut in 2012 and that he sees no chance of action in response to last week's mass shooting at a historic black church in Charleston, South Carolina.
"Unfortunately, the grip of the NRA on Congress is extremely strong," he said, referring to the National Rifle Association, the nation's biggest lobby for gun manufacturers and owners. "I don't foresee any legislative action being taken in this Congress."
The Charleston shootings, in which a 21-year-old white man, Dylann Storm Roof, has been charged, also demonstrate that the nation hasn't fully come to grips with dealing with its legacy of racism.
While the U.S. has made "incontrovertible" progress on race relations, the issue is deeper than changing norms of overt discrimination, like the use of racial epithets in public, Obama said.
"Societies don't, overnight, completely erase everything that happened 200 to 300 years prior," Obama said. Still, it's wrong to say nothing has changed or that no further progress on race relations can be made, he said.
"You want to get to those decent, well-meaning Americans who would agree with that, but when it gets translated into politics it gets all confused," Obama said. "Trying to bridge that gap between I think the good impulses of the overwhelming majority of Americans and how our politics expresses itself continues to be the biggest challenge."
Obama said that his inability to make headway on gun control was "the exception rather than the rule" because in other areas where Congress has proven unwilling to act, he has been able to pursue his agenda through regulation.
Part of what Obama said he learned during his time in office was the importance of communicating policy priorities "in a way that is digestible, easily enough for the public that you can move the needle of public opinion."
He said the decision to do an interview with Maron, a stand-up comedian known both for his acerbic and neurotic tendencies and an ability to draw intimate conversations out of his guests, was part of a strategy to reach new audiences.
The president also acknowledged a "mythology about me about being very professorial and removed" in his relationships with lawmakers in Washington.
"I think it has to do with me not schmoozing enough in Washington because I got two kids," he said. "It's true that I don't do the cocktail circuit and some of the backslapping."
Despite his admitted reluctance to play the political game — and his continuing frustrations with Congress — Obama said he believed he was a better president now than he was earlier in his term.
"I've been in the barrel tumbling down Niagara Falls," he said. "And I emerged and I lived. And that's always a — that's such a liberating feeling, right?"
—
(c)2015 Bloomberg News. Distributed by Tribune Content Agency, LLC.
Photo: Comedian Marc Maron's WTF podcast has been one of the most popular on iTunes for a few years now. He often interviews high-profile guests like Louis C.K., Judd Apatow, and Terry Gross. But this week he landed the biggest get of his career: The President of the United States. On June 19, 2015, President Obama went to the tiny Los Angeles garage where Maron records his podcast for an hour-long interview. He is photographed in his garage studio later in the day. (Barbara Davidson/Los AngelesTimes/TNS)