Obama Says He's Not Interested, But Could Win Election Again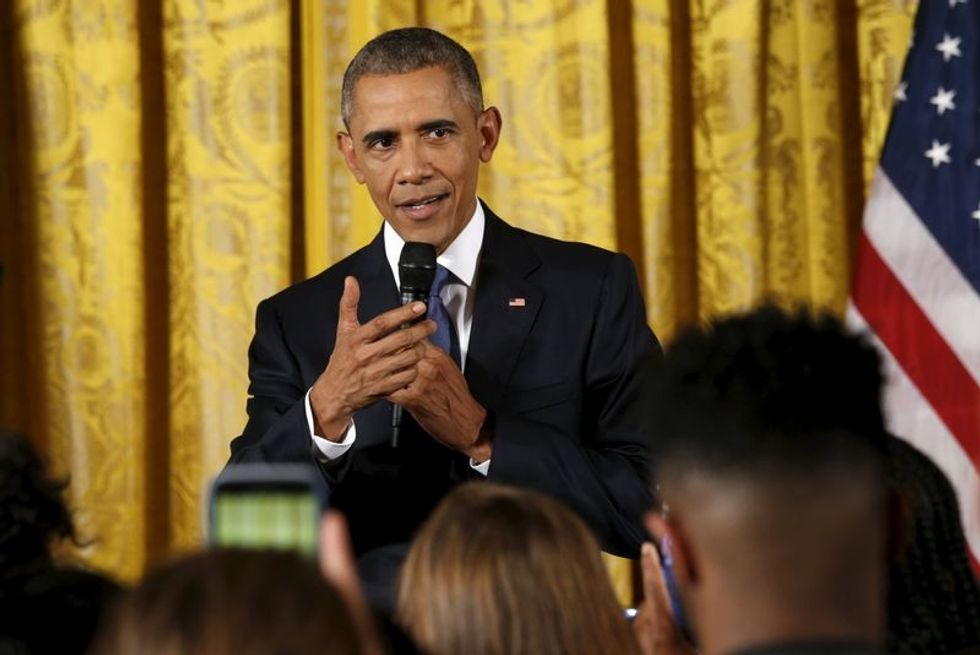 By Justin Sink and Margaret Talev, Bloomberg News (TNS)
ADDIS ABABA, Ethiopia — President Barack Obama may have some election season envy.
While constitutionally prohibited from seeking a third term in the Oval Office, the president used a speech in Addis Ababa, Ethiopia, on Tuesday to express confidence that if he appeared on U.S. ballots again, he would prevail.
"I actually think I'm a pretty good president," Obama said in his address to the African Union in Ethiopia. "I believe if I ran again, I could win. But I can't."
The president was drawing a contrast with African leaders who refuse to relinquish power. He singled out Burundi's leader Pierre Nkurunziza, recently elected to a third term even though the country's Constitution limits the president to two. He used his own example to encourage African leaders to allow new leadership.
"I'm still a pretty young man, but I know that someone with new insights and new energy will be good for my country," Obama said.
He also made a joke at the expense of African leaders, who want to remain "president for life," that encompassed his lecturing of African leaders on rooting out corruption, saying he doesn't understand why people want to stay in office "especially when they have got a lot of money."
The line drew laughter and cheers from his audience at the gathering of the African Union.
A CNN/ORC poll released Tuesday indicated that Obama isn't far off in assessing his odds. It showed that a plurality of Americans back the president, with 49 percent saying they approve of the way he is handling his job, and 47 percent disapproving.
In the end, Obama said he's got no interest in such a scenario. "Frankly, I'm looking forward to life after being president."
(With assistance from Mike Dorning in Addis Ababa, Ethiopia.)
(c)2015 Bloomberg News. Distributed by Tribune Content Agency, LLC.
File photo: U.S. President Barack Obama speaks to college-bound students at a "Reach Higher" initiative event hosted by the first lady at the White House in Washington July 23, 2015. REUTERS/Kevin Lamarque