Obama To Give Press Conference At 2:00 P.M.
@AFP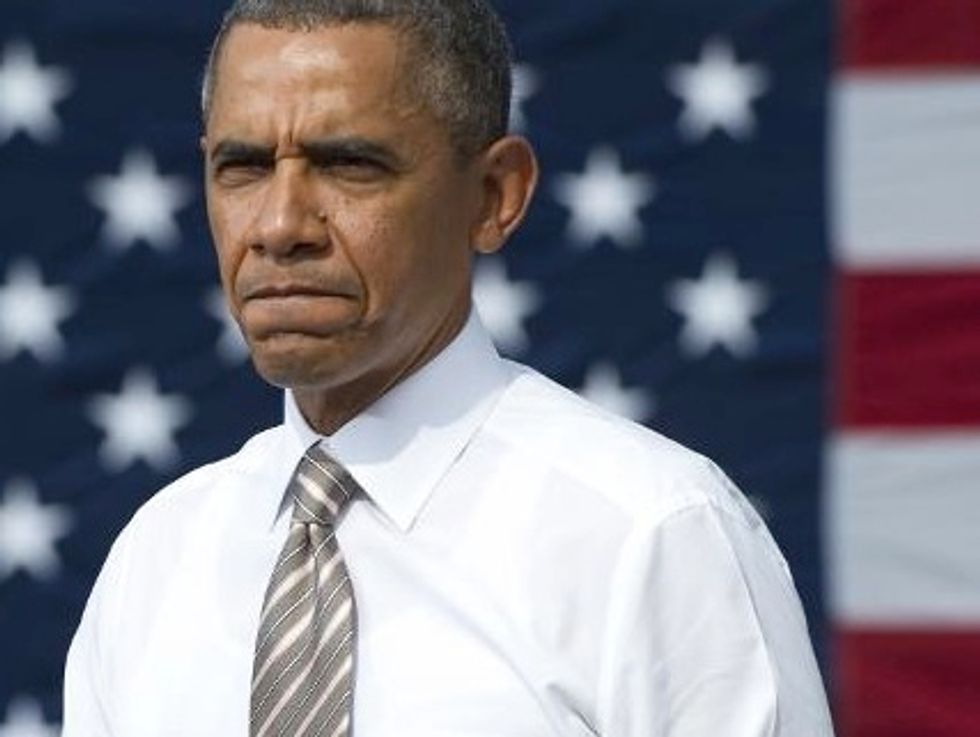 Washington (AFP) – U.S. President Barack Obama will make a statement and hold a news conference Tuesday as the crisis over a government shutdown and debt ceiling standoff deepens.
The president will appear in the White House press briefing room at 2:00 pm (1800 GMT), officials said in a statement.
Obama will make his case publicly after calling Republican House Speaker John Boehner, and reiterating that he would not negotiate on the need to raise the statutory U.S. borrowing limit by October 17.
Obama says he will only negotiate with Republicans on budget and other policies once the House votes to raise the debt ceiling and re-open the federal government, which has been shut down for a week.
Obama urged Boehner "to allow a timely up-or-down vote in the House to raise the debt limit with no ideological strings attached," a White House statement said.
House Republicans said Tuesday they would introduce a bill creating a bipartisan committee aimed at re-opening the government and raising the U.S. borrowing limit.
Boehner warned the president's refusal to deal with him was putting the country on a "dangerous path."
A bitterly divided Congress is scrambling for a way out of the twin crises, which threaten to tip the U.S. economy into recession and have a serious impact on the rest of the globe.
House Majority Leader Eric Cantor briefed his party members on the super-committee measure, which would involve Republican and Democratic lawmakers from both the House and Senate.

"These members will be tasked with negotiating on the debt limit and spending," a Republican party aide told AFP.
The plan has echoes of 2011, when lawmakers formed a super-committee on deficit reduction.
At the time, Boehner had put forward his principle that any increase in the debt ceiling come with an equal amount of spending cuts, a vision he has promoted several times this year.
Boehner reiterated his call that Obama and his Democrats hold face-to-face talks with Republicans on how to end the government shutdown and avoid a first-ever default on U.S. debt.
"I'm not drawing any lines in the sand. It's time for us to sit down and resolve our differences," Boehner told reporters after a party caucus meeting.
"Americans expect us to work out our differences, but refusing to negotiate is an untenable position," he added.
"And frankly by refusing to negotiate, (Senate Majority Leader) Harry Reid and the president are putting our country on a pretty dangerous path."
AFP Photo/Saul Loeb