Obama Vetoes Legislative Bid To Dismantle Signature Healthcare Law
@reuters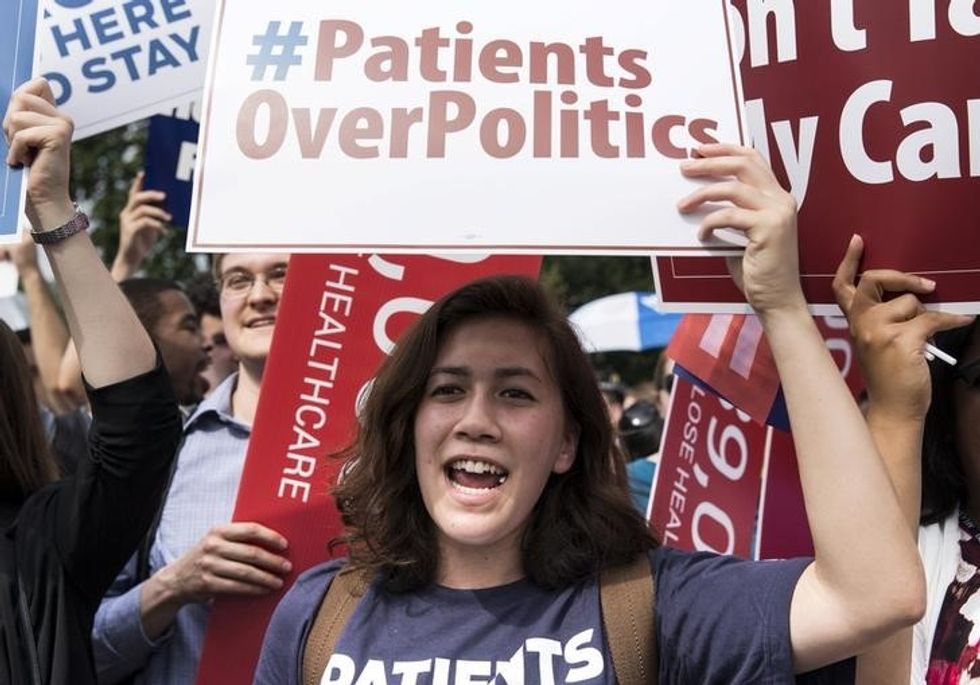 WASHINGTON (Reuters) – U.S. President Barack Obama on Friday vetoed legislation passed by the Republican-controlled U.S. Congress that would have dismantled his signature healthcare law, the Affordable Care Act.
"Republicans in the Congress have attempted to repeal or undermine the Affordable Care Act over 50 times," Obama said in a letter to lawmakers, notifying them of the veto.
The House of Representatives will consider whether to try to override the veto on Jan. 26, officials said. However, Republicans lack the two-thirds majority needed for an override.
Democrats were unhappy that the attempt at override would not take place until later this month, "but the outcome will be the same," House Democratic Leader Nancy Pelosi said in a statement. "House Democrats will sustain the president's veto and defeat Republicans' latest attack on women's health."
The vetoed bill also would take funds away from Planned Parenthood, another target of Republicans after undercover videos showed officials of the women's healthcare provider discussing use of fetus parts for research.
Republicans have been vowing to gut the Affordable Care Act, also known as "Obamacare," since 2010, when the then Democratic-majority Congress passed the landmark program designed to provide healthcare for millions of uninsured Americans.
The House has voted to dismantle Obamacare dozens of times, but Republicans were unable to get a repeal measure through the Senate until late last year, when they used a procedural maneuver denying Democrats' ability to block the legislation.
Republican House Speaker Paul Ryan said Friday that the process showed Congress could in fact repeal Obamacare. Although Obama's veto was no surprise, Ryan pledged to try again next year when he and other Republicans hope to have a new Republican president.
"We have now shown that there is a clear path to repealing Obamacare…," Ryan said in a statement. "So, next year, if we're sending this bill to a Republican president, it will get signed into law."
(Reporting by Roberta Rampton; Additional reporting by Susan Cornwell; Editing by Susan Heavey and Bill Trott)
Photo: A supporter of the Affordable Care Act celebrates after the Supreme Court up held the law in the 6-3 vote at the Supreme Court in Washington June 25, 2015. REUTERS/Joshua Roberts