Obama's Bigger Playing Field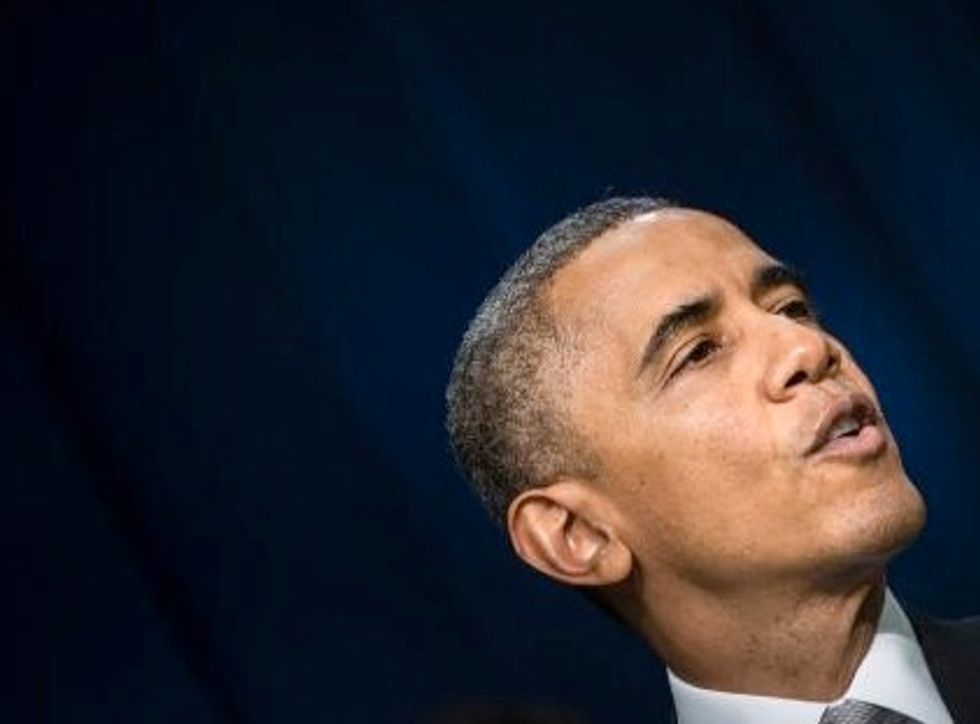 LOUISVILLE, KY. — The debate over the Affordable Care Act can stay small, focusing on website failures and other short-term difficulties facing the law. Or it can get bigger, with wider insurance coverage seen as part of a larger struggle for social justice in a nation growing steadily less equal.
On Wednesday in Washington, President Obama decided it was time to go bigger. With HealthCare.Gov finally beginning to work, the president sought a return to the ground he fought from so effectively during the 2012 campaign. He pledged that the rest of his term would be devoted to reversing "the relentless, decades-long trend" toward "a dangerous and growing inequality and lack of upward mobility that has jeopardized middle-class America's basic bargain."
Mourning that "a child born into the bottom 20 percent has a less than 1-in-20 shot at making it to the top," Obama insisted: "We are a better country than this."
He unapologetically defended his health care law, noting that it "will ultimately reduce a major source of inequality." In the process, he called out Senate Minority Leader Mitch McConnell, who faces a tough re-election fight next year in Kentucky, home of one of the nation's most successful rollouts of the new system.
"If the Senate Republican leader still thinks he is going to be able to repeal this someday," Obama said, "he might want to check with the more than 60,000 people in his home state who are already set to finally have coverage that frees them from the fear of financial ruin."
And Obama put forward his strongest call yet for an increase in the minimum wage, raising the stakes around a popular cause that Democrats hope to make central to the 2014 midterms.
Obama's speech reflected the administration's view that while it could not try to move the public debate toward the rest of its economic agenda until it made noticeable improvements in the health care website, the technical progress it announced this week frees it to go back on offense.
The address, delivered at an event organized by the Center for American Progress, sets up a contest between two narratives that will affect the future of both policy and politics.
By trying to make the problems of Obamacare the overriding question in American politics, Republicans want to deflate hopes that government programs can counter inequality even as the party highlights Obama's administrative failures.
Democrats, by contrast, will argue that Republicans are trying to undercut the Affordable Care Act because they oppose any efforts to use government to right existing injustices or upset current economic privileges. Obama insisted that "government action … can make an enormous difference in increasing opportunity and bolstering ladders into the middle class." He pointedly challenged Republicans to offer their own policies toward these ends.
"If Republicans have concrete plans that will actually reduce inequality, build the middle class, provide more ladders of opportunity to the poor, let's hear them," he said. " If you still don't like Obamacare — and I know you don't — even though it's built on market-based ideas of choice and competition in the private sector, then you should explain how, exactly, you'd cut costs and cover more people and make insurance more secure."
Here in Kentucky, this issue could be joined in a particularly stark way because Gov. Steve Beshear has turned his state into a national model for how the law can be made to work — and because polls suggest that McConnell is facing a serious Democratic challenge next year from Alison Grimes, the secretary of state.
The state's sign-up system, known as kynect, has worked well and has already significantly cut Kentucky's uninsured population.
Audrey Haynes, secretary of the Cabinet for Health and Family Services, offered figures suggesting how expanding health coverage can dent inequality. Among Kentucky's uninsured, 61 percent have a high-school education or less; only 7 percent are college graduates. Underscoring Obama's point in his address that inequality is not simply a matter of race, 88 percent of the state's uninsured are white.
Republicans are betting that Obamacare and its travails will be the deciding issue in next year's elections. Obama thinks he can make the system work well enough to ease its burdens on vulnerable Democratic candidates. But he also thinks health care and the minimum wage can be linked to other proposals in a larger battle for economic fairness. The broader the playing field, the better his chances.
E.J. Dionne's email address is ejdionne@washpost.com. Twitter: @EJDionne
AFP Photo/Brendan Smialowski