Obama's Push For Political Ambassadors Reaching Lame-Duck Limit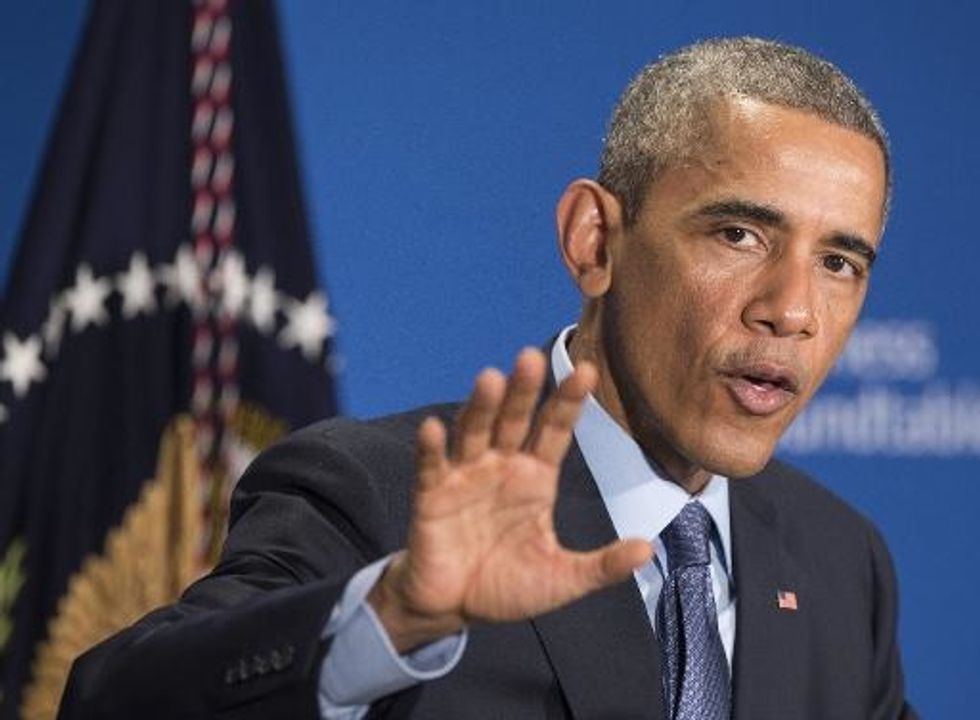 By David Hawkings, CQ Roll Call (TNS)
WASHINGTON — Perhaps the last important contribution Max Baucus made to the culture of the Senate, where he spent 35 years, was to offer a blunt truth before becoming the American envoy in Beijing.
"I'm no real expert on China," the Montana Democrat confessed during the January hearing on his nomination to be ambassador to the nation with the most people and the biggest economy in the world. But six days later, his colleagues voted, 96-0, to confirm him anyway.
The candor of that episode offered a glimpse into a debate that's been underway for a century, and which brewed in the background all year before bubbling into public view this week. What should be the limit on a president's ability to use ambassadorships as rewards for his political allies?
President Barack Obama won the latest round Tuesday, when senators voted almost straight down party lines to confirm two new diplomats whose most obvious calling cards were raising a combined $4 million to elect and re-elect the president. That would be Colleen Bell, a Hollywood soap opera producer who will now spend the next two years running the U.S. embassy in Budapest; and Noah Mamet, a public relations consultant who got his start as a fundraiser for House Democrats two decades ago and is off to take the corner office in Buenos Aires.
Starting next year, the advantage in the argument will go to the Republicans, because once they take over the Senate they'll have total power to ignore into oblivion any diplomatic choice they view as unqualified.
The mystery is what happens in the next week. Beyond the big-ticket legislative items, Majority Leader Harry Reid is confronting a mountain of routine bills and nominations, knowing he can't possibly get it all done even if he stretches the lame duck beyond Dec. 12. He's not tipping his hand on how hard he'll push for action on would-be ambassadors — although in the short time available the Nevada Democrat will have more success with the 13 career diplomats waiting in the wings than with the dozen political appointees.
By recent historic standards, Obama is starting to test the ceiling for putting friends and campaign supporters in U.S. diplomatic posts. Altogether, 35 percent of Obama's assignments so far have gone to political people. But in his second term, the number has grown to 41 percent according to research by the American Foreign Service Association, the union representing career diplomats that would like more strict enforcement of a 1980 law that says campaign donations may not be considered a qualification for any foreign posting.
Even assuming the GOP Senate won't countenance confirming many more big-money bundlers in the next two years, Obama looks to have assembled the most political diplomatic corps since Ronald Reagan, whose grand total was 38 percent. Thirty percent of George W. Bush's ambassadors were from outside the ranks of the foreign service, as were 28 percent of Bill Clinton's, 31 percent for the elder George Bush and 27 percent for Jimmy Carter.
Beyond the greater numbers, though, is the intensifying annoyance of Senate Republicans, who agree with the careerists' view that too many of Obama's political selections aren't even tenuously connected to the countries they're being dispatched to — and have been given minimal apparent preparation by the White House for the diplomatic challenges they'd face. Mamet, for example, had never visited Argentina before his nomination and doesn't speak Spanish, while at her hearing Bell was unable to articulate any sense of Hungary's strategic or geopolitical importance between western Europe and Ukraine.
"Rewarding supporters with cushy jobs in the Caribbean is something both parties do," Sen. John McCain of Arizona, who as the 2008 GOP presidential nominee aspired to be filling ambassadorships himself, said during Tuesday's floor debate. "I understand how the game is played. But here we are, a nation that is on the verge of ceding its sovereignty to a neo-fascist dictator getting in bed with Vladimir Putin and we're going to send the producer of The Bold and the Beautiful as the ambassador. … Put a stop to this foolishness."
All 12 Obama friends hoping for confirmation before the 113th Congress adjourns would represent the United States to its allies — and all but two would be packing for tropical or Scandinavian weather. Only four appear, at least on the surface, to have any sort of foreign policy credentials. On that list are Isobel Coleman, a senior official at the Council on Foreign Relations who'd get an ambassadorial-rank United Nations job; Mari Carmen Aponte, a Latino activist who's already envoy in El Salvador and would move to the Organization of American States; Maria Echaveste, picked to be the first female U.S. ambassador to Mexico, who coordinated global disaster relief for the Clinton administration and was Obama's special envoy to Bolivia; and Richard Rahul Verma, slotted for India, who recently was legislative affairs director at the State Department and who, a decade ago, spent five years as Reid's foreign policy and national security adviser.
Another, Cassandra Butts, is a genuinely longtime friend of Obama's who would be rewarded with the Bahamas after serving as his first-term deputy White House counsel.
The other seven are all campaign bundlers of the first rank, and except for two, their names have — until recently — been wholly unfamiliar in the diplomatic community.
One exception is investment banker Mark Gilbert. The man picked to be posted in New Zealand would be the first U.S. ambassador who played major league baseball — seven games in the outfield in 1985 for Obama's Chicago White Sox. The other is Long Island attorney George Tsunis, whose jaw-dropping confirmation hearing performance last winter left him with no hope of ever accepting Obama's offer of Oslo. Not only did he confess he'd never been to Norway, but he referred several times to the prime minister as its "president" and labeled leaders of the center-right coalition government's dominant party as "fringe elements" that "spew their hatred."
"It's a tight community and we heard from them," Sen. Al Franken told Minnesota Public Radio in explaining how he and the state's other Democratic senator, Amy Klobuchar, would oppose confirmation at the urging of the one in six Minnesotans who trace their heritage to Norway. "We want diplomats to be pretty good under pressure anyway and he seemed not to be, and he displayed a tremendous amount of ignorance."
___
Senior Editor David Hawkings writes the Hawkings Here blog for rollcall.com.
Photo: U.S. President Barack Obama addresses a group of business leaders at the quarterly meeting of the Business Roundtable in Washington, DC on December 3, 2014 (AFP/Nicholas Kamm)